Rapper Big Daddy Kane Has a Beautiful Wife and 2 Sons — Meet His Family
Big Daddy Kane became known as a battle rapper to be reckoned with over the last three decades, but he is also a loving husband and doting father to his two sons.
Antonio Hardy, aka Big Daddy Kane, had been rocking battle rapping trends for over a decade before he met his wife, the beautiful Shawnette, with whom he now shares two sons.
Born in Brooklyn, Kane made his way onto the battle rapping scene with the Juice Crew in 1986, and he even got featured on the cover of Playgirl and in Madonna's book, "Sex."
FATHERHOOD
Although Kane experienced several highlights in his life, those that rank on top comes from his experiences as a father, especially when his sons came into this world.
"Knowing that I brought a life into this world. It's just proud moments for me. You look at a child's face and see someone that looks like you," Kane mused during an interview in 2016.
NOTHING LIKE IT
Kane became the first hip hop artist to sell out the Apollo Theatre, not once but twice. But even such achievements paled against experiences like hearing his sons call him dad for the first time.
Shawnette and Kane tied the knot on May 1, 2010, and they've since become parents to Lamel and Tasheem, who already values fashion as much as Kane did at his age.
LIKE FATHER LIKE SON
Born in 1968 and growing up in Brooklyn, Kane watched how the guys dressed around his neighborhood. The way some showed off their success appealed to Kane, so fashion became important to him.
"Seeing the players and the hustlers come around with three- and four-piece suits on with the deuce-and-a-quarter Buicks and the Cadillacs with the white walls, they always looked fly," Kane elaborated.
On September 10, Kane celebrated his 52nd birthday, and the famous rapper paid tribute to the special day by sharing pictures of those who mean the world to him, Shawnette and their children.
Just two days before Kane, the pop singer Pink also celebrated her 41st birthday with her husband Carey Hart and their adorable children Jameson and Willow.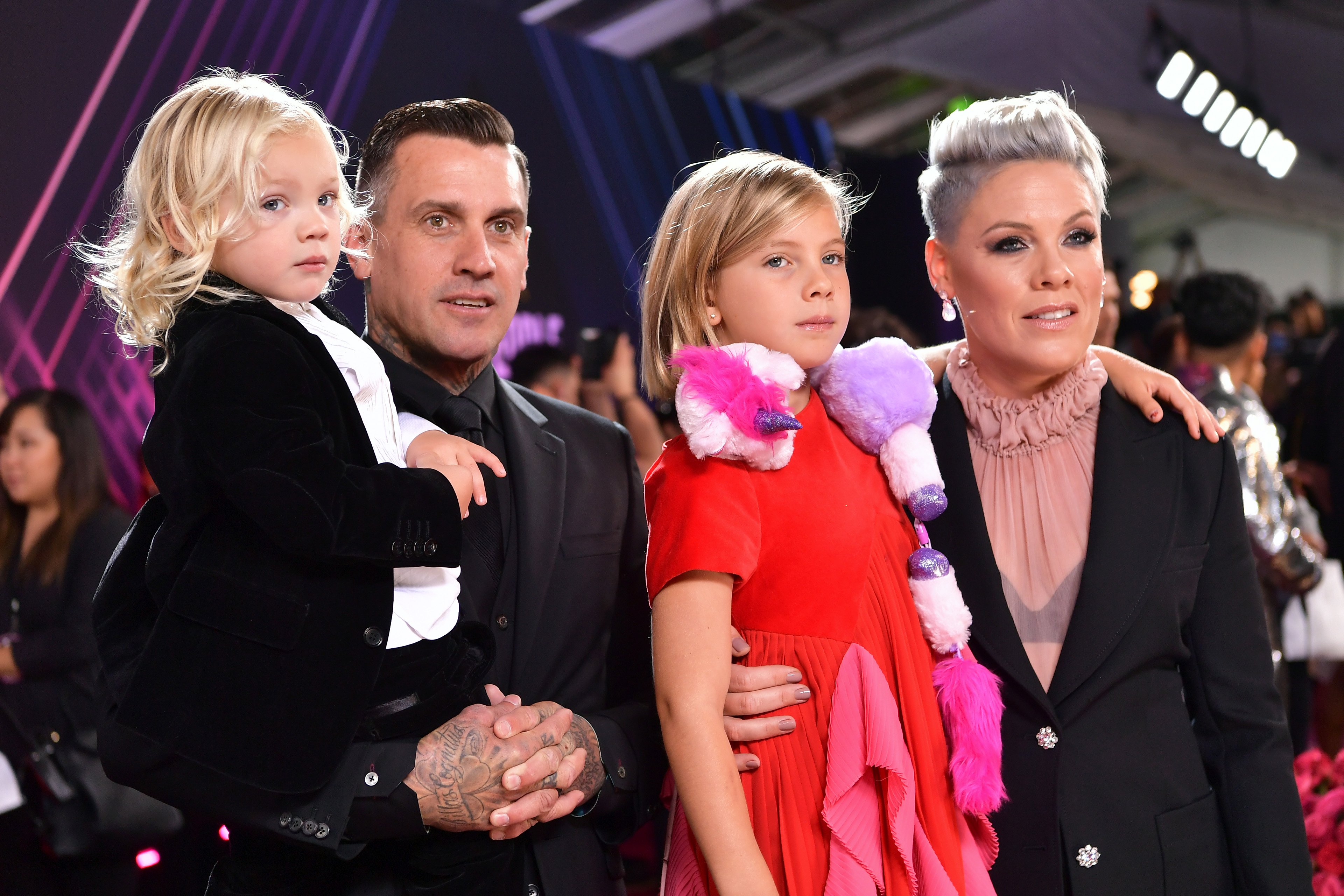 The singer's husband of the last 14 years made sure to pay the woman he's been with half of his life a special tribute on social media with a slideshow of images.