Here's How Carey Hart Paid Tribute to His Wife Pink on Her 41st Birthday
Singer Pink just turned 41 and her husband Carey Hart celebrated with the sweetest Instagram post. The pair have been married for 14 years now. 
Carey Hart took to Instagram on Tuesday to dedicate a post to his wife Pink. The singer is now 41, a mom of two, and still as much of a pop star as she ever was. 
It's no wonder Hart called her his "MUCH better half" in the caption. He included a few photos of Pink with him and their kids over the years. The post is found below.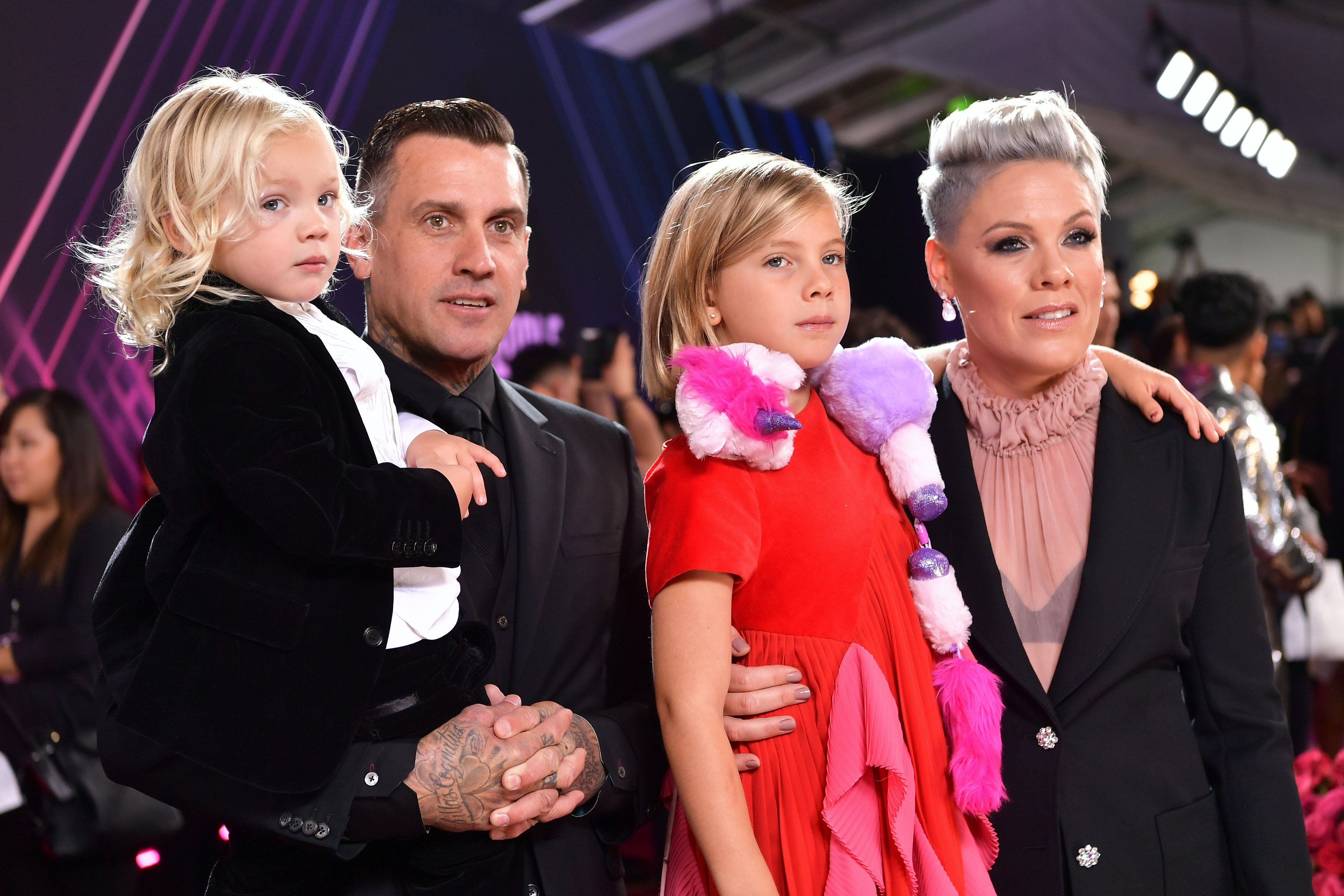 HART'S HEARTWARMING TRIBUTE
In the first slide, Pink and Hart were dressed like rock stars. Another showed the pair dressed to attend a '20s-themed event, reported Access.  Two more slides showed Pink with her son, Jameson. 
The young tot is three years old while the couple's older daughter Willow is nine. In the caption, Hart made sure to send love from himself and both the kids. He also wrote: 
"I've been w/ you for almost half of your life! It's been so amazing to watch you grow from a young hell raiser, to the best mom to ever do it, role model, philanthropist, icon, and wife."
BRIEF RELATIONSHIP HISTORY
Pink and Hart, a former motocross pro, have had their ups and downs in the past. They got together in 2001, and by 2003 they went through their first yearlong breakup. They then got back together. 
Pink was the one who proposed in 2005 during Hart's Pro 250 class finals. He said yes, and they tied the knot in Costa Rica's Four Seasons in January 2006. 
Two years later, they encountered yet another hurdle — work. Their busy careers took a toll and led to an 11-month separation. At the end of it, they patched things up with the help of an album showing moments from their relationship.
PINK CREDITS HER THERAPIST
Another two years later, they welcomed Willow, and Pink's rebellious persona was turned upside down. Back in June, Pink shared her tips for having a successful marriage. 
During an Instagram live session with her therapist, Pink revealed that couples therapy significantly helped her and Hark work things out. She dismissed the stigma surrounding the practice. 
According to Pink, there was a disconnect between her and Hart during their downtimes. They did not understand the other's feelings. Their therapist helped them get the spark back and learn more about themselves and each other.