Check Out Pink's Birthday Greeting to Husband Carey Hart as He Turns 45
On July 17, 2020, Carey Hart celebrated his 45th birthday with a special tribute from his wife, Pink. The singer took to social media to honor her husband's great milestone.
Taking to Instagram, Pink shared a throwback black-and-white photo of herself smiling with Hart. In the caption of the post, the star wished him a happy birthday and revealed that she still remembered his "27th birthday."
The musician jokingly noted how he was now "so much cooler now." She then went on to share her hopes for the year to be his "happiest" one.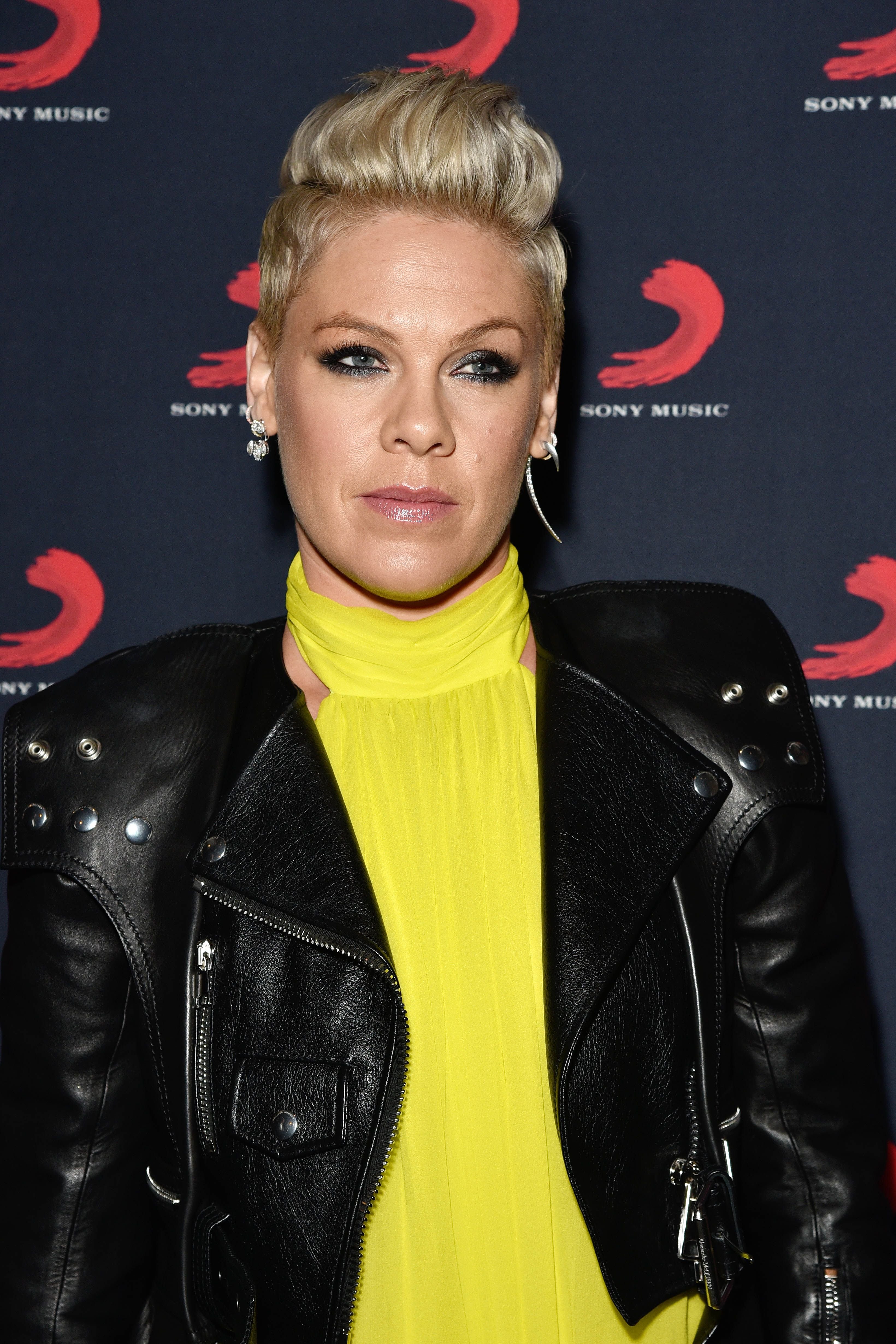 PINK IS GRATEFUL FOR HART
Pink, 40, noted in a hashtag that he deserved the best. The singer concluded her post by sharing that his children worshiped him and "I am grateful for you every single day almost."
She and Hart were married in January 2006 and have celebrated 14 years of matrimony after their Costa Rican ceremony. The vocalist and the former motocross professional met in 2001 before starting a relationship.
SPEAKING ABOUT HER MARRIAGE
In June 2020, Pink was interviewed on Instagram Live about their marriage. She spoke about her couple's therapist Vanessa Inn, who has been a vital part of their successful marriage.
PRAISING HER THERAPIST
Inn helped the couple in 2008 when they had a brief separation and she's been instrumental in their relationship ever since. During the interview, Pink confessed how she received a lot of flak for being blunt about going to couple's counseling.
THERAPIST KEPT PINK AND HART TOGETHER
She admitted how she saw Inn on her own and with her husband. The star praised Inn as the reason she and Hart were still together.
SPEAKING DIFFERENT LANGUAGES
She noted how as a couple; there came a time when "you just speak two different languages" and end up needing help. Pink confessed: "Without Vanessa translating for me for the last 18 years, I mean, we would not be together."
THE COUPLE'S CHILDREN
The interview was done while practicing social distancing with Pink and Inn in their separate homes. The couple shares two children together, a daughter Willow Sage, 9, and a son Jameson Moon, 3.