TLC Singer Chilli's Son Tron Flaunts His Tattoos & Braids in Photos — Does He Resemble His Mom?
Tron Austin, the only child of Rozonda "Chilli" Thomas of the famed RnB girl group TLC, showed his striking resemblance to his mother as he flaunted his hair and tattoos in a recent Instagram post. 
Tron Austin is a perfect replica of his mother, Rozonda "Chilli" Thomas, and he has never failed to make this clear with the several posts on his Instagram feed over the years. 
In his most recent post, the 23-year-old hip-hop artist was seen showing this uncanny resemblance as he flaunted his locked hair and intricate arm tattoos in a series of photos.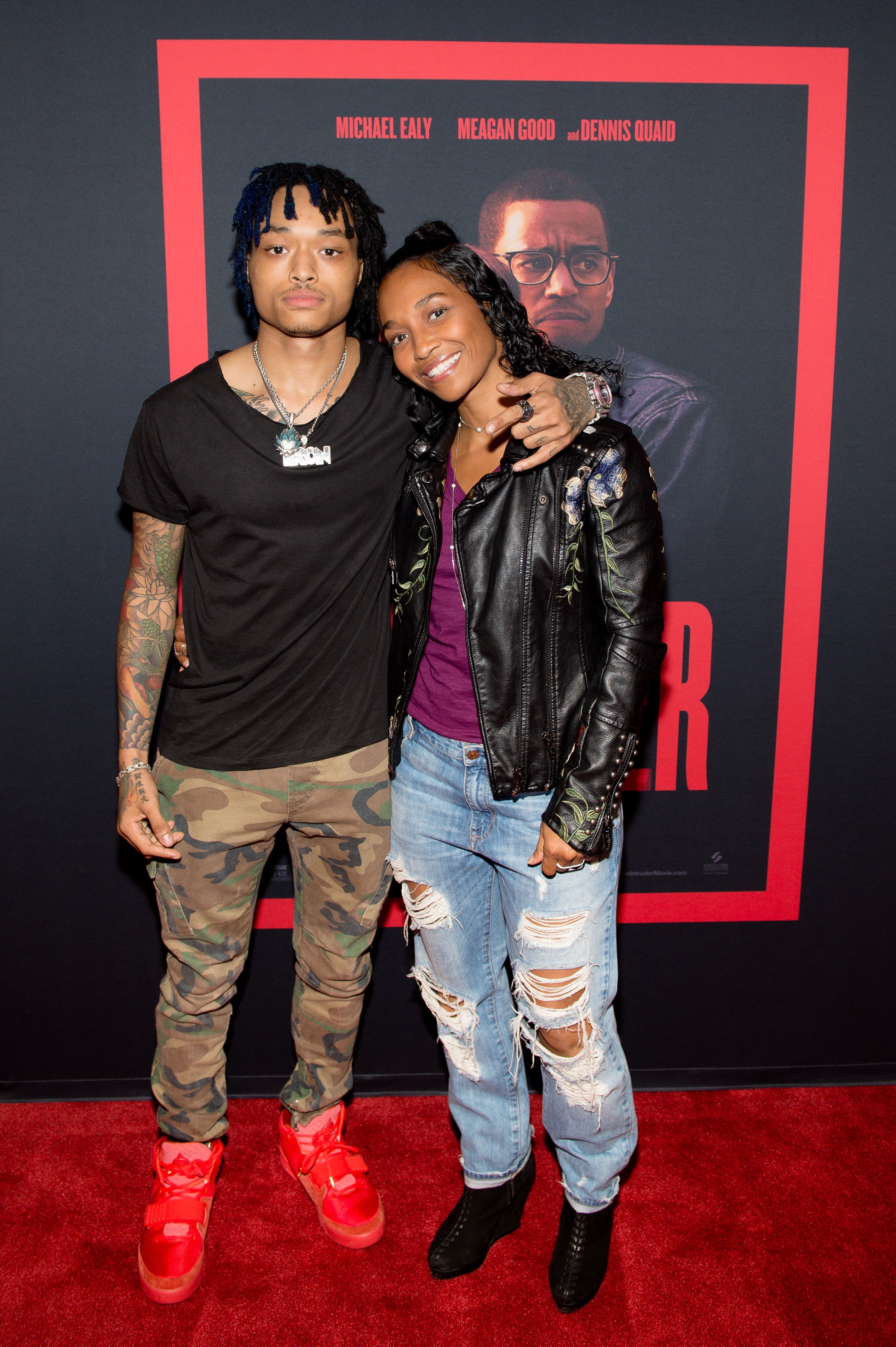 The photos were close-up selfies of Tron sitting in what looked like his living room. He was clad in a white round-necked "Dragon Ball" print shirt and had a silver chain with a large pendant around his neck. 
As he struck different poses, the orange-tinged shots showed off his brown, highlighted dreadlocks, and gave a perfect view of his arm tattoos. Beneath the post was the caption:
"baby ? ? ~ What year were you born?"
The post comes a few months after he revealed in an interview that he found his personal balance within the martial arts discipline. It is no surprise that he went on the quest to find inner peace as he is constantly faced with the tumults that come with being an artist. 
Being the son of TLC's iconic Chilli, following in her footsteps did not come as a shock. Regarding his flair for the martial arts, Tron explained that he started practicing and training jujitsu while at Full Sail University in Florida.
...she responded angrily and launched a Change.org petition against the site.
He added that the more he learned about the discipline, the less he wanted to use it to hurt anyone. It became a way for him to stay balanced and remain calm, so training became his personal meditation, and it allowed him to really focus.
In the past, this skill might have come in handy since he went through a tough time being bullied by internet trolls. When he was just sixteen, a popular gossip site, MediaTakeOut, published a series of offensive posts that made insinuations about his sexuality. 
He was maliciously criticized about his choice of clothing at events with his mother. However, she responded angrily and launched a Change.org petition against the site, asking parents alike to collaborate with her to bring it down. 
Soon as the petition began making the rounds, the site's CEO and founder Fred Mwangaguhunga released a formal apology.
He explained that the site had a strict policy against criticizing children and added that strict action would be taken against whoever published the article. 
This was a major win for the Atlanta-born singer who shares her son with the producer Dallas Austin. Besides being a protective mother, she is also an avid follower of Christ as she never fails to preach the message through several social media posts. 
Chilli has also kept herself busy over the years with different gigs such as judging the reality competition show "Fake Off," her crusade to save girls from low self-esteem, and several other movie features.
With these ventures, it is clear the star has no intentions of backing down anytime soon!