New Year Puns and One-Liners to Make the Whole Family Laugh
It is no secret that 2020 was a challenging year, and plenty of people would have liked it to end many months ago. Now that 2021 is finally here, let's celebrate it with a good laugh.
The most bizarre year of the millennia, marked by toilet paper shortage, Zoom meetings, and virtual classes, birthdays, gender-reveal parties, and even weddings, is over at last!
Unfortunately, this New Year's Eve will likely be quite different as most of us will stay home with our closest family members. Still, there's no excuse to have a fun time.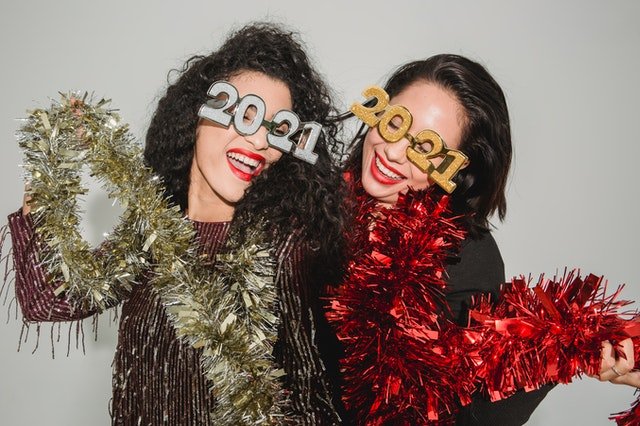 Pretty much everyone is ready to flip the calendar, and there is really no best way to do it than with a very good and uplifting laugh, so take a look at these short but hilarious jokes to welcome the new year.
What does the little Champagne bottle call his father? Pop!
NEW YEAR'S ONE-LINER JOKES
My New Year's resolution was to read more, so I turned on my TV's subtitles.
I'm planning on staying up late this New Year's Eve — not to ring in the New Year, but to make sure 2020 leaves.
My New Year's resolution includes not procrastinating. I'll start tomorrow.
At the beginning of the year, I made a resolution to lose 15 pounds. Only 20 more to go!
I'm not buying a 2021 calendar until I see the trailer.
I was going to give up all of my bad habits for the new year, but then I remembered that no one likes a quitter.
NEW YEAR'S PUNS
What's a cow's favorite holiday? Moo Year's Eve.
People always say that NYC has the best New Year's celebration, but I think it's overrated. Each year, they drop the ball.
A group of astronauts wanted to have a New Year's celebration on the moon, but they didn't planet in time.
What do farmers grow on January 1? New Year's Hay.
What does the little Champagne bottle call his father? Pop!
NEW YEAR'S KID-FRIENDLY JOKES
Why did the woman sprinkle sugar on his pillow on New Year's Eve? To start the year with sweet dreams.
Where do you go to do your math homework on New Year's Eve? Times Square.
What was the caterpillar's New Year's resolution? To turn over a new leaf.
What did the friends say to each other at midnight on New Year's Eve? "I haven't seen you since last year!"
What did the ghost say on January 1? "Happy Boo Year."
Want more jokes? Check our top 10 silliest jokes of 2020!