James Van Der Beek Shares His Thoughts about 2020 – Here's What He Had to Say
James Van Der Beek shared what he thought about the year 2020. Van Der Beek revealed that although it was a rocky year, he is hoping for greatness this year.
James Van Der Beek openly shared his thoughts about 2020. The 43-year-old posted a series of photos with family while enjoying the outdoor space during daylight.
"Today, I am finding myself grateful for the battle scars. For the masterclasses in patience, in handling grief, in manifestation and recognizing what's important," he captioned his post.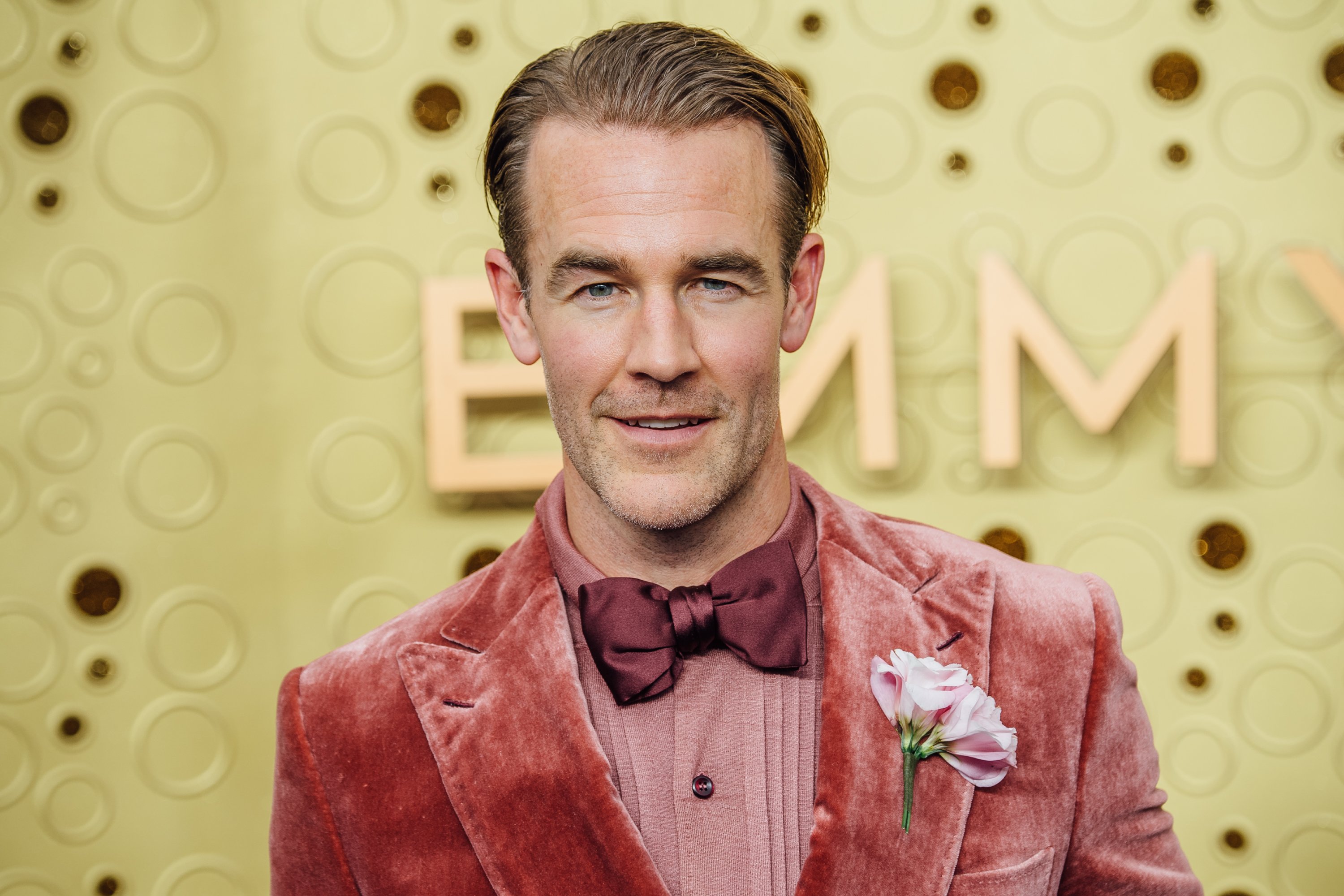 The actor continued: "Cheers to a new year made brighter by gratitude for our newfound spiritual ninja skills – even if they came the hard way." In the first snap, Van Der Beek posed with his two kids as he wore a jean jacket with a beanie and held a coffee mug.
On his lap is his daughter in a brown cardigan sharing a pretty smile with her blonde hair tied up in two ponytails. Van Der Beek's son appeared in the background, wearing a black sweater with his arms stretched out.
Other snapshots showed Van Der Beek with a family member as they faced away from the camera, looking like they are in deep thought or as if something has grabbed their attention. Others displayed beautiful scenic shots of the red sky during sunset. 
As he wrote a heartfelt message to his Instagram followers, some users shared the same sentiments with him. "Absolutely, as hard as it was, so many beautiful lessons."
One wrote, "Love your perspective and positivity…love and light to your family in the new year!!" Another user added, "Cheers to that!"
According to People, the week before his New Year post on how grateful he is for 2020, he took to Instagram to note the insane year and shared a family picture. The snaps showed Van Der Beek and his wife and kids.
On the post, the father of five urged his fans to celebrate themselves for making it through the year. The "Mrs. Miracle" star wrote that they should forgive themselves for their mistakes and be appreciative.
In September, the "Dawson's Creek" actor announced that he and his family were relocating from Los Angeles to Texas. On his post, he shared seven photos of their empty house.
The following month, his wife Kimberly Van Der Beek gave fans some sight into the family's moving process. The 38-year-old also revealed that they adopted two puppies ahead of their trip at the time.
Now that they have settled into their new abode, on December 31st, her spouse shared a glimpse of their Texas home in a Christmas card. Van Der Beek and his family posed outside of their Texas home with their four-legged companions.
According to E! Online, his post mainly focused on maintaining priorities while leaving the tough year behind. The "Varsity Blues" star wished good health, joy, and abundance to his 1 million Instagram followers.