Magic Johnson Shares a Gorgeous Photo with All of His Children and Grandchildren – Do You See the Resemblance?
Magic Johnson celebrated the New Year with his family, as seen in a beautiful outdoor portrait posted on Instagram: "Have a Magical 2021."
Magic Johnson rose to fame as one of the most skilled basketball players, but outside the court, he is a family man and doting father-of-three and grandfather-of-two.
The former NBA superstar often shares photos of his wife and kids on social media, including a recent family portrait to greet his Instagram fans and followers a festive New Year.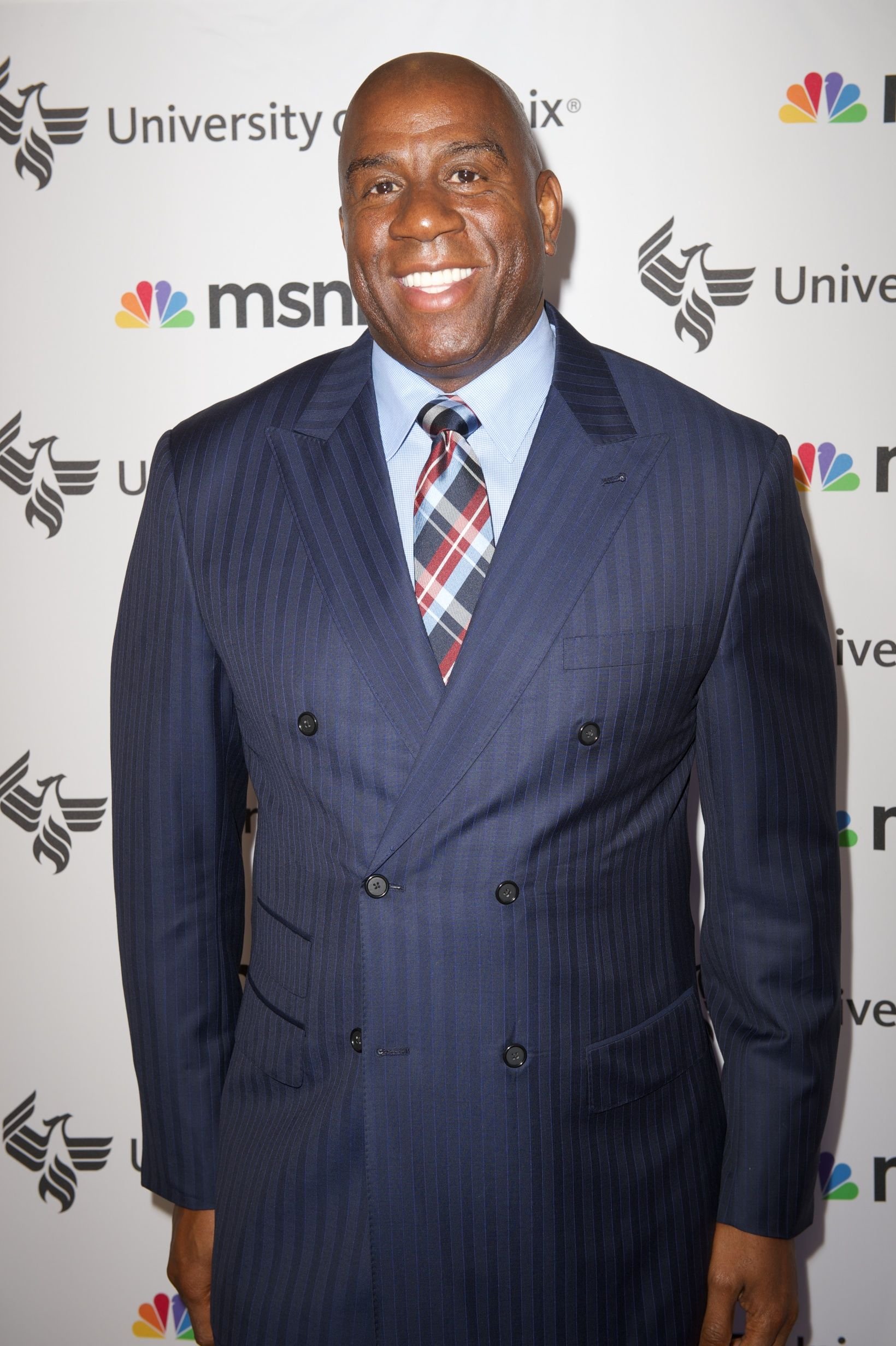 All of Magic and his wife, Cookie's, children came together to smile for an outdoor photo, dressed in a white and denim theme. He captioned the post:
"Have a magical 2021 and Happy New Year from the Johnson family!!!"
The beautiful snap included the couple's children, EJ, Elisa, Andre, their grandchildren Gigi and Avery, and Andre's wife, Lisa. The basketball player's youngest grandson, Avery, stood out of the photo, being the only one in a colored sweater.
Elisa never felt any less because the couple adopted her and loved her like their own.
Andre was born in 1981 and is Magic's eldest son from a previous relationship. Eleven years later, Magic and Cookie welcomed their first child together, EJ, and adopted Elisa in 1994, at three days old.
Although Magic was big at the sports scene, his kids grew up in a normal environment and saw him as nothing more than a father and provider.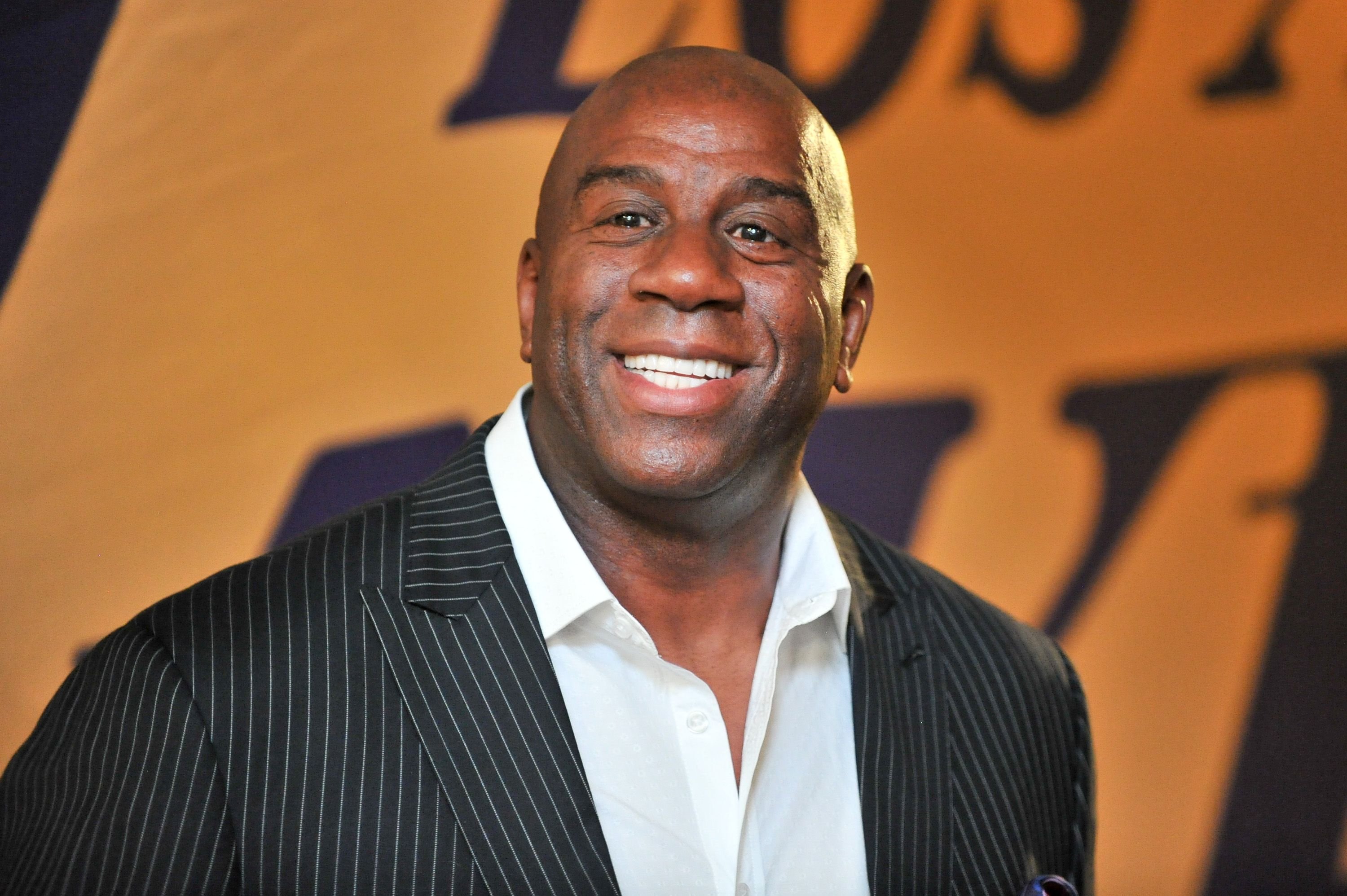 "I had a totally normal upbringing," Elisa shared. "The only difference was that people would come up to us a lot and ask for photos [...] As a young girl, I was proud because I thought my dad was a superhero."
Elisa had the chance to meet her biological mother in 2018 as her parents never concealed her truth. Additionally, Elisa never felt any less because the couple adopted her and loved her like their own.
Magic has also been a great dad in accepting his eldest son when he came out as gay. Although it was quite difficult at first, he eventually came to terms with it.
Apart from being a doting dad, Magic is also a loving husband to his wife, who recently celebrated their 29th wedding anniversary through an Instagram tribute.