Magic & Cookie Johnson Share Touching Tributes as They Celebrate Their 29th Wedding Anniversary
Magic Johnson and his wife Cookie are celebrating their wedding anniversary and the pair have both taken to social media to pay touching tributes to each other. 
Magic Johnson and his wife Cookie have been married since 1991 after meeting while attending Michigan State University and dating for 12 years. 
Recently, the pair celebrated their 29th wedding anniversary and they both took to Instagram to pay a touching tribute to their decades-long relationship. 
The former basketball player celebrated his wife by sharing a series of photos of themselves throughout their relationship, calling her the love of his life. 
Magic added that after 42 years of being in each other's lives, their bond was stronger than ever, with the star writing:
"Through it all, I am forever grateful that you've loved me, supported me, and helped me up when I needed it. I love you more each day!"
Cookie returned the sentiment sharing adorable photos of herself and her husband, including one showing them in 70s fancy dress at a party. 
Her message to Magic was just as touching, saying that she loved being married to the former athlete and ending with a prayer that God would continue to bless their union. 
When they received the devastating news, they both fell to their knees crying.
While their relationship is strong, they have had to overcome some significant obstacles, including Magic being diagnosed with HIV less than two months after their wedding. 
Cookie revealed that when they received the devastating news, they both fell to their knees crying, adding that Magic had given her the opportunity to leave. She responded by saying:
"Then I said, 'Are you kidding me? No. I love you. I'm gonna stay here and help you live. I'm gonna stay here and we're gonna beat this thing. We're gonna figure out how to beat this thing.'"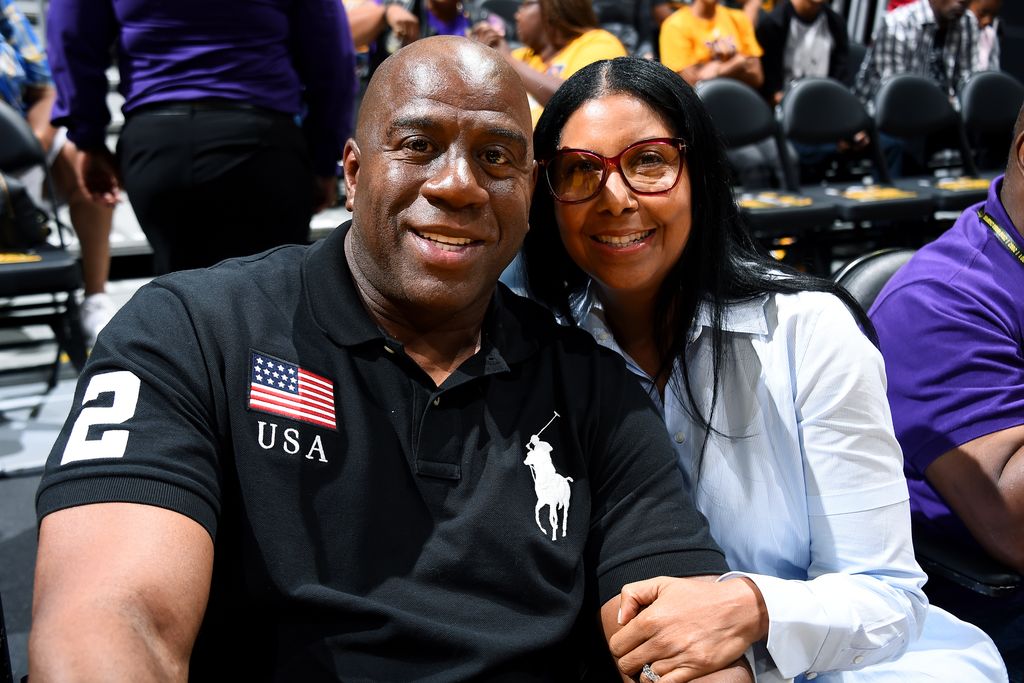 At the time,
Cookie
was pregnant with their first child. Fortunately, neither she nor their unborn child tested positive for HIV.
After Magic's diagnosis, the couple became advocates for HIV awareness programs, even forming "The Magic Johnson Foundation."
Magic has always credited his wife for his success and unwavering support and last year for their anniversary said that marrying her was the best decision he ever made.
He makes sure she feels special, once throwing a lavish 25th wedding anniversary with 100 of their celebrity friends as well as gifting her an enormous multimillion-dollar ring.