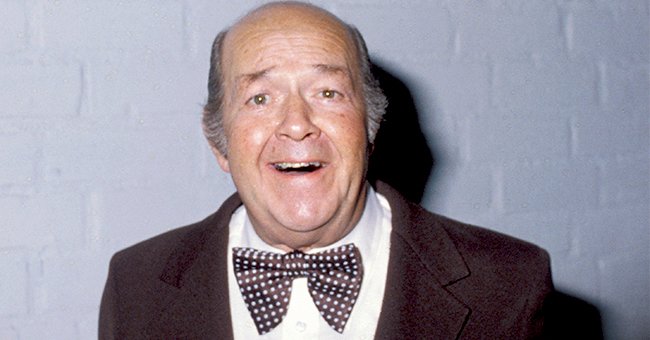 Getty Images
Stubby Kaye Appeared in 'Adam-12' as Bernie Goodman — inside Life and Death of the Actor

Stubby Kaye was famous for being a lovable rotund comedian and during his 49-year-career, the entertainer lived life to the fullest.
Stubby Kaye was a renowned entertainer best known for his musical prowess and achievements on Broadway. The actor dominated the entertainment world with his comedic gifts and was famous for his charming personality.
Although the comedian spent his final years battling lung cancer until his death on December 14, 1997, the Broadway star spent his earlier years as an entertainer, who loved bringing joy to others.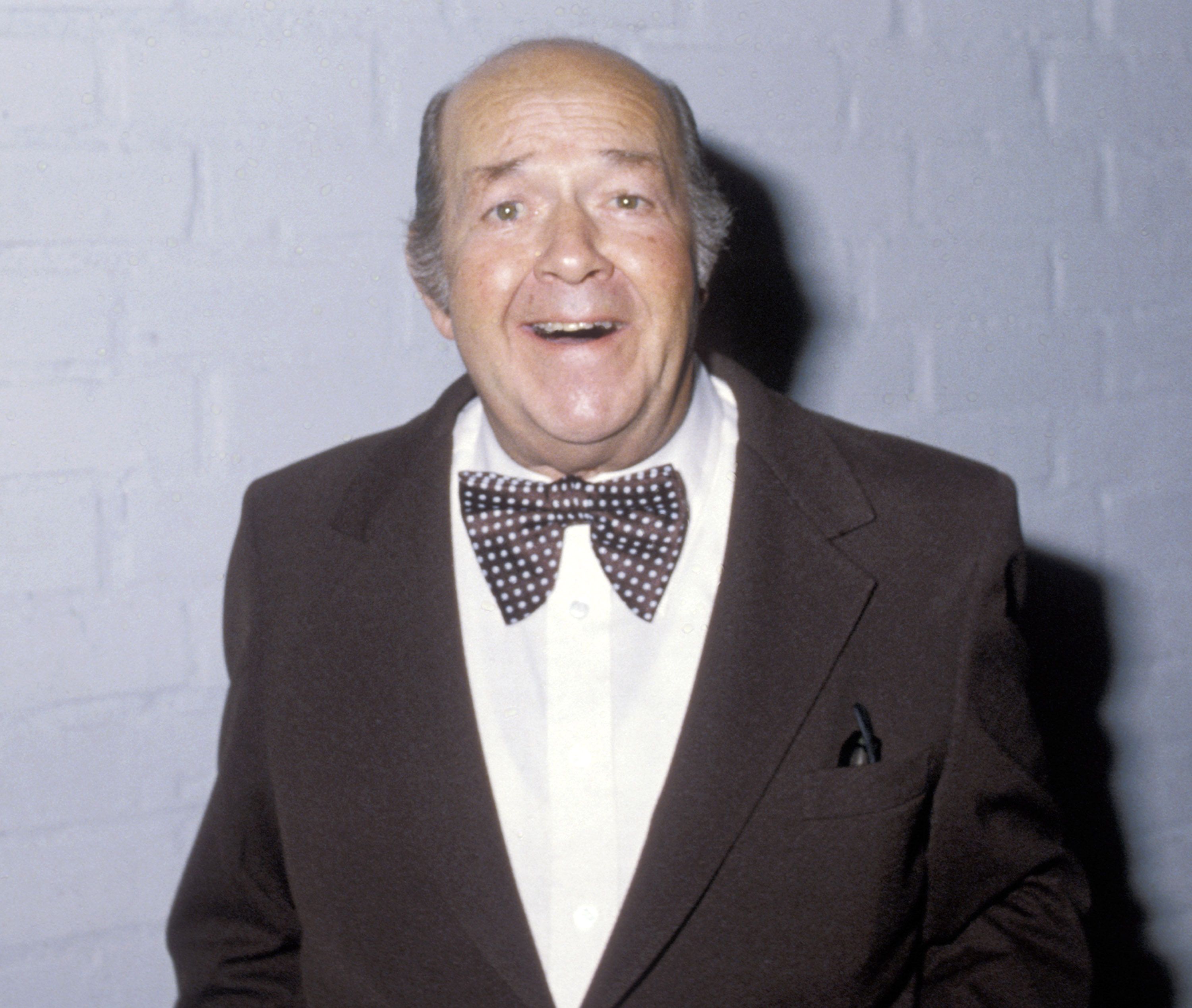 Stubby Kaye at Ron Galella Studio Headshot for Special Assignment on December 30, 2004 | Photo: Getty Images
During his lifetime, Kaye refused to disclose his real name which was Bernard Katzin. The comedian was born in New York on November 11, 1918, the day World War I ended and like the historic day, his reputation was widely celebrated.
His successful career began in 1939 after he won the Major Bowes Amateur Hour radio contest and was awarded the remarkable prize of touring as a comedian in the Vaudeville, where he performed for over a decade.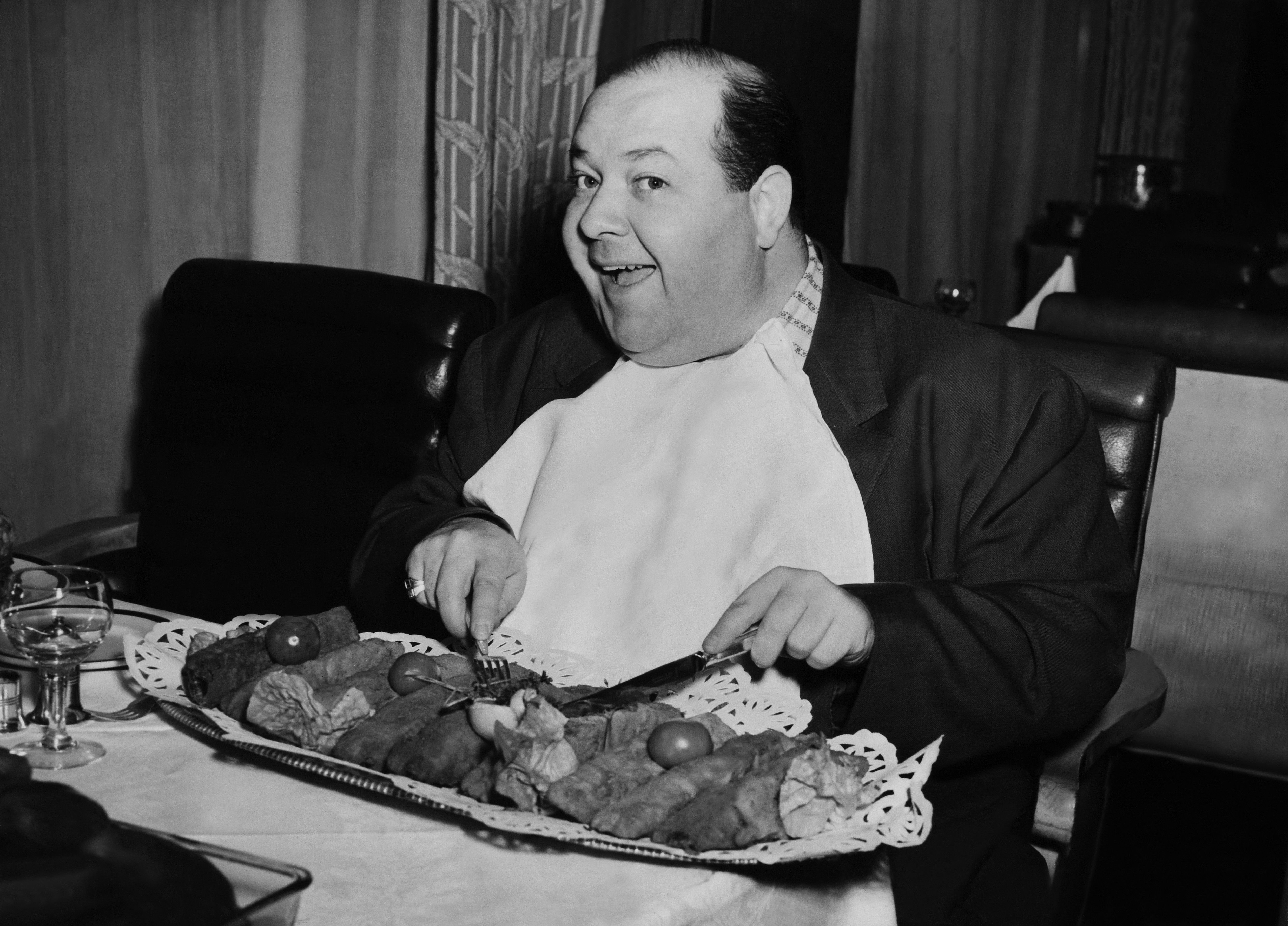 Stubby Kaye at a table having a meal in the 50s on January 01, 1950 | Photo: Getty Images
The entertainer's big debut on Broadway occurred on November 24, 1950, for his performance as "Nicely-Nicely" in "Guy And Dolls." Kaye won the hearts of many with the songs "Fugue For Tinhorns" and "Sit Down, You're Rockin' The Boat."
[Kaye] is not well-known for his role as Bernie Goodman on the fourth season of the police drama series "Adam-12."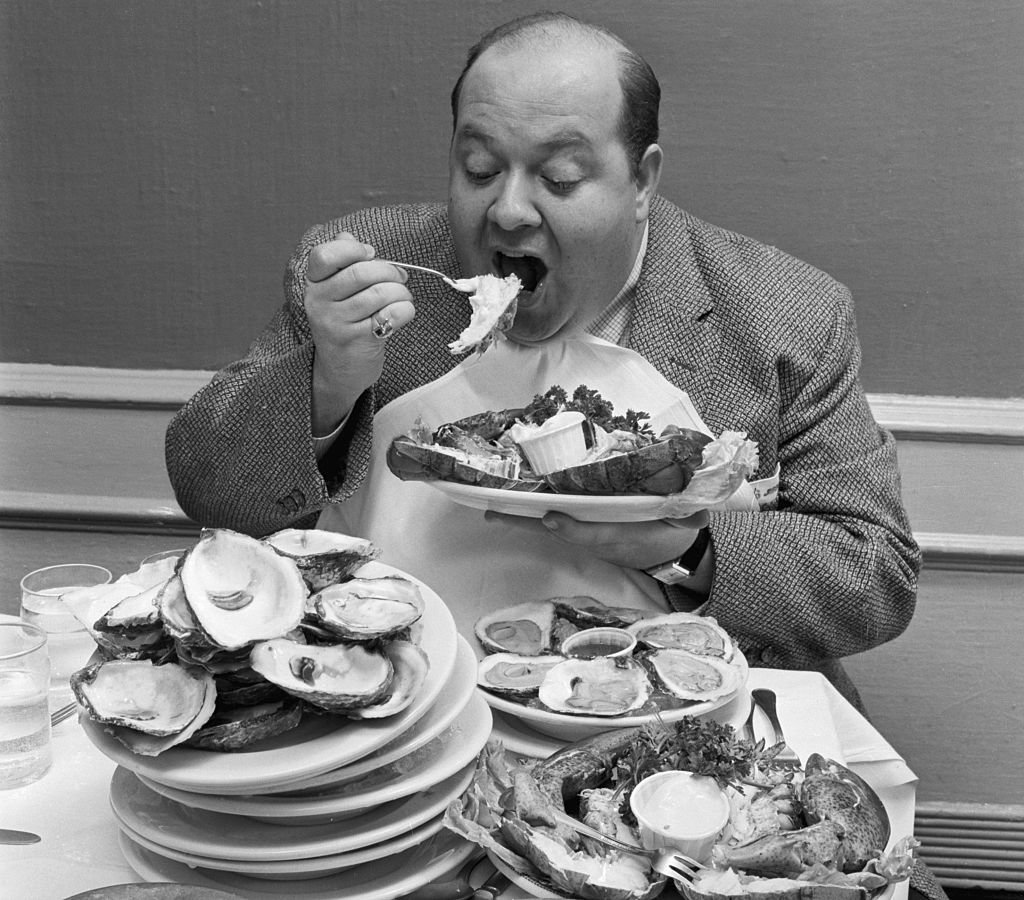 Stubby Kaye is seen eating huge portions of food on June 07, 1957 | Photo: Getty Images
In 1955, he was recognized for his performance in the Broadway musical "L'il Abner," which was based on Al Capp's classic comic strip about the amusing inhabitants of the fictional community known as Dogpatch.
Kaye's other theatrical achievements include performances in the musicals "Fiddler on the Roof", "Everybody Loves Opal," "Good News," and "Grind," nevertheless, the actor's success wasn't limited to his stage performances.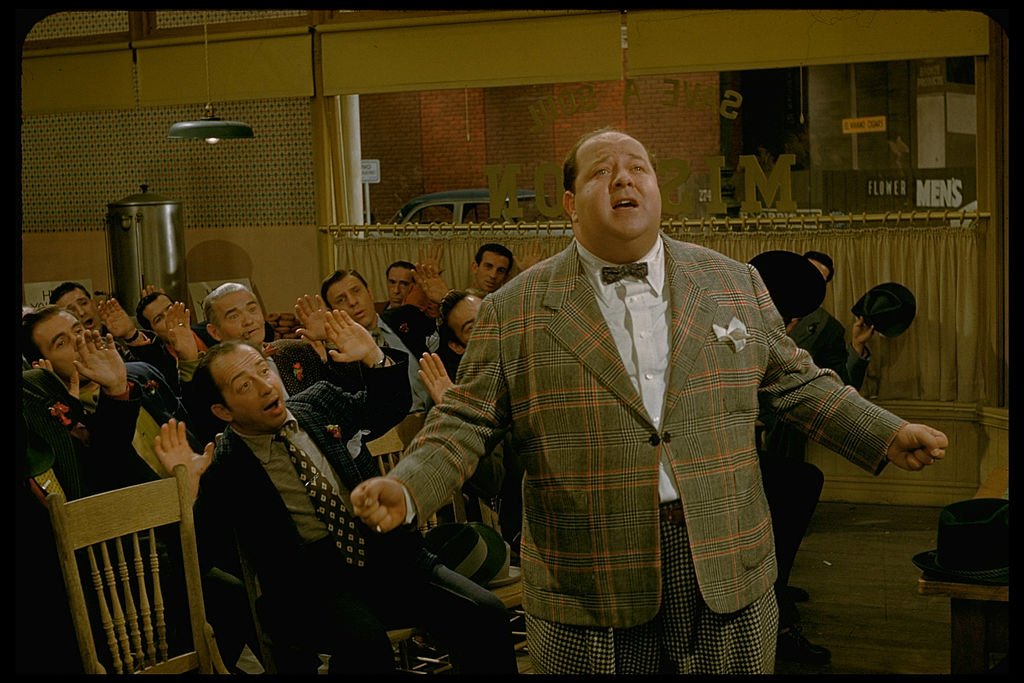 Stubby Kaye singing with other actors in one of the scenes from the film "Guys and Dolls" on January 01, 1955 | Photo: Getty Images
He starred in various movies including 1962's "40 Pounds Of Trouble," 1964's "Sex And The Single Girl," and 1967's "The Way West." He was also on the TV series "Love And Marriage" as well as "My Sister Eileen."
However, the star actor is not well-known for his role as Bernie Goodman on the fourth season of the police drama series "Adam-12." Kaye starred in the season's ninth episode titled "Anniversary" which aired on November 17, 1971.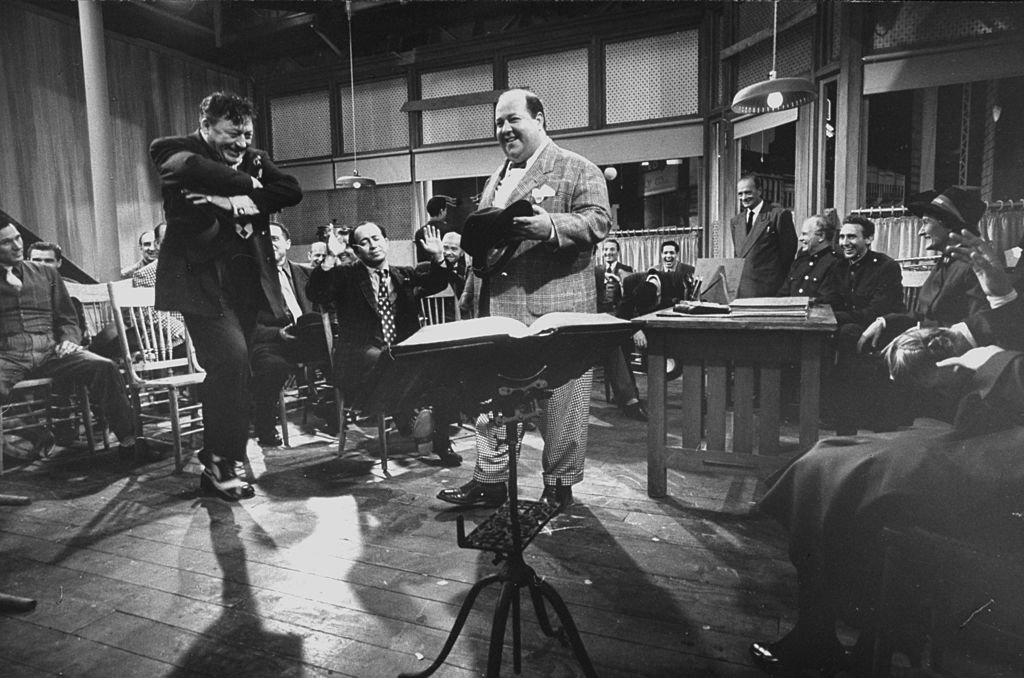 Stubby Kaye and other cast members clowning on set of "Guys and Dolls" on January 01, 1950 | Photo: Getty Images
The classic police show premiered in September 1968 and was focused on the experiences of the veteran police officer Pete Malloy [played by Martin Milner] and his rookie partner Jim Reed [played by Kent McCord].
The series' first episode was written and directed by Jack Webb, the creator, and star of the TV series "Dragnet," featuring the late Florida Gators sports legend Dale Van Sickel and the late actress Ann Morgan Guilbert.
Please fill in your e-mail so we can share with you our top stories!