Watch This Adorable Video of Gospel Singer CeCe Winan's Newborn Grandson Which She Shared with Fans on Instagram
Gospel singer CeCe Winans, who has won over ten Grammys throughout her career, treated her over 400,000 Instagram followers with a cute video of her baby grandson.
On December 31, 2020, CeCe, the successful pop-gospel singer, took to social media to share a short video of her grandchild, Wyatt Thomas, dealing with something he probably had never dealt with before, hiccups.
In the clip, the baby appeared lying on the bed and covered with a blanket while CeCe was recording him. Shortly after the singer asked him to say good morning to everybody, he started getting hiccups.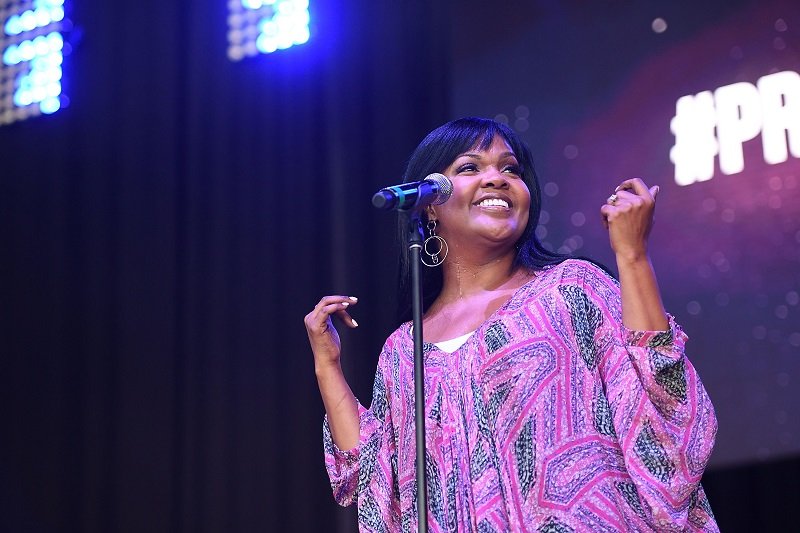 WYATT'S HICCUPS
A few seconds later, Wyatt farted, which made the video even funnier and more adorable. The baby seemed unfazed by all of it. CeCe, on the other hand, pretended to talk like him and said:
"Oh oh. What is that going on in my body? […] So, I got the hiccups, and I got the tootie-toots. What is going on in my body?"
Shortly after, the baby smiled, and it made the Grammy Award-winning singer laugh. After that, she pointed out that the kid was brave as he was not perturbed about the hiccups. "I love you," she said at the end.
Wyatt's mother, Ashley Rose Phillips, posted the same video on her Instagram account, writing in the caption that the baby loved mornings with his famous grandma.
Michael Winans Jr. was sentenced to nearly 14 years behind bars.
ASHLEY AND KENNY PHILLIPS' RELATIONSHIP
Speaking of Ashley, she married Kenny Phillips in September 2017. Judging by her Instagram account, he proposed in June, only three months before tying the knot.
On July 1, 2018, Ashley congratulated her husband on Instagram for his birthday, labeling him as her "best friend," "partner for life" and a "special man," as well.
Then, in July 2020, CeCe's daughter shared a photo of herself wearing a shirt that read "Pardon my bump," revealing that she and Kelly were expecting their first kid together.
The following month, the couple hosted a gender-reveal party and, on December 25, 2020, baby Wyatt was born. Both Kevin and Ashley shared photos of their baby on social media shortly later.
It is not the first time that a member of the famous Winans family makes headlines. Back in 2013, Michael Winans Jr. was sentenced to nearly 14 years behind bars.
As USA Today reported, he used his Christian faith and family's reputation to financially defraud over 1,200 investors in an $8 million pyramid scheme. Nowadays, all eyes are on baby Wyatt.