Hollywood Reporter: George Gerdes, 'The X-Files,' 'Lost' & 'Grey's Anatomy' Actor, Dies at 72
"Grey's Anatomy" and "The X-Files" actor George Gerdes passed away on New Year's Day from a brain aneurysm that he suffered a day before.
George Gerdes might not have had the fame of a James Bond, but he earned himself a place in his fans' hearts with his roles in memorable movies.
The actor's long-time partner Judy Johns confirmed the reports that the actor had passed away on New Year's Day after suffering a brain aneurysm on New Year's Eve.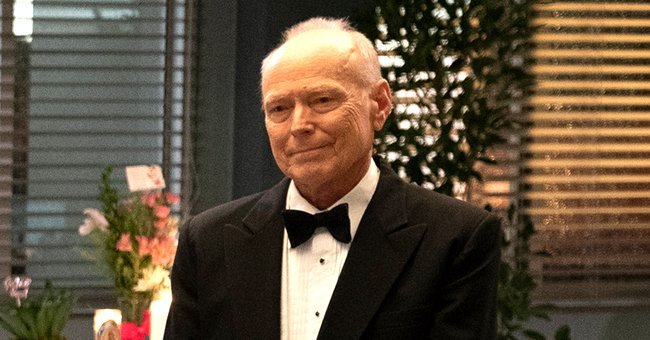 Gerdes reportedly died in a Glendale hospital at the age of 72, leaving behind a career that saw him feature in movies and shows that will keep him in the heart of his fans.
Gerdes played different roles in shows like "The X Files" and "Grey's Anatomy" and movies like "A Few Good Men" and "The Girl With the Dragon Tattoo.  Most recently, he portrayed President Dwight Eisenhower in the 2020 movie, "The 11th Green."
George Gerdes, singer, songwriter and character actor, dies at 72 https://t.co/m4M0fmpmQB pic.twitter.com/c2xC4dacvl

— The Hollywood Reporter (@THR) January 4, 2021
Aside from his movie career, Gerdes was a remarkable singer in his own right. Although he did not boast the fanbase of an A-list singer, he had a considerable size of loyal fans.
His 70s album, "Obituary and Son of Obituary" earned him the praise of many, including Joni Mitchell, who called his songs the happiest sad song he ever heard.
Since the turn of the year, different celebrities have passed on leaving their fans with nothing but kind memories of them.
According to reports, a celebration of life held in his memory will be planned by his family for a later time with no COVID-19 in the picture. His fans have been encouraged to show support to his family.
Following the announcement of his death, his old friends and fans took to social media to mourn him and pay tribute to a life well spent.
"Bosch" star Titus Welliver joined the list of people who tweeted a post in honor of the late 72-year-old. Michael McLean called Gerdes an incredible songwriter who everyone would have liked.
George Gerdes has departed. An actors actor and deeply kind man. Rest easy brother,we are fewer... pic.twitter.com/oJ4heiCK1h

— TitusWelliver (@welliver_titus) January 2, 2021
Gerdes was born on February 23, 1948, in Queens, New York. In 1969, he graduated from Carnie Mellon University and went on to start a career as a recording artist.
Gerdes joins the growing list of celebrities to pass on in 2021. Since the turn of the year, different celebrities have passed on, leaving their fans with nothing but kind memories of them.
Beloved actor, singer/songwriter, equestrian and Carnegie alum George Gerdes exited stage-right on new year's eve. Entirely non-competitive, mutually empowering—all what a rarity, now but a memory. The laughs come hard in auld lang syne. pic.twitter.com/Fb8vzWT3B3

— Van Dyke Parks (@thevandykeparks) January 3, 2021
"Food Network Challenge" judge Kerry Vincent passed away on January 2 from an undisclosed illness. Joining her is Gerry Marsden, a famous singer whose song "You'll Never Walk Alone" has become the anthem of Liverpool football club.
Marsden died on January 3 from a short illness. His fans and faithful took to social media to pay tribute to the man whose song changed an era.