Food Network Star Kerry Vincent Dies at 75 – Details of Her Death Revealed
On Sunday, it was announced that Food Network Star Kerry Vincent died. The Oklahoma State Sugar Art Show, which the Australian TV star founded, announced her death on its official Facebook page. 
On Sunday, popular television star Kerry Vincent, who hosted the network's "Save My Bakery" series in 2014 and was a judge on "Food Network Challenge," died at 75. 
The late author's death was announced via a post on the official Facebook page of The Oklahoma State Sugar Art Show, a nonprofit organization she co-founded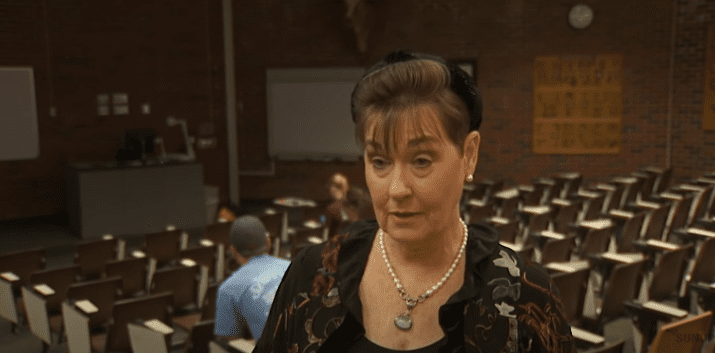 In the announcement, the organization confirmed that its co-founder was battling with an illness but did not want to make it known to the public because she was a private person. 
It said that her fight had unfortunately come to an end and that she would no longer feel any pain, adding that Vincent would be sorely missed by all the people she touched through the organization and her personality. 
Cake pioneer and Food Network standout Kerry Vincent died Saturday, Jan. 2 at age 75. https://t.co/SbEyNgOepU

— NBC10 Boston (@NBC10Boston) January 4, 2021
The Facebook page further revealed in conclusion to its announcement that there would be no services per Vincent's request and thanked everyone for their thoughts and prayers. 
Many fans responded to Sugar Art's post with condolence messages. One fan said it was sad to read the announcement as Vincent inspired many people with her influence, guidance, and fierce determination. 
She also published the book, "Romantic Wedding Cakes" in 2001.
#RIP Kerry Vincent, co-founder of Oklahoma State Sugar Art Show. She and the event were profiled on @foodnetwork programs over the years, including a special I just watched recently. 45-minute doc on her released a year ago began with her saying, "Nobody will ever do what I do." pic.twitter.com/QNkl4Y4s05

— LightsCameraJackson (@LCJReviews) January 4, 2021
A second person described the late Vincent as an awesome lady, while a third person said she would be missed in the world and was a classy lady and an incredible talent. 
People tried to contact a Food Network representative for comment on Vincent's death but could not get an immediate response from the latter. 
Kerry Vincent, Food Network Judge and Host, Dies at 75 https://t.co/AwodcRjcY4

— Variety (@Variety) January 4, 2021
Besides her hosting duties on television shows, Vincent founded the Grand National Wedding Cake Competition. She was also a judge on "The Great Australian Bake Off." 
She also published the book, "Romantic Wedding Cakes" in 2001, which focused on cake design. In 2004, Vincent was inducted into two different Halls of Fame during her lifetime, the Sugarcraft and the Dessert Professional. 
Kerry Vincent, #FoodNetworkChallenge Judge, Dead at 75https://t.co/25NJAwCRxU

— TVLine.com (@TVLine) January 4, 2021
Zac Young, a fellow Food Network star, paid tribute to the deceased and thanked her for sharing her talents with others. Dan Lepard, an Australian celebrity chef, also mourned her demise. Vincent is survived by her husband, Doug Vincent.