'Food Network' Star Katie Lee Welcomes Her First Child — See the Adorable First Photo
Food expert Katie Lee became the latest mom in town as she welcomed her first child. On social media, Lee gave her admirers a sneak peek of her newborn daughter.
Katie Lee is now a proud mother-of-one! The "Food Network" star debuted her bundle of joy in a heart-melting Instagram post. Lee was photographed, relishing the joys of motherhood as she cradled the infant to her chest.
The cookbook author looked a bit tired but radiant as she enjoyed a mother-child moment on her hospital bed. The celebrity mom introduced her baby girl in the caption: 
"Welcome, baby Iris Marion Biegel. 9.2.20 Our hearts are so full."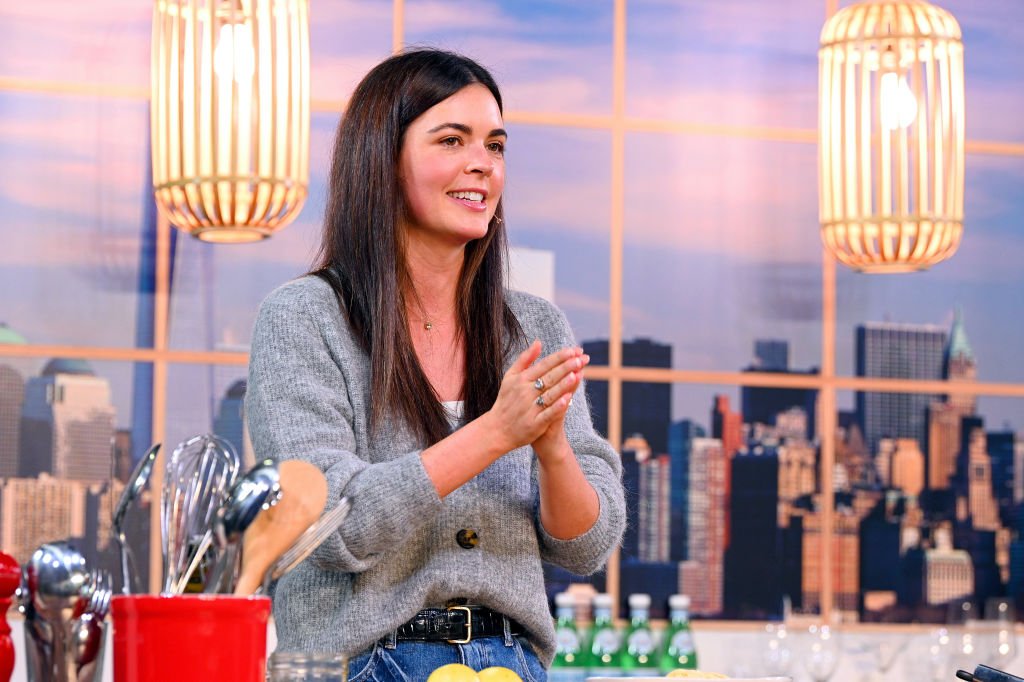 Fans and celebrities in the comments were so pimped as they joined the TV star in celebrating the birth of her first child. One user described the bundle of joy "as a gift" while others applauded her cute name.
Some critics speculated that [Katie Lee's] cooking skills were questionable citing that some of her recipes were strange.
Lee, who announced earlier this year that she and her spouse were becoming parents, had previously revealed her fertility struggles. On Instagram, the 38-year-old poured out her heart as she talked about the challenges she faced to become pregnant. 
Lee shared that some fans were not helping matters as they kept prodding her about motherhood. Going through IVF was quite sad because of the crushed hopes of unhealthy embryos. 
At the time, the Novelist concluded her post by making it known that she and her husband, Ryan Biegel, would someday have a family. 
Lee is well known as a seasoned culinary expert who shows off her talent on Food Network. She has been on shows like "Top Chef," "Halloween Baking Championship, and "Iron Chef America." 
Despite her robust cooking resume, some critics speculated that her cooking skills were questionable citing that some of her recipes were strange. However, Lee has her fair share of admirers on her show, "What Would Katie Eat: Home Edition." 
The star cook is also a co-host on "The Kitchen," and she shares admirable on-screen chemistry with the other top chefs on the show. 
The West Virginia native showed her interest in cooking at the tender age of 4. Lee would usually join her grandmother in the Kitchen and help bake biscuits. She once made it known that the knowledge she got from her grandma still helps in her present times.
Now a top chef, Lee has gotten several award nominations and accolades— she has written five successful cookbooks. The TV personality got married to the love of her life, Ryan Biegel, in 2018, in a private ceremony on the Amalfi Coast.