Check Out This Adorable Photo of Sara Haines' Two Children Who Look Inseparable
Television host Sara Haines shared a photo of her two precious kids giving similar poses in pajamas, and they have never looked more adorable. Unsurprisingly, several could not get enough of their cuteness. 
Sara Haines has the most beautiful children and she never fails to show them off. With several social media posts over the years, she has dazzled her fans with photos and videos of the adorable tots. 
In the most recent display on her Instagram feed, two of the precious kids Sandra Grace, 3, and Alec Richard, 4, were seen looking adorable together as they posed in their pajamas.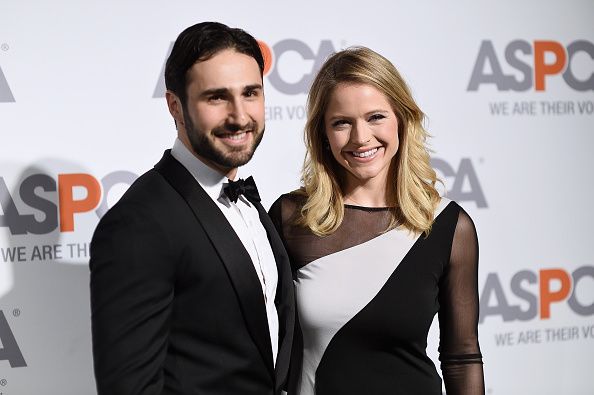 The sweet-looking girl was dressed in cute white sheep patterned pajamas with her knees folded to her chest. Her brother, clad in red checkered pajamas, struck up a similar pose as he sat with her on the couch. 
Several fans immediately rushed to the comment section to gush about how adorable the kids looked. An excited fan laughed about their comic facial expressions with several emojis. 

Another gushed that they were two peas in a pod while a proud mom revealed that the picture was a vibe and a mood she could relate to. Haines replied by explaining that the kids were just waiting for their food delivery from their lunch lady. 
Sandra and Alec are not the television host's only kids. She also shares the adorable 17-month old Caleb Joseph with her lawyer husband, Max Shifrin, to whom she has been married since 2016. 
She had her fair share of internet trolling when fans kept asking her if she was pregnant due to the size of her tummy. 

It goes without notice that the mother of three who tied the knot when she was 37 previously had two long-term boyfriends in her twenties and thirties, with both relationships lasting four years. Now several years later, the star seems to be doing well for herself. 
During a fun but revealing Q&A session on her Instagram story, the 43-year-old candidly opened up about her experience being a mother of three. When asked how she managed to juggle work with motherhood, she quipped that she kept them alive.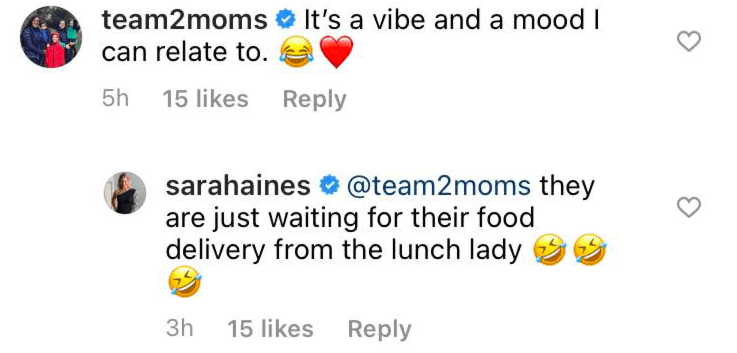 Haines further explained that because she and Shifrin wanted to expand their family quickly because of her age, they did not have the luxury of time to catch their breaths. She added that they just stayed in the chaos of it all. 
The television host also opened up about how she dealt with her postpartum depression. She disclosed that therapy and medication worked, and she also prioritized raising her heart rate for 20-30 minutes a day to maximize her internal "happy hormones."
Nonetheless, despite Haines' seemingly endless joy, it is easy to remember when she had her fair share of internet trolling when fans kept asking her if she was pregnant due to the size of her tummy. 
This was early last year, several months after the birth of little Caleb. However, she clapped back at several of them, explaining that the question was offensive. She buttressed that it was not okay to ask a woman if she was pregnant, as it was a delicate topic. 
Haines then called it body shaming and later added she was proud of how she looked with the little belly and all. With this, the proud mother proved that though sticks and stones break bones, words certainly do not hurt at all!