Page Six: Kim Kardashian & Kanye West Are Reportedly Preparing for Their Inevitable Divorce
According to multiple sources, Kanye West and his wife Kim Kardashian are close to ending their marriage. Kardashian has even hired a divorce attorney to help with the heartbreaking task.
Page Six spoke to multiple sources who told them that Kim Kardashian and Kanye West's "divorce is imminent." The "Keeping up with Kardashians" (KUWTK) star has reportedly already hired divorce attorney Laura Wasser.
One source claimed that Kardashian, 40, was already having settlement talks with Wasser. The couple was said to be keeping their divorce a secret but that they were done trying to make their marriage work.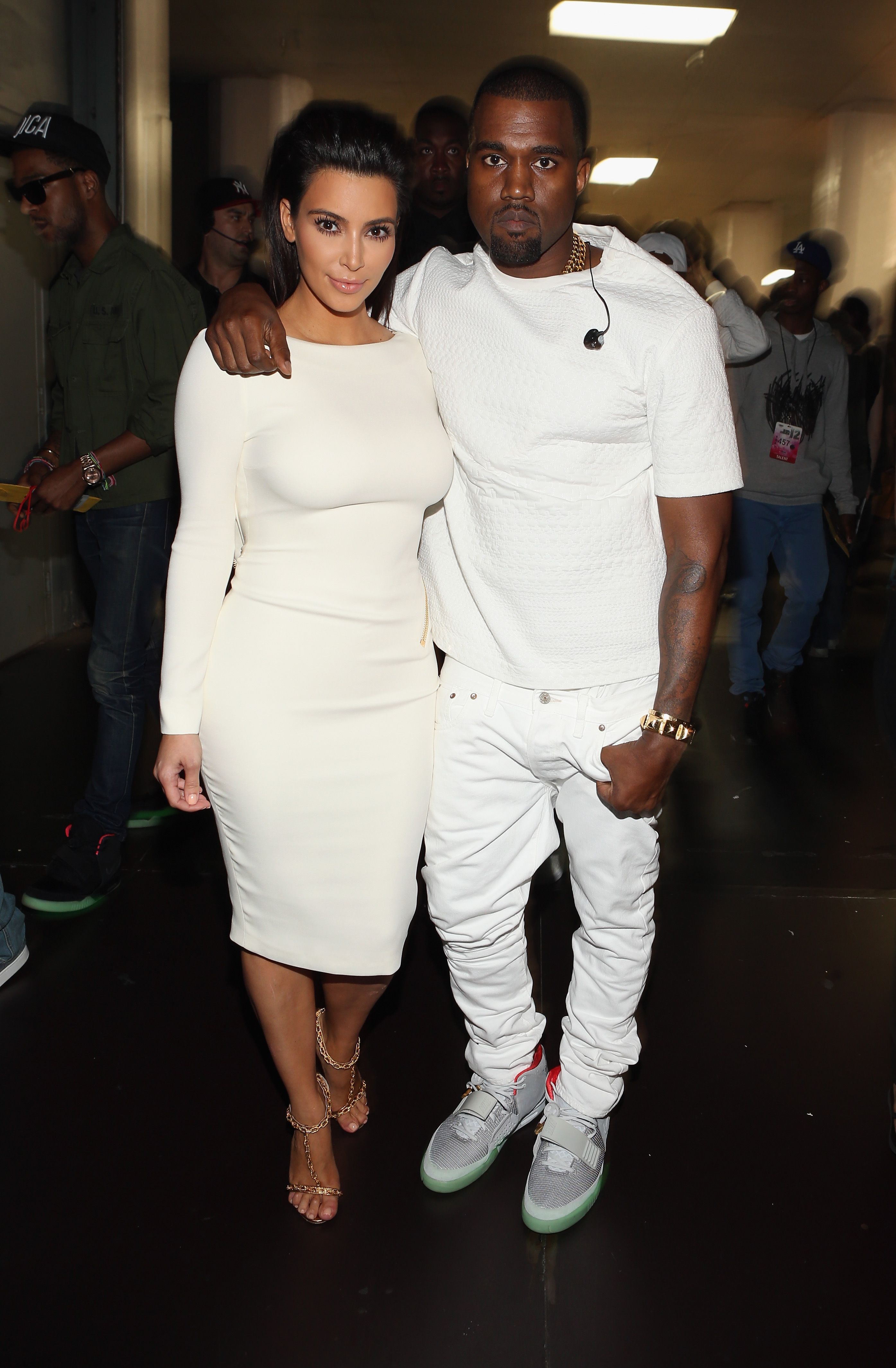 Kardashian has also not been seen with her wedding band while West, 43, chose to stay at his Wyoming ranch over the holidays. The rapper allegedly opted to be on his own instead of being with the Kardashian family.
The insider claimed the reality star got her husband to stay at the ranch so they could start living separate lives. It was also so that the pair could get their things sorted quietly because Kardashian is done.
According to the source, the businesswoman has done a lot to try and protect her husband and help him deal with his mental health issues. However, she's divorcing him because she's grown up a lot since, adding:
"She is serious about taking the bar exam and becoming a lawyer, she is serious about her prison reform campaign."
West, on the other hand, was talking about running for president and other crazy things that his wife has had enough of. Another insider claimed the singer was done with the whole Kardashian family.
He allegedly eventually found their KUWTK reality show to be unbearable. Last July, the star tweeted saying he had been trying to divorce his wife since she met rapper Meek Mill in November 2018 at the Waldorf.
At the time, his wife and the fellow rapper were attending a criminal justice summit to fight for prison reform. West also called his mother-in-law, Kris Jenner, "Kris Jong-Un" - likening her to Kim Jong-Un, North Korea's leader.
The musician also claimed the Kardashians were trying to force him to get psychiatric treatment. Then in October 2020, he reluctantly showed up to his wife's 40th birthday in Tahiti for one day.
The insider alleged the rapper arrived late and left early after refusing to appear in the family's Instagram photos. West only brought his wife's late father Robert Kardashian's hologram and left as soon as he could.
The source claimed the hardest settlement discussions for the couple would be over their Calabasas, California family home. The pair reportedly paid $40 million for the house and $20 million on renovations.
Apparently, the reality star is trying to get West to give the house to her mainly because their children grew up in it and know it as their home. She owns the lots around it and the land but he owns the house.
Kim Kardashian also wants her decision to be what is best for their children.
The informant claimed that this wasn't the first time the couple has discussed divorce. However, this time it appeared the talks were much more serious and they might go through with it.
The rapper allegedly knows the divorce filing is coming but he doesn't know when, according to a People magazine source. He's said to be saddened by the news but was doing okay.
Kardashian has dragged out the filing because she wants to make sure it's the right decision, according to an E! News insider. She also wants her decision to be what is best for their children.
West and Kardashian were married in May 2014 in Italy. They initially met in the early 2000s before reconnecting years later after the reality star's 72-day marriage to Kris Humphries ended.
He invited her to his Paris fashion show and they started dating in the spring of 2012. They share four children: daughter North, 7, son Saint, 5, daughter Chicago, 2, and son Psalm, 19-months-old.