Kim Kardashian Looks Cute in a Sweet Throwback Photo Posing with Husband Kanye West in Japan
Kim Kardashian recently stunned her fans on social media after she shared a cute throwback photo that featured herself and her husband, Kanye West striking a pose in Japan. 
Kim Kardashian probably has a lifetime worth of memories stored as photos on her phone. She singled one out recently– a throwback shot that captured herself and Kanye West standing close together as they struck a pose. She captioned the post,
"Cleaning out my phone and found this old pic from Japan at the Tadao Ando Museum!"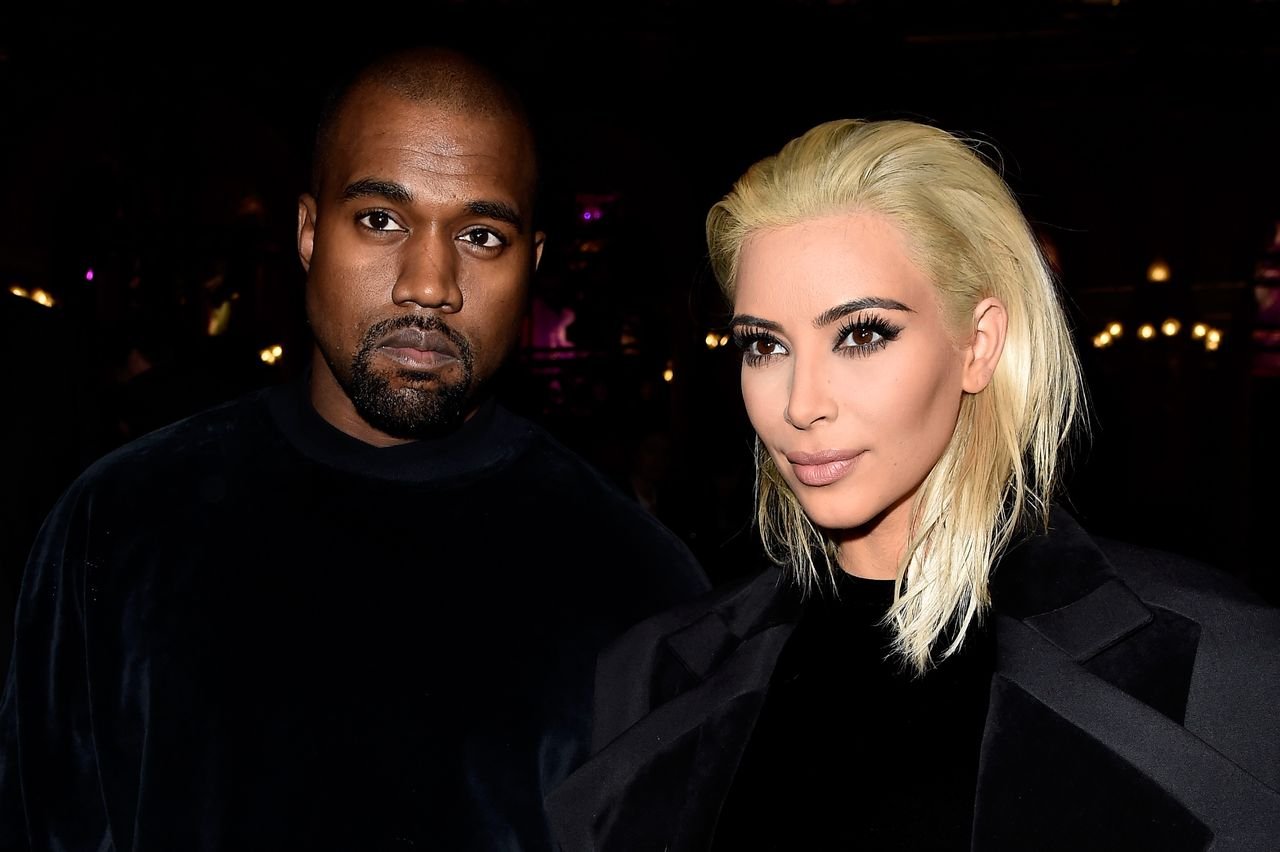 Kardashian wore a dark blue bomber jacket with matching pants and a pair of Nike sneakers while West wore a beige-colored jacket coupled with dark pants and a pair of white sneakers.
Fans took to the comments section with compliments for the famous couple. One fan tagged them as a "beautiful couple," while another said, "You are the best, proud of you."
Kardashian has been keeping busy these past few days. She was reportedly up late studying the law with a focus on defamation on Monday evening. The famous reality TV star is currently studying with multiple professors from California to prepare for the bar.  
[West's] outbursts can be attributed to his bipolar disorder.
In her Instagram stories on Monday, the reality star stated that she was working hard while showing pictures of her law studies. Even though she was up late, the gorgeous model still woke up at 6 a.m for her workout with one of her siblings as she posted snaps of her feet in Yeezy sneakers. 
This comes after the revelation of West's plans to produce "God Save America" clothing. Last week, he allegedly filed a patent that will allow him to print the slogan, thought to be part of his presidential campaign, on all clothing kinds. 
The famous rapper seems to be taking his bid for president seriously. His first presidential campaign which he shared on Monday saw him asking voters to put his name on the ballot when November comes. 
West's marriage to Kardashian has been under tension since he revealed his intention to run for president of the US in the November elections. 
There have reportedly been rumors that the pair are headed for divorce. In July, the iconic rapper caused a commotion after he alleged that he restrained Kardashian from getting rid of their first child together, North.
Afterward, he tweeted that he had been attempting to get divorced from her for years and claimed that his mother-in-law, Kris Jenner, was a white supremacist.
West also accused his in-laws of trying to get him locked up by a doctor. It has been reported that his outbursts can be attributed to his bipolar disorder. 
There has been no confirmation of a divorce from West and Kardashian and fans are left to wonder what will become of the power couple.