Snoop Dogg's Wife Shante Strikes a Pose on the Beach Rocking a Cute Hoodie & Colorful Pants
Snoop Dogg's wife Shante Broadus shared a picture of herself that showed her posing beside the ocean, showing off her colorful outfit as she did. 
Snoop Dogg's wife Shante Broadus began the New Year in one of the most peaceful ways possible by going out to the ocean to enjoy a good time.
She shared a picture of her time there with her fans on Instagram. The cute snapshot showed Shante clad in a cute pink hoodie that she matched with tight colorful pants.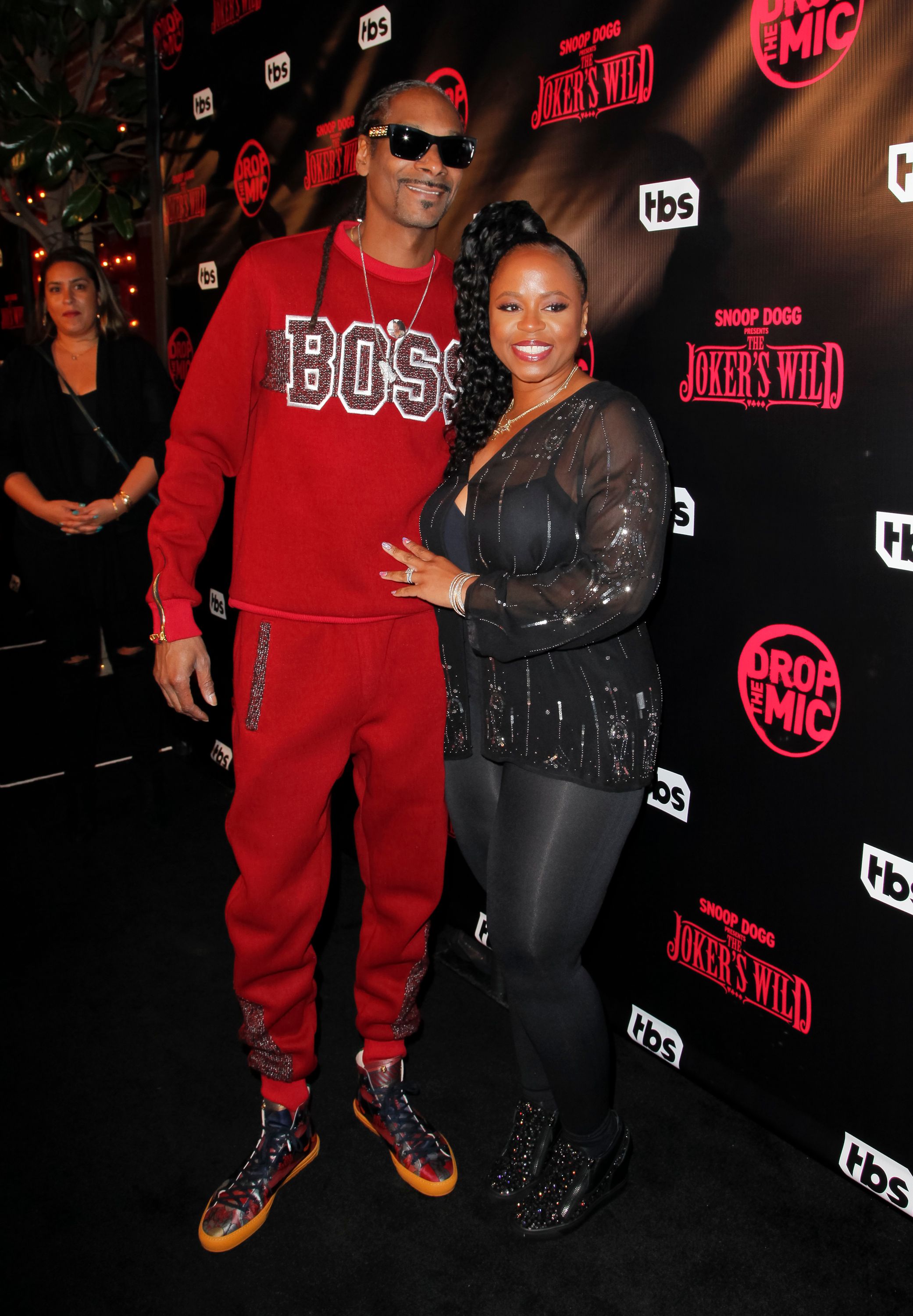 She tied a black cloth around her waist and wore pink sneakers. Shante also fashioned dark shades and a black hat over her head to complete her chic look. 
The 49-year-old posed with her hands on her waist and stood in front of beach sands near the ocean. In the post's caption, she wrote: 
"Starting The Year Of[sic] Right With The Ocean ? #BossLadyEntertainment."
Many of Shante's fans hailed her in the comment section of her post, with one of them describing her as beautiful, while a second person said she looked like a queen. 
Some others wished her and her family a Happy New Year, while a few others commented with emojis showing their love for her. 
Snoop Dogg loves children so much and even made a lullaby album for babies early last year.
Shante shares three children with Snoop Dogg, their two sons Corde and Cordell, and their daughter, Cori. The rapper also has a son, Julian Corrie, from a previous relationship with Laurie Holmond. 
The couple has endured many ups and downs in their relationship but has stayed together through it all.  However, Shante riled up fans with a cryptic post on her Instagram Story in December that got some people thinking she was referring to her relationship with Snoop Dogg. 
In the post, Shante said people wasted their best versions on someone who did not care about them, leading  fans to think there were issues between the couple. Those rumors are unconfirmed, and the couple remains together to this day.
Snoop Dogg is also a loving father to his kids and does not mind teaching them about some of his habits. An avid lover of marijuana, the rapper revealed in 2013 that he would love to show his kids how to smoke weed as grown-ups. No one knows if the rapper got his wish. 
Snoop Dogg loves children so much and even made a lullaby album for babies early last year. The album, "Lullaby Renditions of Snoop Dogg" features 12 sleep-inducing tracks from some of the rapper's greatest hits in lullaby form.