Tamera Mowry's Daughter Ariah Looks Cute Playing on a Swing Dressed in a Pink Ensemble
Actress Tamera Mowry's sweetheart of a daughter, Ariah, recently made her dad, Adam Housley's Instagram fans smile in the most beautiful snap of her posing on a swing.
Actress Tamera Mowry's husband, Adam Housley, is one loving dad! He recently graced his Instagram page with a precious snap of their daughter, Ariah, 5, having fun on a swing. Excited to share the sweet moment, Housley captioned:
"Swingin into the new year. #girldad #daddysgirl #thehousleylife #thehousleys @thehousleylife YouTube.com/thehousleylife."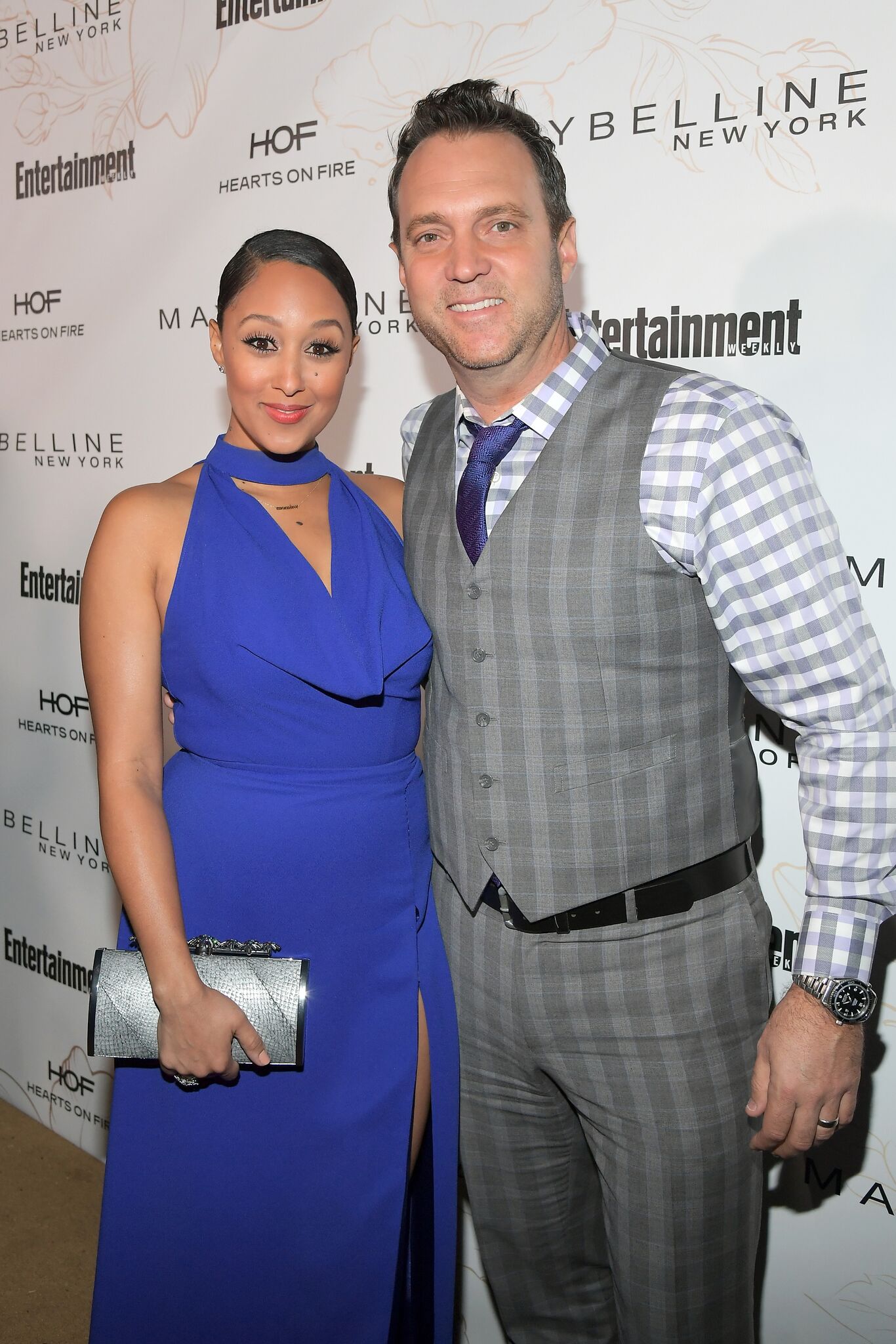 The beautiful picture saw Ariah smiling. The adorable 5-year-old was all dressed up to have the best fun in an ensemble consisting of a pink, purple, and blue striped zippered jacket to fight off the chill. 
The jacket was paired with a cute short tulle skirt, under which she wore a pair of polka starred leggings for the weather. Ariah's feet were also tucked safely into a pair of bright pink shoes.
With her dark hair pulled back from her face, Ariah's bright and happy smile lit up the photo and had Housley's followers gushing over how cute she looked. The 5-year-old truly is a captivating beauty, just like her mom!
Mowry shared that she is happy that she and her husband gave their daughter meaningful and powerful names.
Housley and his actress wife Mowry have been married for almost ten years since they tied the knot in May 2011. They welcomed their first child, son Aden in November 2012.
The husband and wife eventually welcomed their precious daughter, Ariah, three years after Aden came, on July 1, 2015. On her blog, Mowry gushed about the latest family member and explained the meaning of her name. Mowry wrote:
"Our baby girl is finally here! Naming Ariah was a bit different than when we named Aden."
They decided to give Ariah a name that starts with the letter A to keep the tradition going since Adam and Aden's names begin with an "A."
Mowry shared that she is happy that she and her husband gave their daughter meaningful and powerful names. From "Arayah," the name of a shop they found, they coined "Ariah," which, according to her, means "lion of God" in Hebrew. 
Ariah's middle name, Talea, is also a Hebrew name which means "one who resembles the morning dew of Heaven." Mowry also joked about how big Ariah was at birth — 10lbs — and humorously blamed herself for wishing for a chunky, plushy baby.
Now that both Ariah and Aden are all grown up, the actress recently shared that they have developed an interest in acting after watching her in the comedy series, "Sister, Sister," alongside her twin sister Tia Mowry-Hardrict.
The kids are not the only ones entertaining new interests as Mowry also revealed that she desperately wants to pursue a music career. This is a family full of hope, dreams, and beauty. Such perfection!