Tamera Mowry's Kids Aden and Ariah Give Her the Sweetest Hugs in a Heartmelting Photo
American television personality Tamera Mowry and her beautiful kids Aden and Ariah were seen sharing the sweetest embrace in a recent heartwarming photo on her Instagram feed. 
Tamera Mowry and her adorable kids sure share a tight bond. Over the years, the actress has never failed to dazzle her fans and followers with sweet photos of moments in their lives on her social media accounts. 
In one of the most recent posts on her Instagram feed, she once again showed the world just how deep the familial affection and connection runs. She posted a heartwarming photo of her and her kids, Aden and Ariah, sharing a warm embrace.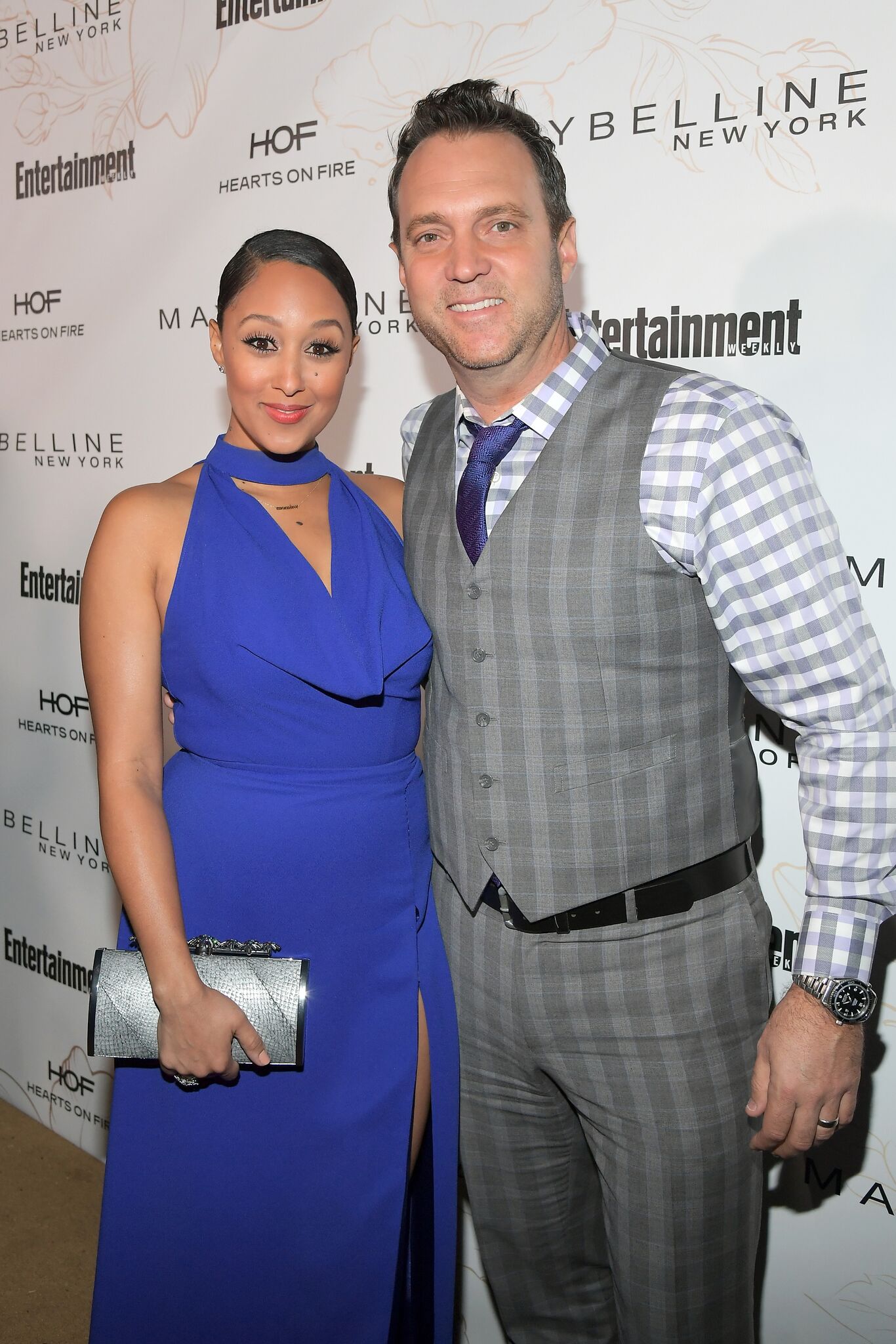 In the shot, her beautiful children stood on either side of her with their arms tightly wrapped around her, all with huge smiles on their faces. They were also impeccably dressed for the photo, which was taken outside in front of a path surrounded by dried leaves.
Mowry was clad in a gorgeous snow-white woolly cardigan with long sleeves. She combined it with a long black skirt, brown boots, and had her dark curly hair blowing about in the breeze with a colorful headband holding it in place. 
The adorable Ariah was dressed just like her mother in a brown cardigan, a long green skirt, and brown ankle boots. Aden, on the other hand, was clad in a white cardigan, brown pants, and matching boots. 
Accompanying the sweet family photo was a loving message from the actress, where she gushed about how her perception of life changed ever since she had her kids. She also added that she felt blessed because of it. 
She made an appearance earlier this month to talk about her yet-to-be-released Hallmark Christmas movie.
With such a tight bond, it is clear that Mowry has been a major source of inspiration to her kids. That is why it did not come as a surprise when she announced that they both wanted to go into acting, just like their mother. 
She buttressed that their interest was ignited when they started binge-watching the hit 90s sitcom, "Sister Sister" that featured her and her twin sister, Tia Mowry. The show was made available on Netflix in September, making it easier for a new audience to watch. 
The actress shares her kids with her husband, Adam Housley, who she married in 2011 after dating for almost six years. In an interview, she shockingly revealed that she lost her virginity to him at 29 and even remained celibate after doing so. 
Nonetheless, besides being a devoted wife and mother, Mowry has also made a lasting impact in the entertainment industry over the years. She was a co-host for the hit daytime talk show "The Real." 
She stayed on for six seasons before departing in July. However, she made an appearance earlier this month to talk about her yet-to-be-released Hallmark Christmas movie, "Christmas Comes Twice."
In the same spirit of Christmas, Mowry was seen posing in front of holiday decorations alongside Sheryl Lee Ralph on the set of the Hallmark lifestyle program, "Home and Family." With these new ventures, it is clear that the actress is not ready to back down anytime soon.