Lauryn 'Pumpkin' Shannon Goes to Disneyland with Her Husband and Daughter – See Their Family Pic
Reality TV star, Lauryn Shannon aka "Pumpkin" shares a cute family pic with her husband, Joshua Efird and daughter Ella Grace in Disneyland. Lauryn said Ella's birth in 2017 brought the pair closer together.   
Lauryn Shannon treated fans to a family snap of her daughter Ella Grace, 2, and husband Joshua Efird. The three seem to be on vacation in Disneyland, judging by Shannon's caption.  
Another clue is their backdrop of one of the iconic Disney castles with a blue roof. Ella Grace is adorable in a yellow princess dress and tiny tiara, as she flashes a peace sign while being carried by Efird.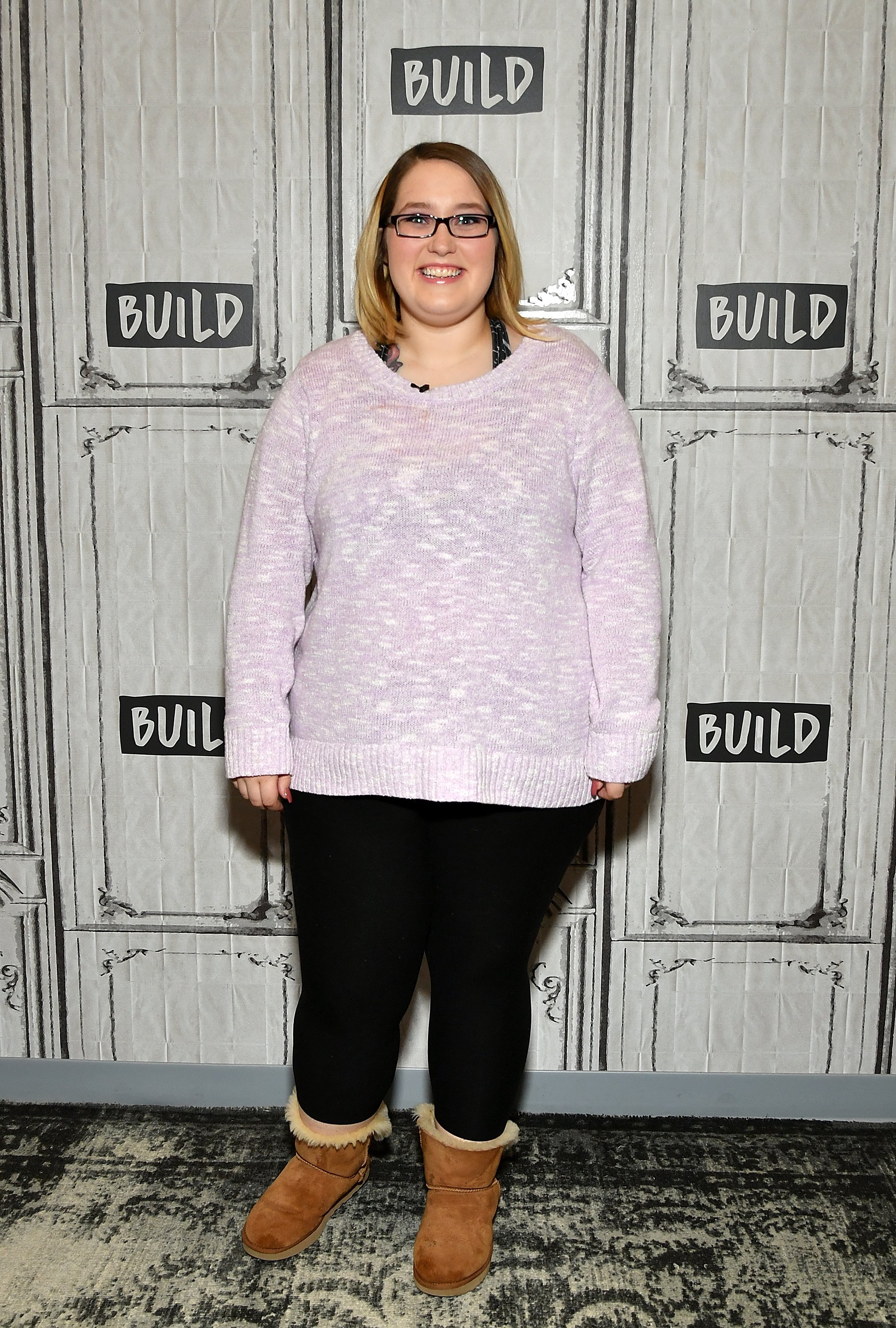 Shannon and Efird kept it casual in T-shirts while covered in face masks. Not to worry, Ella Grace's mask can be seen wrapped around her mom's wrist. 
One commenter gave the family her stamp of approval, on account of them keeping their face mask on during the ongoing coronavirus pandemic. Others responded with heart emojis to her simple caption:
"Disney 2021."
Shannon was thrown into the spotlight thanks to the 2012 TLC reality series, "Here Comes Honey Boo Boo", featuring her parents "Mama" June Shannon and Mike "Sugar Bear"  Thompson, and younger sister, Alana "Honey Boo Boo" Thompson. 
Shannon lived out her rollercoaster moments in the public eye, including falling pregnant as a teenager, as well as staging an intervention on her mom's spinoff show, "Mama June: From Hot To Not" to address June's drug addiction in 2019.
The young mom shared how terrified she and her husband were prior to Ella Grace's arrival. 
June was in the delivery room with Shannon as she endured 24-hour labor for Ella Grace's birth. She later said the advice shared with her by her mother was to sleep when the baby was put down for bed. 
In a February 2018 interview, Shannon revealed that she was excited to be a young mom saying she would get to grow up with her daughter. She also cited the difficulties that came with teenage pregnancy, adding:
I'm not gonna say it's easy being a young mother. It is a hard process, but I've grown into it."
Efird proposed to Shannon in 2016. However, just 6 months before Ella Grace's birth, June shared her disapproval of her daughter's fiancé, saying he needed to find better employment if he was going to support his family.
Nonetheless, the couple said their "I do's" in Las Vegas in May 2018. Shannon thanked her husband in a social media post for being a wonderful man and amazing father in January 2019.
It's great to see how Shannon and her little family have progressed over the years. The young mom shared how terrified she and her husband were prior to Ella Grace's arrival. 
All their fears were allayed when they welcomed their little one, after which Shannon proclaimed she had been exactly what she and Efird needed in their relationship, as Ella Grace had made them grow closer together.