'Charlie's Angels' Star Jaclyn Smith Pens Tribute to Tanya Roberts Following Her Sudden Death
On Monday night, actress Tanya Roberts sadly passed away at the age of 65. One of her former co-stars, Jaclyn Smith, 75, took to social media to pay tribute to her a day after her death.
Tanya Roberts passed away in a Los Angeles hospital on January 4, 2021. The news of her death came one day after her longtime partner and publicist had a mixup by wrongly reporting her dead.
Said partner, Lance O'Brien, told The Post that the star had allegedly died from a blood infection. The deadly infection was caused by hepatitis C and an initial urinary tract infection.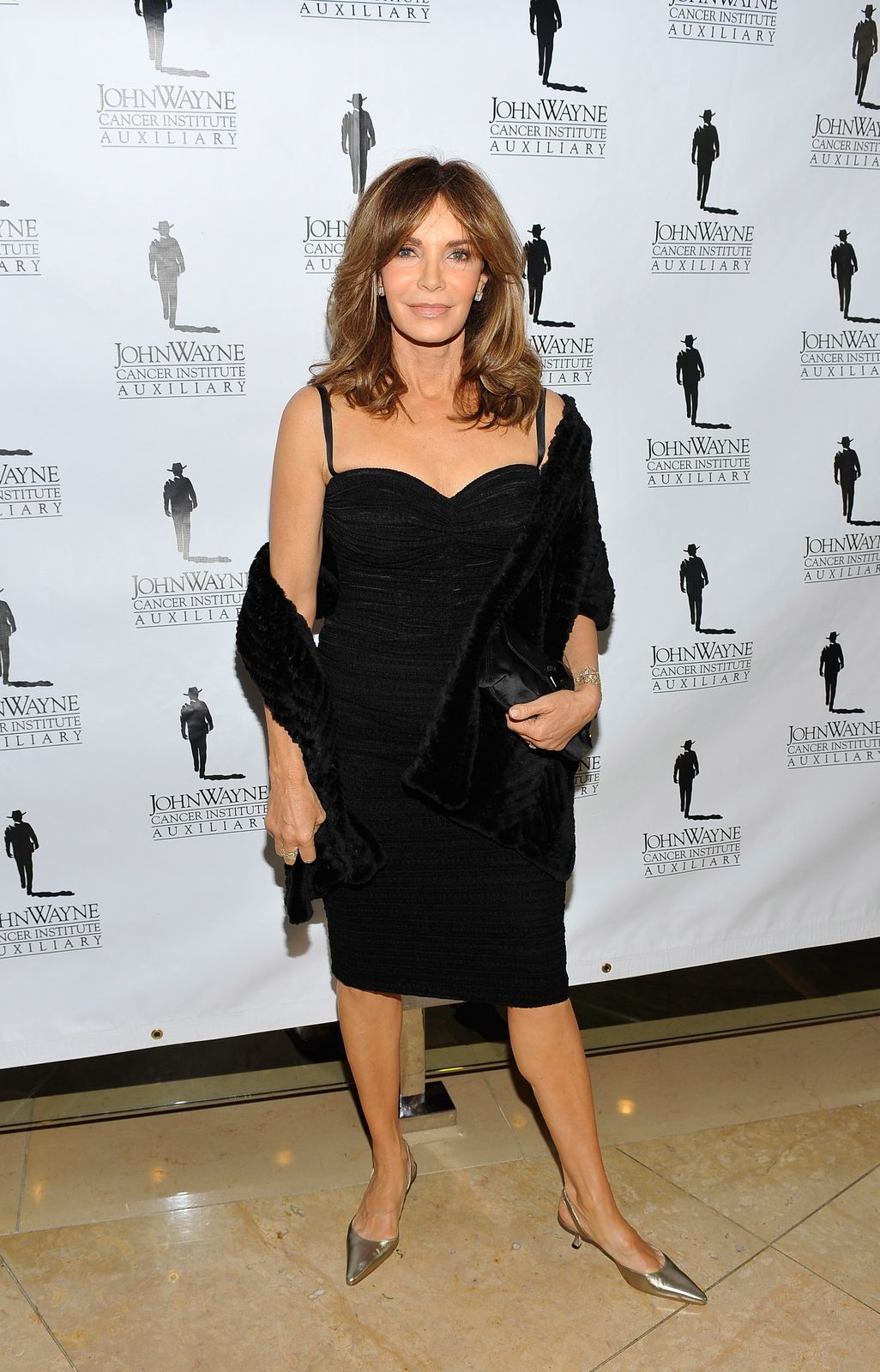 Taking to her Instagram account, Jaclyn Smith honored her late former "Charlie's Angels'' co-star. On the post which she made on Tuesday, Smith shared a throwback photo of her and Roberts alongside Cheryl Ladd.
Smith recalled how the late actress had joined "Charlie's Angels" during its final season. She shared how Roberts had helped finish the series the way it had been initially intended – with a redhead, a blonde, and a brunette.
After a bizarre 24 hours, Tanya Roberts has been officially, sadly pronounced dead. https://t.co/LQbMDjqOWQ

— VANITY FAIR (@VanityFair) January 5, 2021
The star recalled how her former co-star had "brought joy" to many people while holding a career that spanned many decades. Smith concluded her touching post by writing:
"Good bye [sic] angel, Rest In Peace…"
Tanya Roberts Dead at 65 After Premature Death Announcement https://t.co/KjkukNQcSK

— TMZ (@TMZ) January 5, 2021
The late actress starred in "Charlie's Angels" in its 5th and final season from 1980 to 1981. Previous actresses who got to star in the series included Farrah Fawcett, Shelley Hack, and Kate Jackson. 
Roberts is the second "Charlie's Angels" actress to pass away. In 2009, Fawcett died after a long battle with cancer. In 1985, Roberts also appeared as a Bond girl in the James Bond movie "A View to a Kill."
UPDATE: Tanya Roberts died Monday night following premature death announcement, her partner announces. She was 65 years old: https://t.co/jqqSgi0lbl

May she rest in peace. 🕊 pic.twitter.com/lO412bb68N

— Complex (@Complex) January 5, 2021
Some fans might also recognize her from the television series "That '70s Show" in which she starred in the late 1990s. The late actress had the pleasure of starring in the Fox show as Midge Pinciotti.
O'Brien found out after 9 p.m. PST on Monday that the actress had passed.
Roberts' publicist, Mike Pingel, initially incorrectly reported that she died, because of a misunderstanding with her partner. "That '70s Show" actor Ashton Kutcher had to inform his co-stars that Roberts was still alive.
Tanya Roberts, known for roles in the James Bond film "A View to a Kill" and "That '70s Show," has died at 65 after her publicist mistakenly announced she had died on Sunday night. https://t.co/OrMSAv3TPM pic.twitter.com/TRvtKROZqH

— Variety (@Variety) January 5, 2021
Stars like Topher Grace and Debra Jo Rupp sent their condolences on Sunday thinking Roberts had passed on that same day. O'Brien found out after 9 p.m. PST on Monday that the actress had passed.
She was initially hospitalized in Los Angeles on December 24, 2020, after collapsing at her California home after a walk with her dogs. The late star also received a tribute from actress Britt Ekland.