This Is How Savannah Guthrie Feels to Be Back on the Set of the 'Today' Show with Co-host Hoda Kotb
The holiday season is well and truly over for Savannah Guthrie, who shared a snap of her first day back on the set of the "Today" show with co-host, Hoda Kotb. Guthrie celebrated her 49th birthday over the holiday season.  
While many of us continue to enjoy the first few days of 2021, Savannah Guthrie shared a back at work snap with co-host, Hoda Kotb on her social media. 
In the snap, Kotb is seen in a red top and black pants and sits at an adequate distance from Guthrie, who is seen wearing a black suit.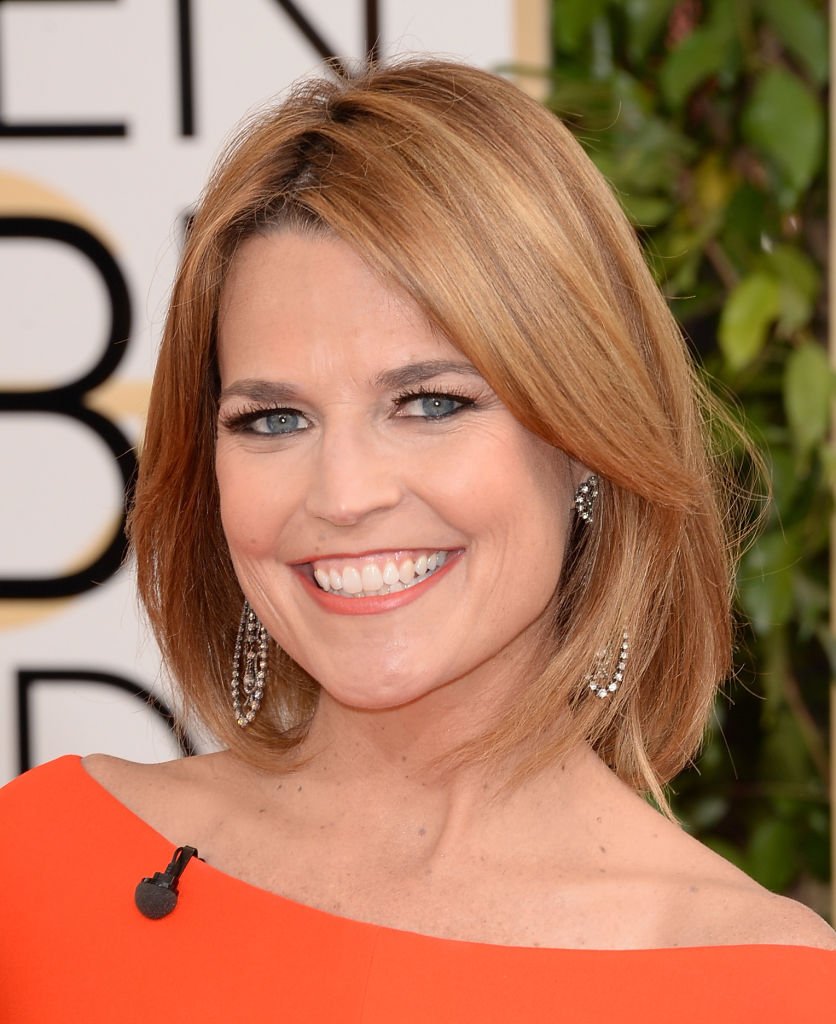 Although the reality of the first day back at work might be unpleasant for some, for Guthrie and Kotb, it couldn't be any different, as the ladies flashed huge smiles on set, with Guthrie's caption:
"Good to be home."
It's not just the pair who delighted in their return. In the comments, a couple of followers shared with Guthrie that they were happy to have the co-hosts back on their screens.
The mom of two certainly enjoyed her holiday season, especially with her children, Vale and Charley. She shared a snap of the kids playing in the snow just before Christmas.
Kotb got fans talking after sharing a photo of herself, Guthrie and what seemed like a new baby.
Guthrie, together with her husband, Michael Feldman welcomed Charley on December 8, 2016, with baby sister Vale arriving on August 13, 2014. 
Another event celebrated by the family was Guthrie's 49th birthday, which she shared was low key this past year due to the pandemic. Feldman captioned his sweet birthday tribute: 
"Posed or candid, our mommy is the very best. Love you, so."
Guthrie's "Today" colleagues also sent their love to their friend on her special day, with messages from Al Roker, Kirsten Welker, and BFF Kotb. 
Kotb got fans talking after sharing a photo of herself, Guthrie and what seemed like a new baby as part of her birthday wishes, leading fans into wondering whether she had adopted a third child like she had revealed she wanted to in October. 
According to one of her followers, the pic was an old snap of Guthrie showing Kotb swaddling one of her children when she was still a baby. 
Feldman has marvelled at his wife's ability to fit her work schedule, which starts at 4 am, with running their home.  He previously said her schedule is ideal since most of her time at work occurs while the kids are still asleep. 
Guthrie shared the two' tag-team parenting throughout quarantine, with Feldman having been responsible for setting the kids up for Zoom in the mornings, and Guthrie taking over from him mid-mornings, allowing him time to run his consulting business.