James Van Der Beek's Wife Starts off a Wonderful Morning with Her 4 Kids Looking Cozy on a Sofa
"Dancing with the Stars" alum James Van Der Beek's wife, Kimberly Brook, shared a cute snapshot on her Instagram page, showing four of their kids cozying up on a sofa. 
Kimberly Brook, the wife of "Dawson's Creek" star, James Van Der Beek, took to her Instagram page to share the most adorable picture of four of their kids. 
In the snapshot, the couple's son and three of their daughters cozied up on a gray couch in their home with their pet dog, who seemed to be having a good time too.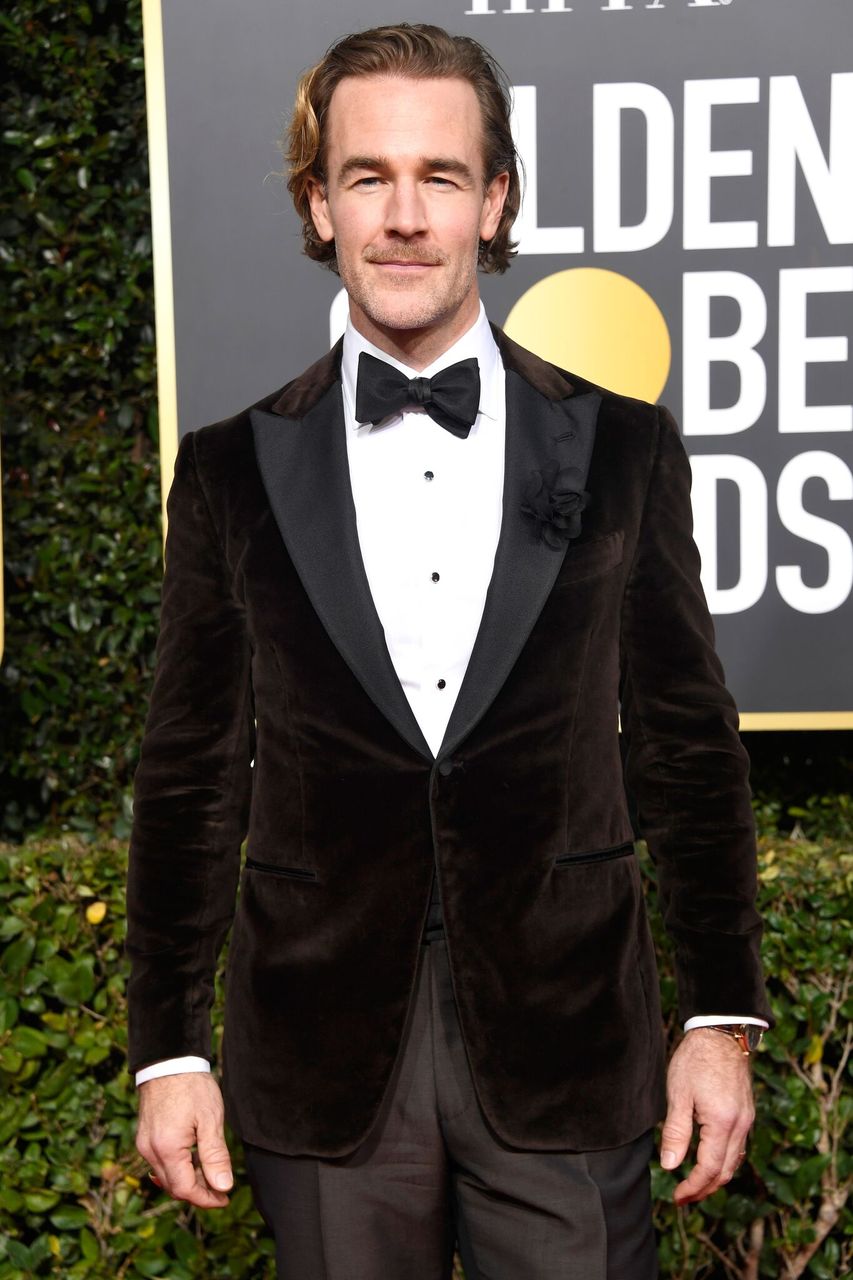 The adorable kids wrapped themselves in blankets and looked happy to be in each other's company. Their mom captioned the post, writing, "GREAT MORNING TO YOU! ? ☕️."
Many of Kimberly's fans gushed over her children's cuteness and took turns to shower them with loving words. One fan described the kids as being so cozy, while a second fan told Kimberly that she has an amazing family and that her kids are very sweet.
A third person said the kids are beautiful babies. Kimberly and James are parents to five cute children and usually share many of their family's sweetest moments with their fans on social media. 
Kimberly reflected on her last two scary miscarriages.
The couple got married in 2010, the same year they welcomed their oldest daughter, Olivia. They welcomed their son, Joshua, in 2012, and another daughter, Annabel, two years later. Emilia arrived in 2016, while her younger sister, Gwendolyn, was born in 2018.
Kimberly and her husband have remained open about their family life with their fans. The couple has suffered multiple miscarriages in the past and has never shied away from talking about their losses in interviews and via social media. 
Kimberly reflected on her last two scary miscarriages during an Instagram Live session in October and said one of them almost killed her. She also revealed that she and James would have named their lost babies who were boys, John and Zechariah. 
Despite their sad losses, Kimberly and James remain a loving couple and doting parents to their five kids. The latter paid tribute to his darling wife on their 10th wedding anniversary last year. 
James said Kimberly made him the happiest he had ever been ten years ago. He narrated the story of their relationship before describing his wife as the best human he knows.