Venus Williams Returns to the Court as She Poses in This Recent Photo in a Blue Tennis Outfit
Venus Williams looked divine in a blue tennis outfit as she returned to the court. She delighted her fans with a photo offering a glimpse of her recent tennis practice.
Tennis superstar Venus Williams shared a stunning photo of herself taken during a recent tennis practice. The iconic athlete was visibly in her element. She captioned her January 5 snap:
"I had the Monday blues, but only because I wore blue."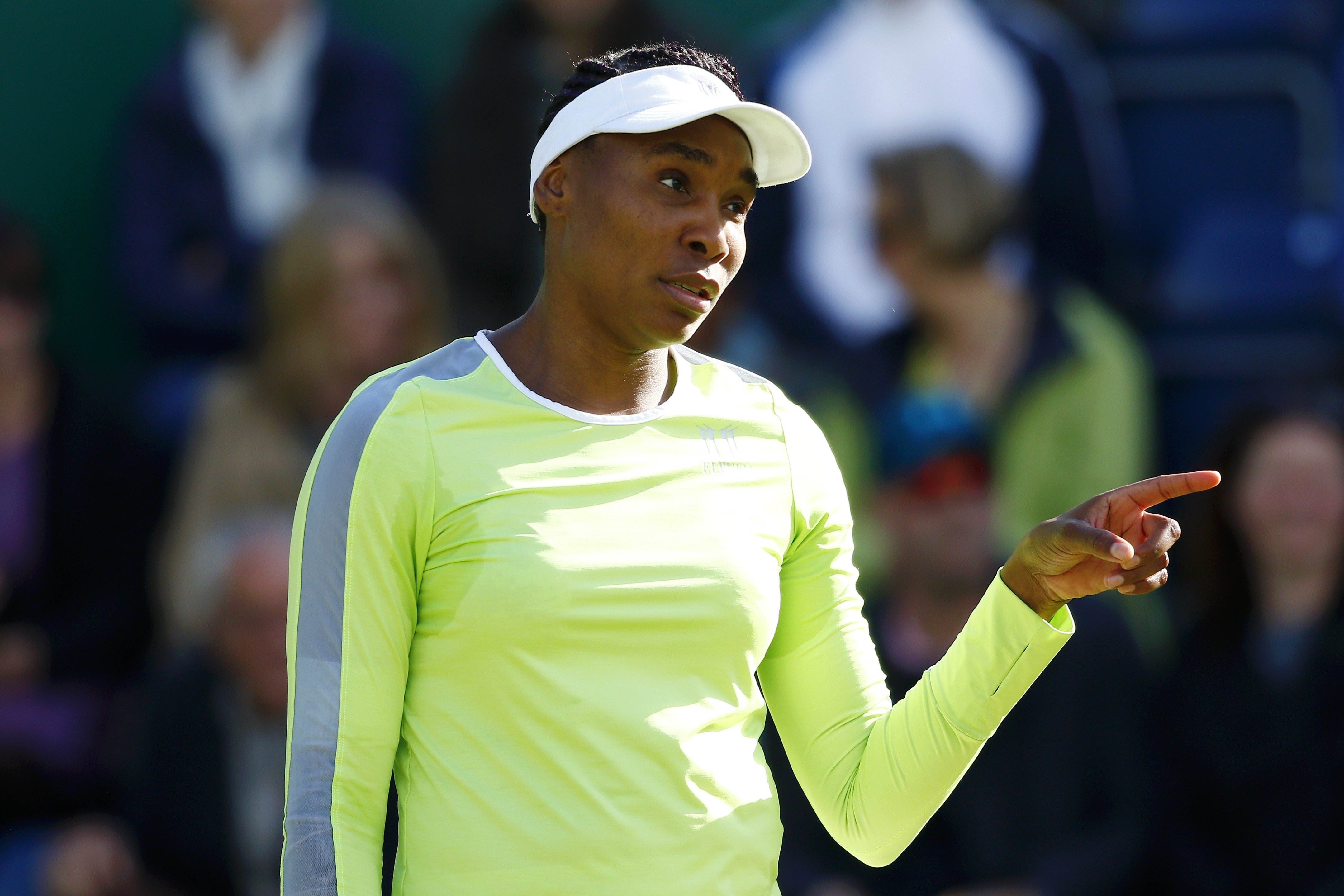 FANS SWOON OVER HER LOOK
Williams has always delighted her avid fans with snaps of herself on social media. Her latest photo had her fans flooding her comment box with fire and heart-eye emojis.
In the photo, she strikes a pose highlighting her statuesque body. She holds a racket with her right hand and a tennis ball in her left. Aside from her blue outfit, she also wore a blue cap.
The iconic athlete completed her sporty look with a pair of white shoes. Her fans could not help but take notice of her toned legs and taut stomach. One fan called her gorgeous.
Aside from fashion, Williams has also ventured into the plant-based food business.
A SUCCESSFUL ENTREPRENEUR
Williams, who has been a leader in the world of tennis fashion, tagged her clothing line EleVen in her post. The successful entrepreneur takes pride in her tennis clothing collection.
In an interview last year, she said she has always viewed tennis outfits as functional and chic. These qualities of tennis apparel are the reason tennis fashion has become a trend, she explained.
Her clothing line recently released the Bold collection, comprising of athletic tops, tennis skirts, and an exercise dress. Williams said the pieces were designed to "embody each woman's essence."
Aside from fashion, Williams has also ventured into the plant-based food business. She co-founded Happy Viking, which offers a range of plant-based yellow pea and brown rice protein shakes.
Williams and her equally famous sister, Serena Williams, have conquered the world of sports and the sphere of fashion. The two tennis legends also share a special sisterly bond.
In a recent interview, Williams admitted that she and her sister have stopped practicing together many years ago. She said they like to work on different skills so they practice separately.