Gwen Stefani Was Questioning Where the Relationship Was Headed Before Blake Shelton's Proposal
Gwen Stefani revealed to Jimmy Fallon that she had started to wonder where her relationship was headed before Blake Shelton had proposed in October. 
Gwen Stefani shared with Jimmy Fallon on his show on January 6 that before Blake Shelton's proposal, she had wondered where their relationship was headed. 
In a virtual interview with Fallon, Stefani dished about her feelings before her now-fiancé proposed and shared the details of how the country singer had popped the question.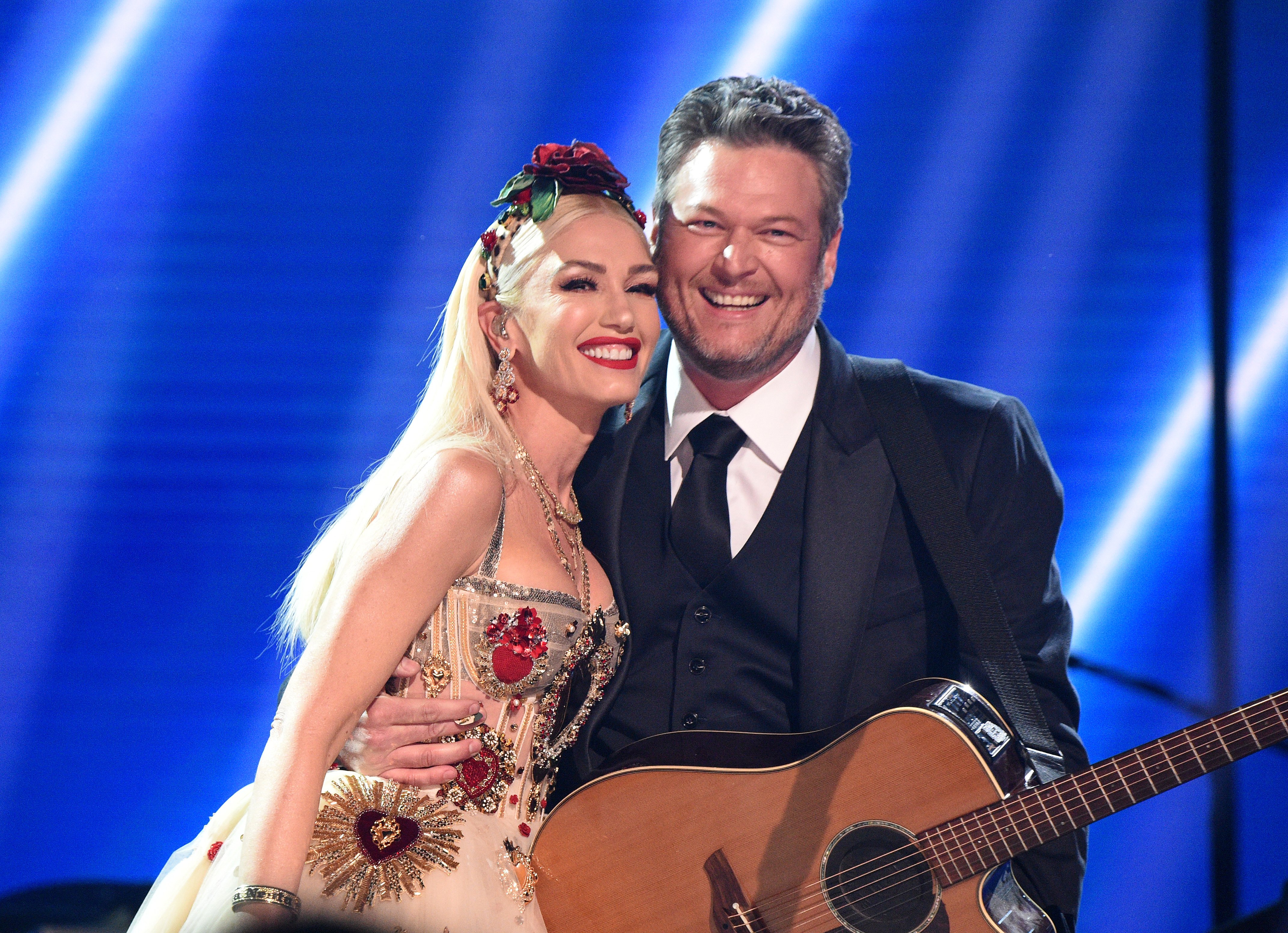 Stefani shared that the couple had actually discussed not going to his Oaklahoma ranch, where the proposal took place, because of complications surrounding the COVID-19 pandemic. 
Fortunately, they were able to make it happen, and he proposed on the ranch. However, Stefani revealed that Shelton had stored the engagement ring in the side of his truck and said:
"His truck is disgusting. It's like things falling out, equipment, total rugged man stuff. … And we were driving through trees and stuff, [so the ring] could [have] just fallen out at any point!"
She detailed the magical moment on the show. She revealed that just before the moment, everyone (her brother and son) had made themselves scarce before he had proposed. 
He had asked her to get firestarters out of a cabinet, and when she tried to get the firestarters, the engagement ring had been inside the cabinet. 
Stefani went on to say that because of the pandemic, there are "no plans" in terms of a wedding.
"I gotta tell you, I was sorta like, 'What's happening with us?!'" @GwenStefani on being "in 𝘵𝘩𝘢𝘵 place" right before her surprise engagement to @BlakeShelton! 💍 #FallonTonight pic.twitter.com/0h1wbNUTqg

— The Tonight Show (@FallonTonight) January 6, 2021
The proposal perhaps had been a little overdue as Stefani shared in the interview that she had started to wonder where exactly their relationship was headed. 
The "The Voice" coaches have been together for 5 years, so it is no wonder she was asking herself where their relationship was headed. She said in the interview:
"It was kind of in my mind like, we've been together a long time now. What's going on? I was in that place in my head."
Stefani went on to say that because of the pandemic, there are "no plans" in terms of a wedding. She joked that Shelton should have proposed before the pandemic as then they could have had a wedding. 
She opened up and shared that it had been an emotional moment, and both of the successful singers had bawled, and although there had not been a video of the moment, her sister-in-law was able to capture a few cute photos. 
Stefani had opened up to Ryan Seacrest on his show "On Air with Ryan Seacrest" and shared that she wants her parents to attend her wedding and does not want a "COVID situation" for the wedding. 
Both Shelton and Stefani have been previously married. This will be Shelton's third marriage. Stefani has 3 boys with her ex, Gavin Rossdale.