Shantel Jackson Pours Hourglass Figure Into a Long & Tight Black Dress — See Her Stunning Look
Shantel Jackson proved her impeccable sense of style in recent pics that she shared on her Instagram page. In order to celebrate the new year, she glammed up in a spectacular black dress.
Shantel Jackson may be best known as the longtime girlfriend of the "Dilemma" rapper, Cornell "Nelly" Haynes Jr., but the model is successful in her own right and just as ambitious as she is beautiful.
The 36-year-old celebrated the start of the new year by sharing her resolutions with her Instagram followers while being completely glamourous in an eye-catching black dress.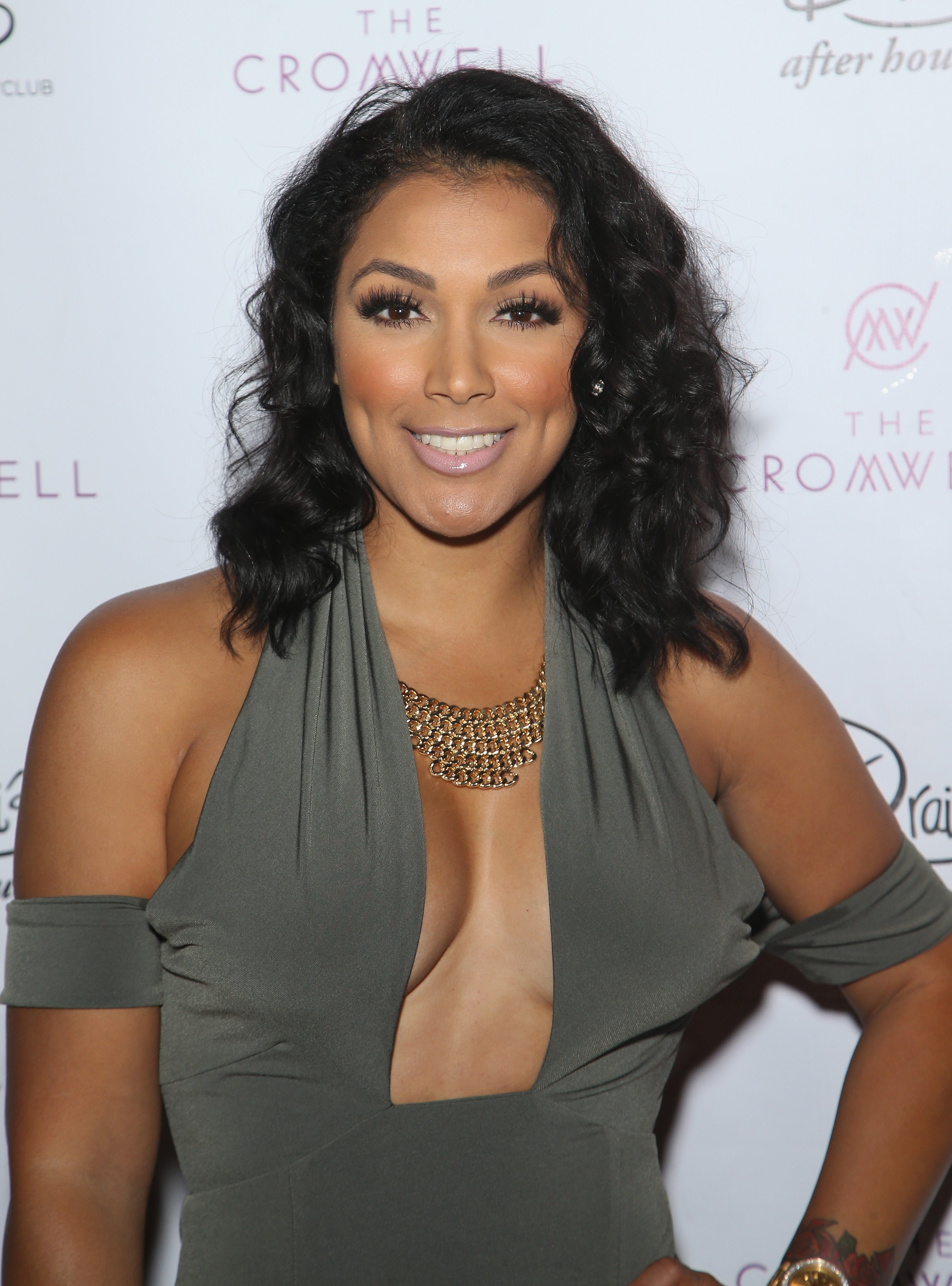 Jackson's post featured her looking regal as she posed seated on a dark turquoise chair. Her beauty radiated as her middle-parted hair revealed a flawless face with bold red lipstick. She captioned:
"First Monday of the New Year. What's some new goals you guys have set? A few of Mine..... Getting into acting, adding sizes colors, and styles to @shoegummi."
THE FABULOUS DRESS
Jackson made her candid declaration while dressed in a black figure-hugging velvet dress with long sleeves, broad shoulder pads, and cutout details that teased her cleavage and flat abs.
To add more allure to the show-stopping dress, she accessorized with silver dangling earrings and a tiny black handbag with shiny bow detail from Mach and Mach.
As any model would, Jackson shared more photos of herself, now standing in the long dress that accentuated her hourglass figure as she posed in front of a multicolored piano.
The power couple has not yet signed on the dotted line despite the model publicly revealing her desire for marriage and children.
Fans were left in awe and expressed their sentiments in the comments section. One fan said Jackson belonged on the red carpet while several others likened her look to Morticia Addams, the fictional matriarch from "The Addams Family" series.
GOALS AND AMBITIONS
Clearly, Jackson is super focused on her career and has already made her plans for the future public. Her passion for fashion and acting has been realized in the number of ventures under her belt.
"The Platinum Life" star owns a fashion accessory retail business named Fanci Goods and Shoe Gummi, a footwear orthotics line inspired by her love of high heels.
FUTURE PLANS WITH NELLY
Jackson has been dating the "Country Grammar" rapper Nelly since 2014, yet the power couple has not yet signed on the dotted line despite the model publicly revealing her desire for marriage and children.
While Nelly is completely enamored with Jackson and appreciates their deep friendship, he has admitted that they are working towards a happily ever after, although there was no definitive timeline.