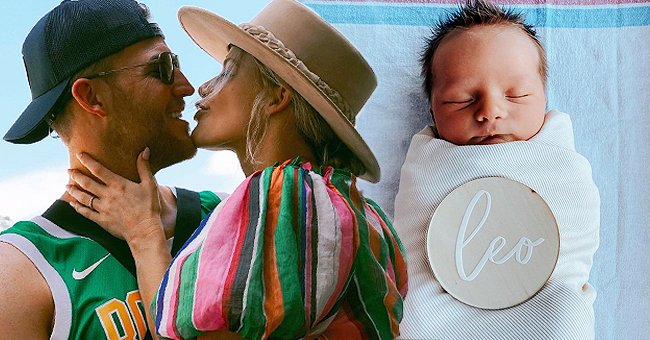 instagram.com/witneycarson
DWTS Pro Witney Carson Shares First Close-up Photo of Her Newborn Son as She Reveals His Name
In the middle of 2020, professional dancer Witney Carson revealed that she was expecting her first child in early 2021. She recently shared a cute close-up image of the little boy and revealed his name.
Last July, Witney Carson, 27, announced that she and her husband Carson McAllister were expecting their first child together. Over the weekend, she shared her final baby bump mirror selfie on Instagram.
At the time, the "Dancing with the Stars" (DWTS) professional dancer was 39 weeks pregnant. In the caption of her post, she jokingly asked her fans how one could induce labor since she'd gotten so big.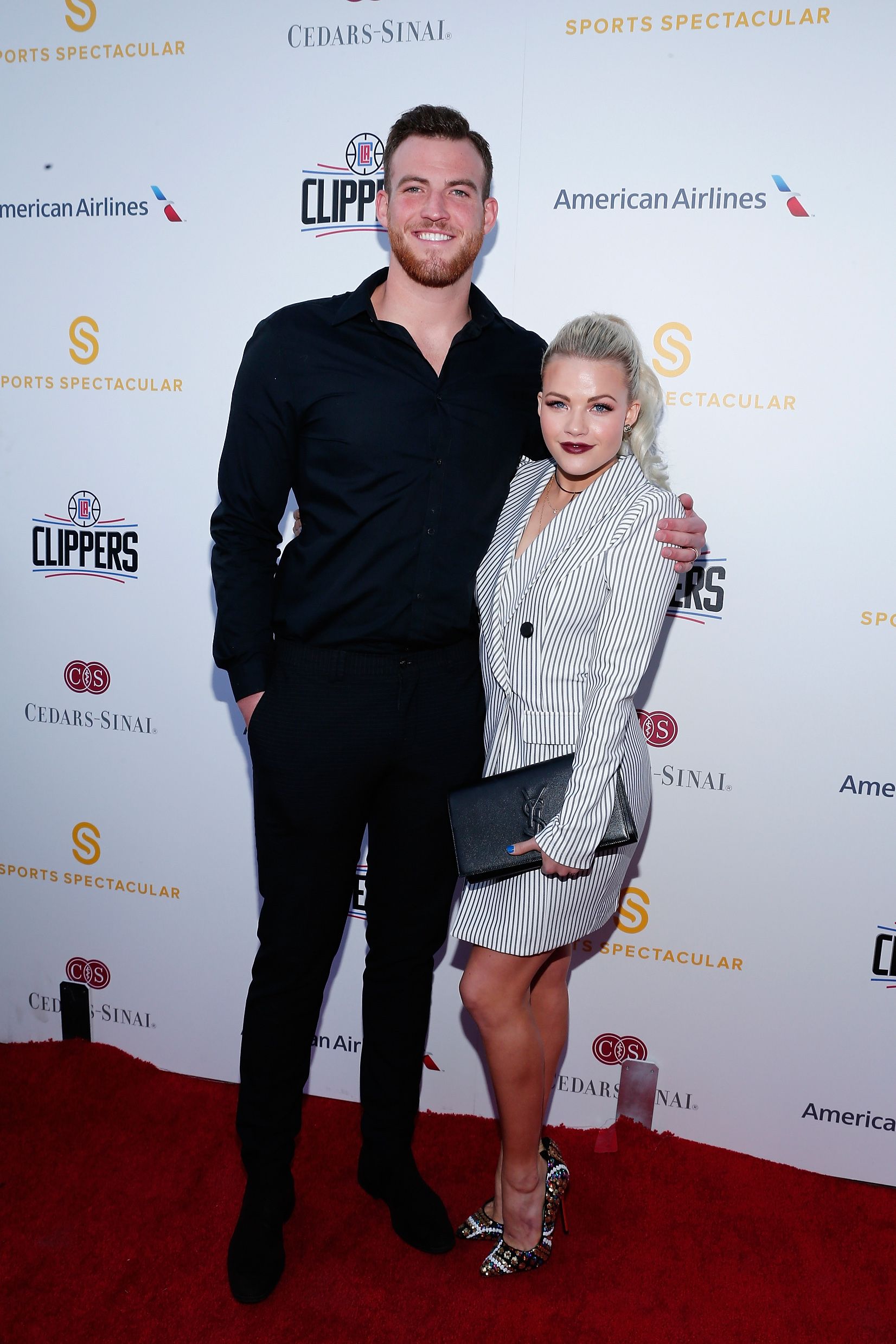 Carson McAllister and Witney Carson at the Cedars-Sinai Sports Spectacular on March 25, 2016, in Los Angeles, California | Photo: Rich Polk/Getty Images
Hours before she gave birth, the star shared another image of her bump. She was photographed while sitting on her hospital bed and in the caption, she encouraged her son to come.
Then on Sunday night, she took to her Instagram Story to reveal that the contractions she was experiencing were nothing short of hell. She did, however, admit that the epidural was helping her a lot.
Making sure to keep her fans in the loop, Carson took to her Instagram account again on Monday to announce that her child had arrived safely. She revealed that it took a 24-hour labor and a C-section to birth the boy.
The professional dancer shared that she and the child were both well and healthy. She confessed that she and her husband were soaking up the moment and enjoying the time they had with their son.
The post included a black-and-white image of Carson's hand holding the newborn's tiny one while her husband held hers. On Wednesday, the star gave her fans a much closer look at her newborn baby boy.
She uploaded a close-up image of the little boy sleeping in a cot while swaddled in a blanket. On top of him, the newborn had a circular sign with the word "Leo" on it and in the caption, his mother explained the name.
Carson revealed that the boy's full name was Kevin Leo McAllister. She shared that the child was named after his grandfather and that he was born on January 3, 2021, weighing 7lbs. 2oz. and 21 inches long, adding:
"My little Leo, I love you more than words can express."

A fan comments on Witney Carson's post revealing her son's name on January 6, 2021 | Photo: Instagram/witneycarson
The professional dancer described the child as her most precious gift and shared how her life had forever been changed by the child's spirit. She concluded her post by welcoming him into the world.
Last November, Carson got to celebrate her pregnancy by hosting a baby shower.
One fan responded to the post by noting how much she loved the newborn child's name. The follower continued their comment by jokingly warning the DWTS personality saying:
"Don't leave him home alone."
A day before she uploaded a photo of her baby boy, the dancer shared a video montage. The clip showed the very first twenty-four hours she and her husband spent with little Leo.
Last November, Carson got to celebrate her pregnancy by hosting a baby shower. The ballroom dancer had the event in Utah with close family and friends while keeping safe against COVID-19.
Please fill in your e-mail so we can share with you our top stories!