Kyla Pratt Posts a Photo with Her Daughters in Matching Braids — Check Out Their Resemblance
Actress Kyla Pratt delighted the internet with a brand new photo of herself with her beautiful daughters, Liyah and Lyric Kilpatrick, and they all look so similar!
"Love & Basketball" star Kyla Pratt rarely shares photos of her children. This time, she marked the start of a new decade with one such snap, and the internet is delighted. 
Taking to Instagram, Pratt shared a photo of herself posing with her daughters, Liyah, and Lyric Kilpatrick. The stunning trio squatted in the middle of a road to pose away.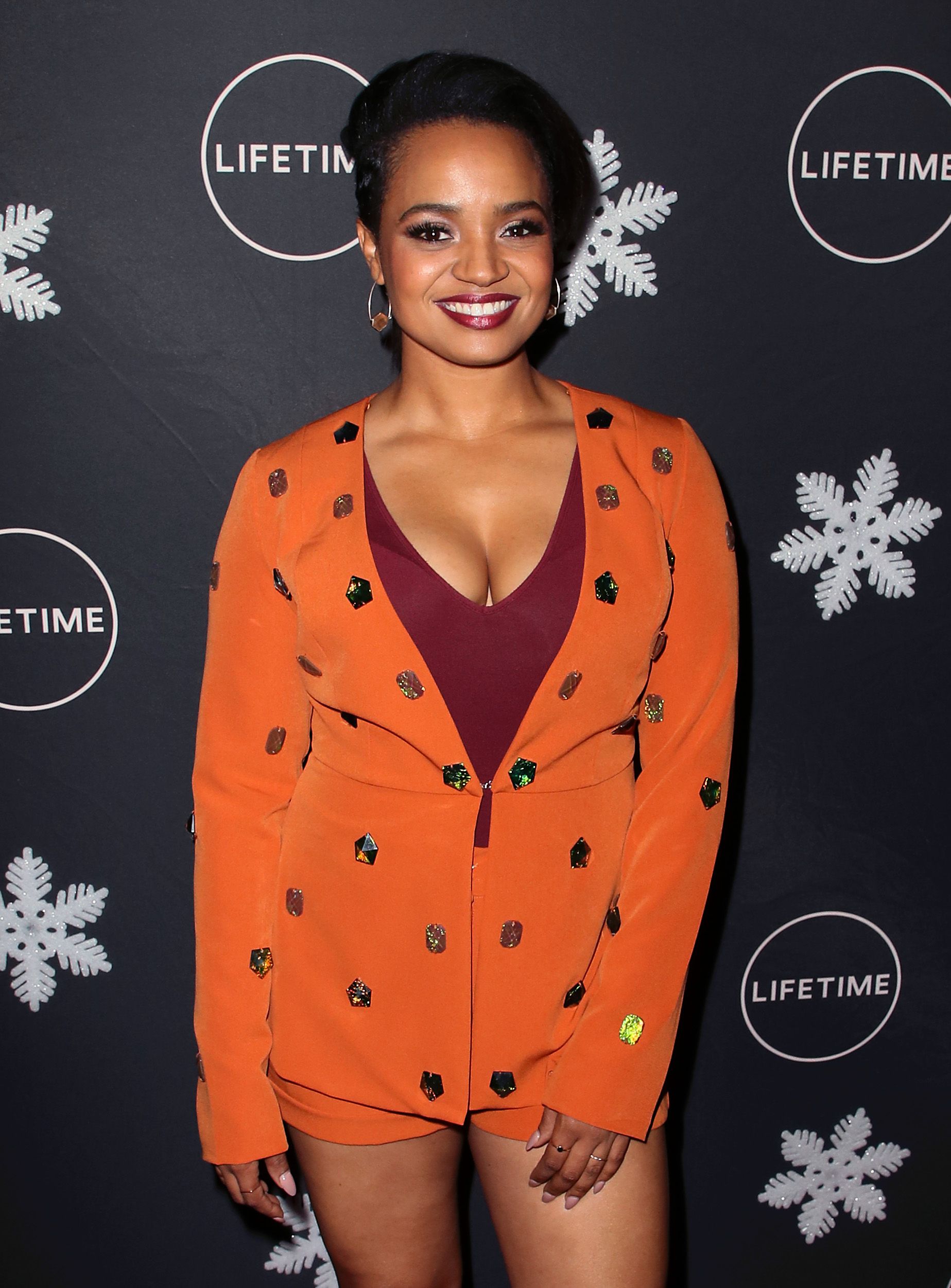 The 34-year-old mama looked as lively as always in a printed mauve tee and pair of black sneakers. Her long braids were swept on the left, revealing her clipped hair on the right. 
The actress wore a printed blue bandana around her neck. On her right, Lyric rested her elbow on her thigh and extended another hand to show a peace sign. 
Liyah, too, gave a similar pose. Besides their sunny smiles, what fans loved the most is how similar they all look. From their long braids to their glowing skin, the girls have inherited their mother's beauty. 
Pratt shares her girls with her longtime partner, Danny "KP" Kilpatrick.
And the best thing is, the little ones embrace it. Last year, Lyric even channeled her mom's iconic character, Penny Proud, from "The Proud Family." The result was downright awesome. 
Liyah looked like her mother's twin in the maroon skirt and white shirt paired with a hot pink jacket and cute black shoes. She also had a fake mole on her cheek. 
Pratt shares her girls with her longtime partner, Danny "KP" Kilpatrick. The duo has been keeping their romance alive for over a decade now. In fact, they have been engaged since 2011. 
With no wedding on the horizon, Pratt once shared she and her man are happy with things the way they are now. She once shared how she does not want to get married to get a divorce.
Pratt and Kilpatrick met through his cousin. It was not love at first sight for them, and the thing that brought them together was alcohol. Apparently, Kilpatrick and his pals were making fun of a friend who could not drink. 
Pratt chimed in and sassily asked if Kilpatrick could handle his drink. He took it as a challenge and downed the drink. They did not hit it off right away, but it all happened eventually.