Woman Kicked Son Out of Her House After He Cancelled Her Job Interview
A single mother who sacrificed everything for her son is devastated when she discovers he sabotaged her opportunity to interview for her dream job.
Our story of the day concerns a woman who kicked her 20-year-old son out of the house after she discovered he had canceled a job interview with her dream company behind her back.
The woman paid the tuition for her son, Chris, an engineering student attending a university in a nearby city, but the young man moved back home after he found himself unable to pay for his room and board.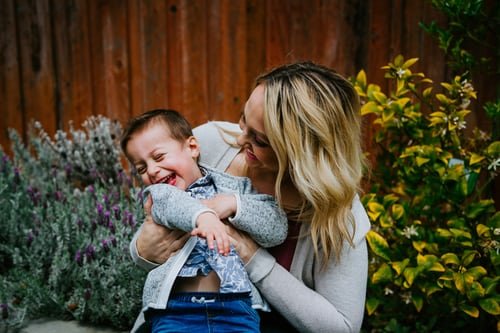 THE PLAN
The woman who had worked very hard to raise her son without any help and support from anyone including her family, had managed to buy her own home while holding down three jobs.
It was this home that became the center of Chris's plans for his own future. He asked his mother to sell the house, move to the city, and find a job there so that he could live rent-free.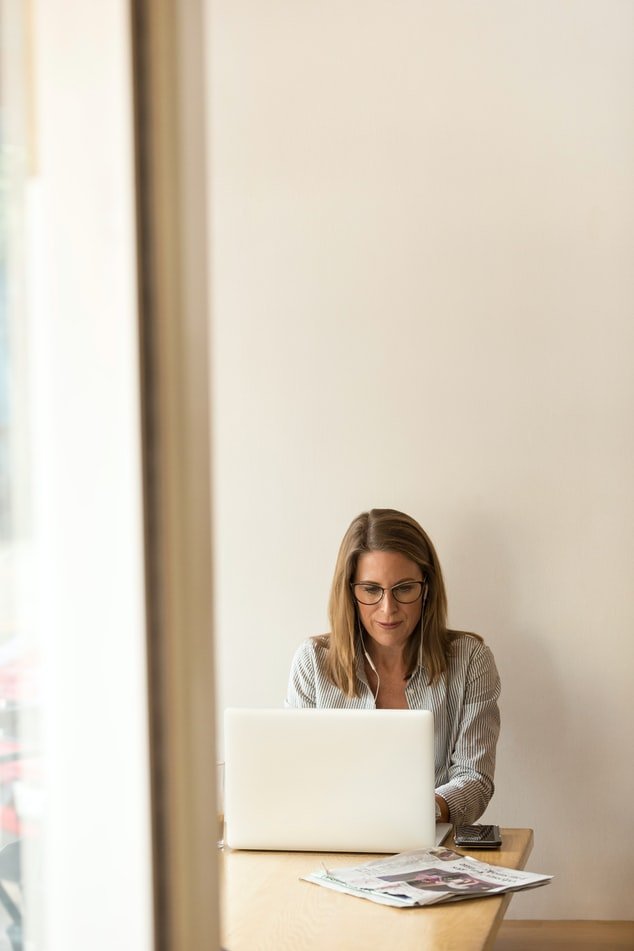 DENIAL
The woman refused to entertain her son's plan to turn her life upside down and explained that she didn't want to move away from the town she grew up in and where all her friends lived.
She pointed out that the city was much more expensive, and that her home was important to her because it represented an achievement conquered with years of hard work and sacrifice.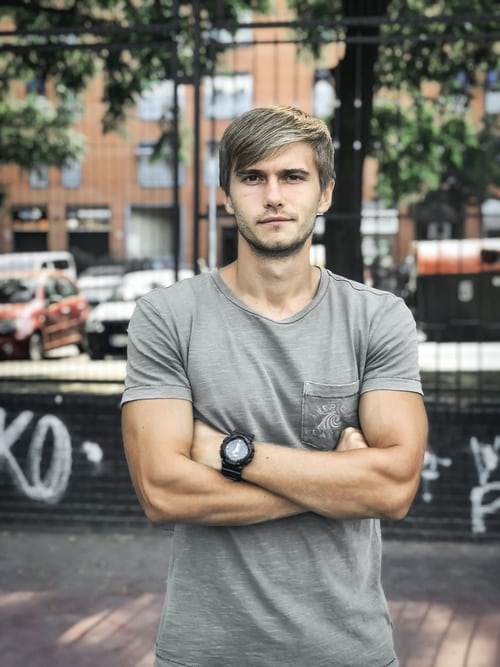 BACKLASH
Chris was angered by his mother's refusal and argued bitterly with her. The woman calmly continued to resist the pressure he placed on her to sell her house and told him she was on the verge of getting her dream job.
That night, Chris asked the woman if he could use her computer to access his university's website. He told her he needed to check on some details concerning the new semester and his mother granted him access.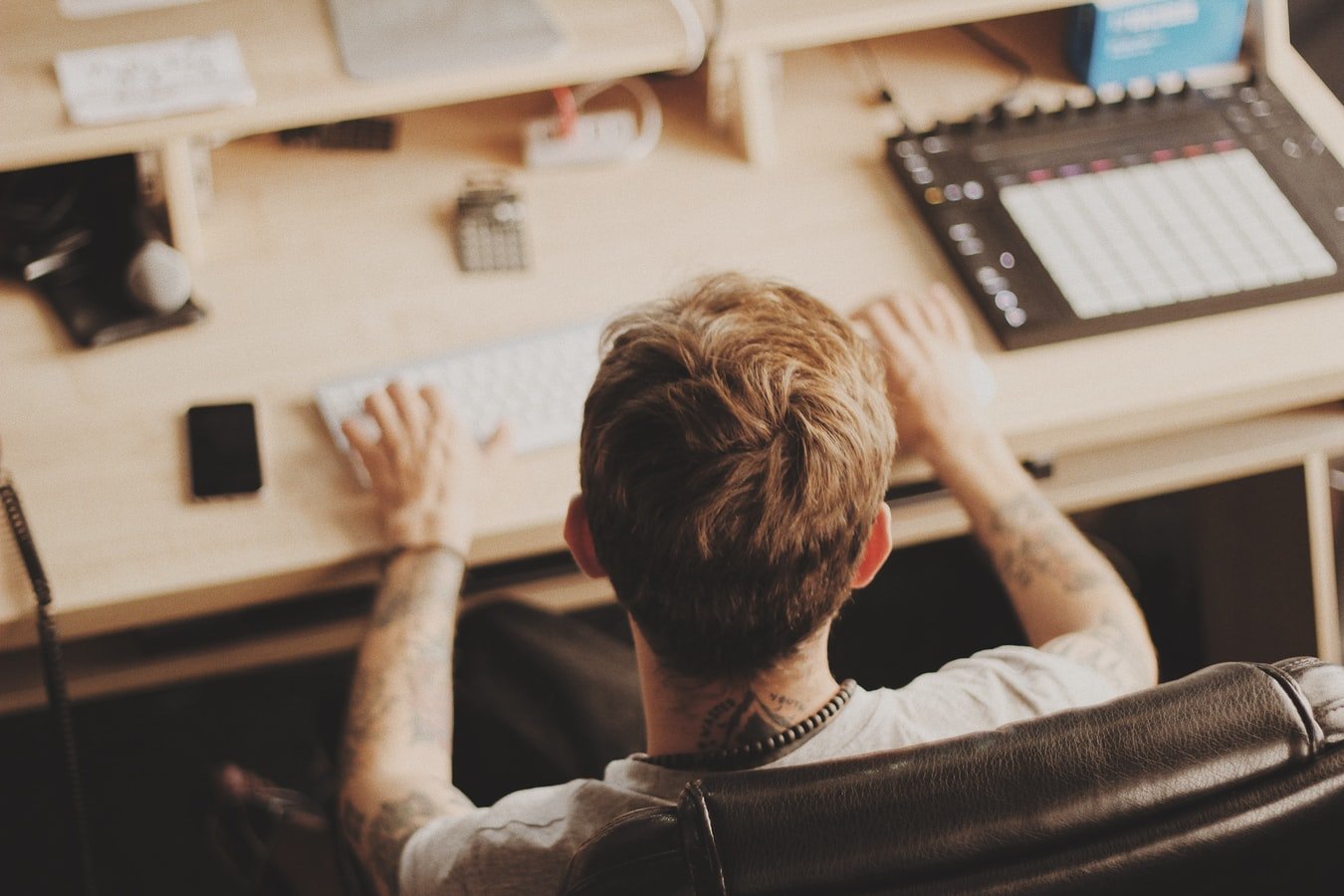 BETRAYAL
The woman later discovered someone had contacted the company and canceled the interview without her knowledge, effectively destroying her chances. The woman wrote: 
"I confronted Chris about it. First, he denied it then he said that the company wasn't what I deserved anyway and I can find a better position when we move to the city."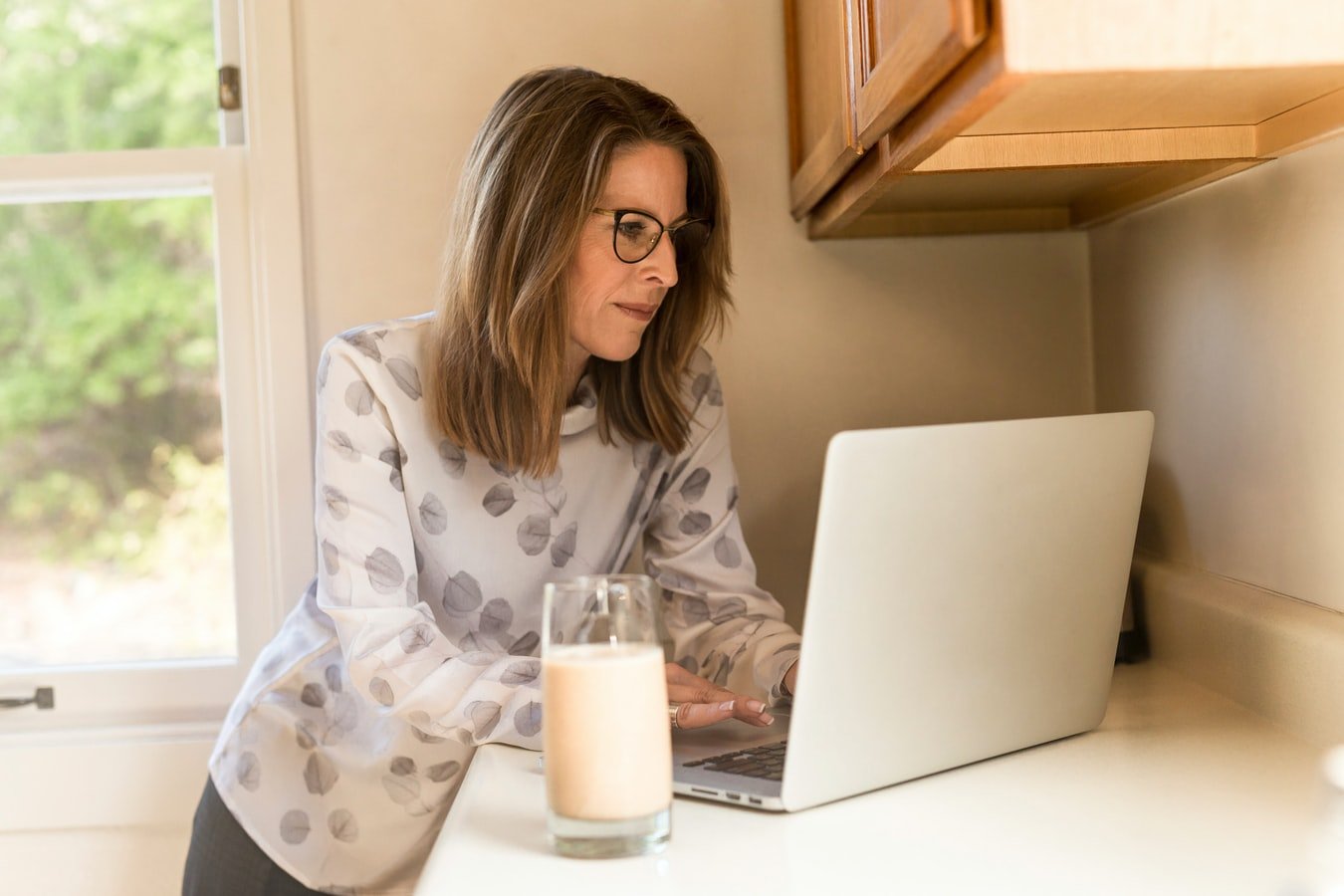 THE SALE
The young man told the woman she could find a better job in the city, and to her disgust, continued to pressure her to move, going so far as to actually set a sale with a potential buyer.
Angered, the woman refused to even consider the offer on the house and told her son to get a job. Chris was enraged and accused his mother of being selfish, whereupon the woman threw him out.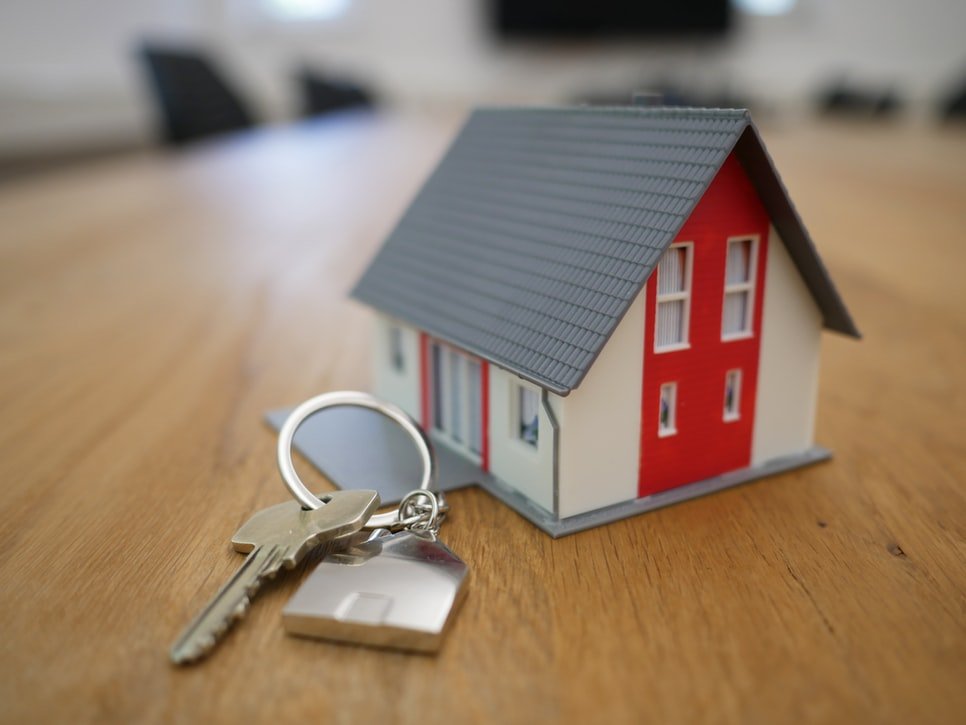 INTERFERENCE
At this stage, the woman's childless sister who had always doted on Chris contacted her and tried to convince her to call him and ask him to come back home.
The woman is now torn between her natural worry for her son and the feeling that she is right to stand up for herself and not let Chris bully her into giving up her home or her life.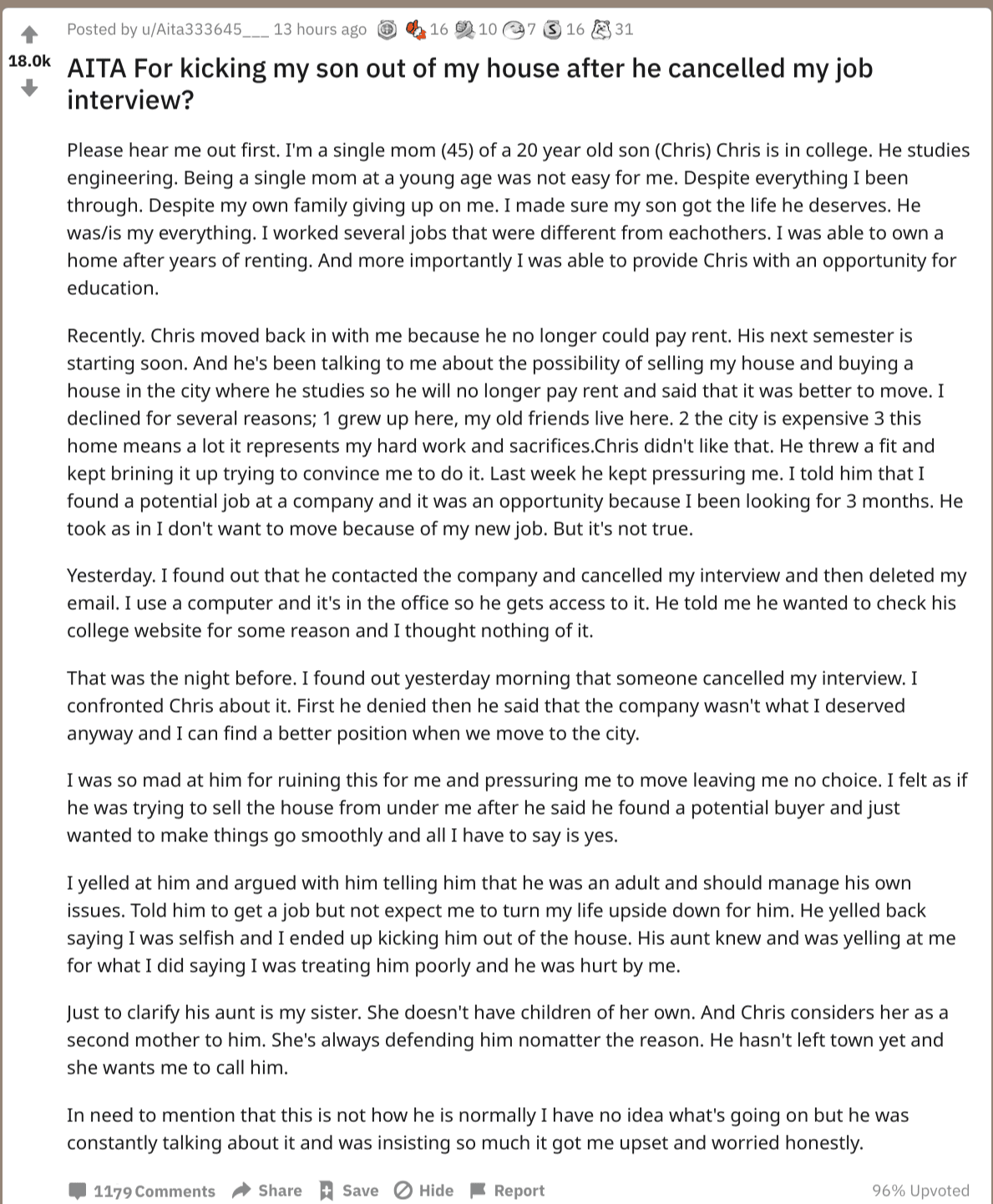 REACTION
The woman's story garnered thousands of reactions from readers who were overwhelmingly on her side. The consensus was that if her son was so dishonest as to cancel a job interview behind her back, he was undeserving of her trust.
The general suggestion was for the woman to keep her home, and tell her son to get a student loan to support himself, or move in with the interfering aunt and sell her house to finance his life.