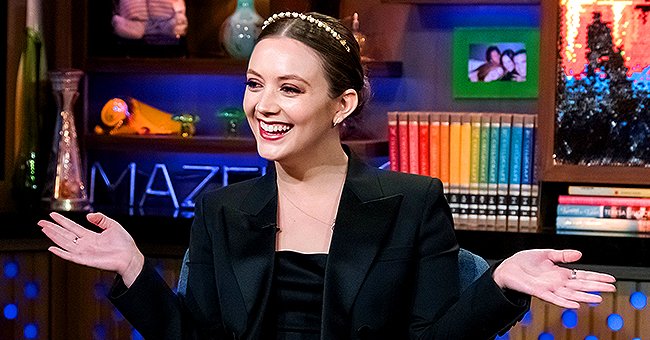 Getty Images
Here's What 'American Horror Story' Star Billie Lourd Revealed about Her Secret Pregnancy
Billie Lourd shared facts about her pregnancy and revealed details about when her firstborn was conceived. We have the scoop on how she stunned her fans when she first introduced her son.
"American Horror Story" actress Billie Lourd revealed that her son is not a quarantine baby. Talking to SiriusXM's Bruce Bozzi on Radio Andy, Lourd cleared out the misconception regarding her baby boy.
On the 1-minute audio interview, Bozzi starts by complimenting the now-mother-of-one and said that her skin is glowing. "I think your skin's glowing for a couple of reasons, and I think the big reason that happened, now is public, as you had the most beautiful baby boy during COVID."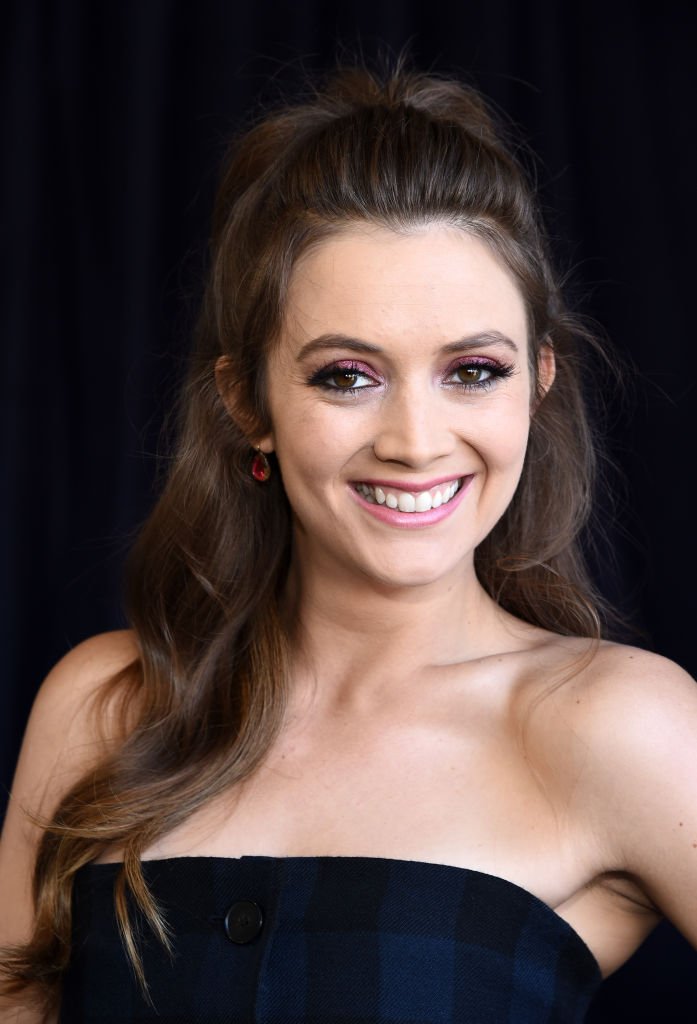 Billie Lourd attends the 2020 Film Independent Spirit Awards on February 08, 2020 in Santa Monica, California | Photo: Getty Images
Bozzi continued to say, "Tell us about it because you knew you were pregnant prior to the shutdown." Lourd jumped in and politely
corrected
him by saying that her son is technically not a quarantine baby:
"I want to make that known because a lot of people are having trendy quarantine babies and Kingston was conceived before quarantine so he's technically just a Caribbean baby."
The 28-year-old shared that she did not know it was happening and that for her, it turned out to be kind of a blessing in disguise. The experience allowed her to embrace it however she wanted and freely so.
The reason is that she got to keep it to herself and that only her family knew about it, and nobody else did. Lourd disclosed that everyone else was surprised when she first posted a picture of her son's little feet.
"It got to be just something that I shared with the people I love the most which is so incredible and made my pregnancy so magical," she said. Lourd told Bozzi that the experience was wonderful, which for her, was unexpected and that she loves being pregnant:
"It turned out to be the greatest experience, I got to just eat great food, hang out with the people I love, do Legos all the time, and took a hypnobirthing class."
Given her awesome pregnancy experience, it was revealed that the "Scream Queens" star has actually always wanted to be a mom since she was just two years old. As she detailed her secret pregnancy, she also shared how life is like being a first-time mother.
According to Entertainment Tonight, Lourd says that being a mom is even better than she imagined. The "Booksmart" star admitted that she would tell people how many kids she wanted when she was just three years old.
At the time, she would say she wanted four kids, but now that has completely changed. Lourd shared that while in her twenties, she only wanted one child at 28, and it eventually manifested.
After revealing that Kingston is not a quarantine baby, she also disclosed her top three favorite books written by her late mother, Carrie Fisher. Lourd mentioned – Surrender the Pink, Postcards from the Edge, and Delusions from Grandma.
Sadly, her mom could not be here to witness her only daughter being a mother to her grandson. According to the Daily Mail, Fisher died in 2016 at 60 from sleep apnea/drugs.
On December 27, Lourd and her mother's friend, Mark Hamill, remembered Fisher on the anniversary of her death. The "Bright Lights" star reportedly took to Instagram to honor her late mom on the fourth anniversary of the Hollywood icon and "Star Wars" legend's death.
Fisher's "Star Wars" co-star also took to the platform to pay tribute. Hamill posted a screengrab of "Star Wars" end credits that read 'In Loving Memory of our Princess Carrie Fisher,' with the caption 'AlwaysWithUs.'
Please fill in your e-mail so we can share with you our top stories!