'OutDaughtered' Star Danielle Busby Gives Update after Undergoing Tests for a Mystery Illness
Danielle Busby, popularly known for appearing in the hit TLC reality show "OutDaughtered," has opened up about her mysterious illness. In a recent Instagram post, she revealed that she had no clear answer after a series of tests. 
Though Danielle Busby has a lot to be grateful for concerning her health, there is still a little cloud of uncertainty hovering over her. She opened up about it in a recent Instagram post where she gave her fans an update on her mystery illness. 
She started by expressing her gratitude for all the prayers she got from her fans and loved ones during the sensitive time. She then explained that when she went for her tests on Monday, she was sure she would be coming out having to have surgery.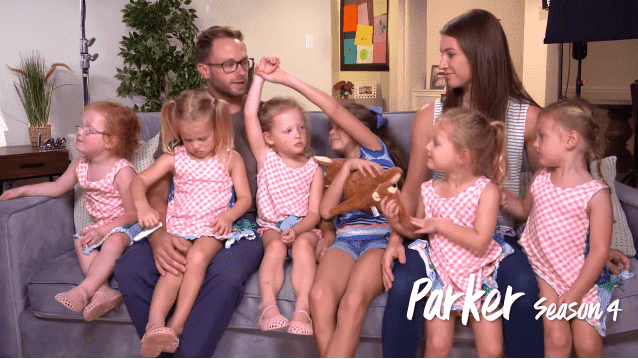 However, her prayers were answered, and that was not the case. The mother of six went on to say that though it was the outcome she was praying for, it did not mean she was at the end of her current struggles. 
The 37-year-old added that more tests led to seeing more doctors and still no clear answer to what was going on with her body. She then buttressed that she was on the window of uncertainty and only felt comfortable sharing as much as she had. 
The lengthy message was concluded when Danielle told her fans that she would continue to give updates as more things start to unfold. Signing off, she once again thanked them for all their prayers. 
The message was accompanied by a photo of the television star in the hospital during one of her check-ups. She was sitting on a bed, fully clad in a grey jacket, blue jeans, and black boots. 
Several fans were startled by this revelation, and it only got worse when the couple kept giving cryptic updates 
The post comes a few days after her husband Adam Busby reached out to fans via his Instagram for support and positivity as she was hospitalized and undergoing a series of tests. 
The star also posted a photo of his wife lying in a hospital bed and explained that she was about to undergo her most invasive test so far. He added that he was praying it would yield answers and a clear direction for the doctors. 
Like Danielle, the 38-year-old told his fans that they were only comfortable with sharing little bits of information. He implored them to refrain from any speculation and added that they would share more updates once his wife was better suited. 
It goes without notice that several fans have become tired of being left in the dark. The Busbys, who are the proud parents of six daughters, started keeping them on their toes when they revealed late last year that they were in the middle of hospital runs. 
Adam posted a photo of Danielle on a hospital bed and opened up about how quickly things could change. Several fans were startled by this revelation, and it only got worse when the couple kept giving cryptic updates about her condition along the line. 
Though it seemed like the Busbys were also confused about what was going on, fans soon speculated that it was an attention-seeking intent. 
Now weeks have gone by, and no solid information has been given. With their silence being a little scary, one can only hope all is well with the famous couple.