Cardi B Puts Her Hourglass Figure on Display as She Shows off a Leather Top with Matching Pants
Singer Cardi B broke the internet yet again when she posted a picture of herself in a leather top and matching pants while showing off her skin and hourglass figure.
"WAP" singer Cardi B knows how to keep the media buzzing around her. She recently posted a picture of her hourglass figure clothed in a leather top and matching pants.
In the Instagram post, Cardi B dazzled her fans by posing in a pink and black leather outfit that showed off her trim stomach and some parts of her bust.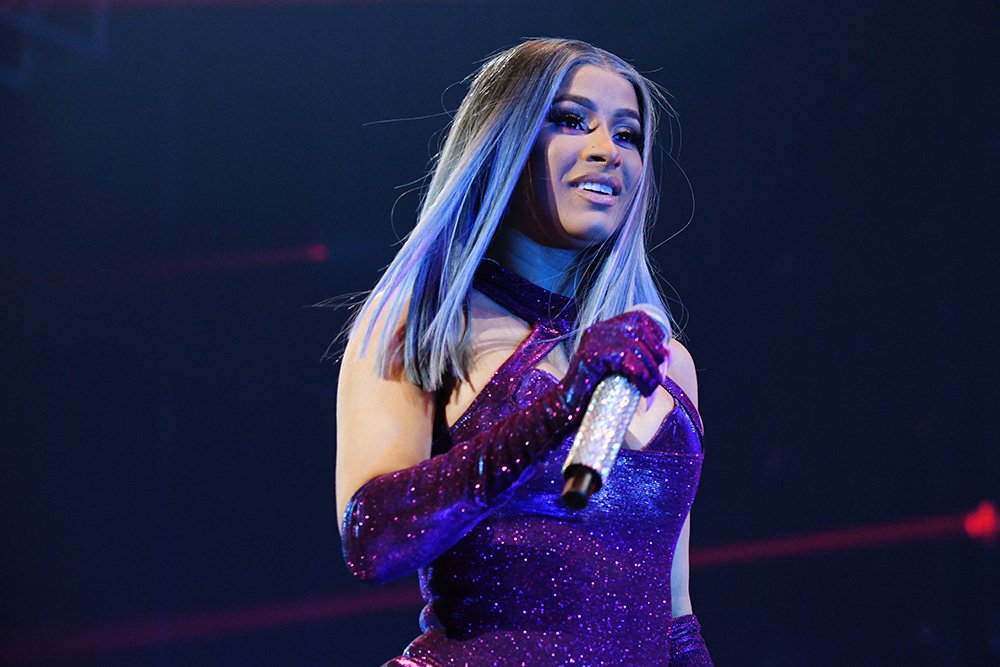 Standing at the top of a staircase, Cardi B stood with her legs akimbo. One hand was in her hair while the other held a Louis Vuitton bag that matched the entire look.
Complementing her ensemble was Cardi B's gold hand bracelet and huge hoop earrings. Her face was heavily made up and her voluminous hair fell to her shoulders. The post had the caption: "Bardi."
Seeing the taunting look, it is no surprise that the rapper's fans and lovers had a lot to say about her outfit and her fierce pose.
One particularly impressed fan expressed that Cardi B looked beautiful, while another admitted that the rapper knew exactly what suited her physique.
She and Kulture's father, Offset, have had their fair share of marriage problems. 
"Love your outfit. Thank you for all you do.❤️❤️❤️" one of her fans commented. Someone added that the outfit was marvelous and was wondering where Cardi B was going looking like that.
As with most of Cardi B's posts, there were lots of comments. Some fans used the heart and fire emoji to convey their message, while some used the red heart emoji. Someone said:
"This one right, BIG DRIP!!! You got a style on you, I must say!!!❤❤."
Over the years, Cardi B has been known for her high fashion sense and style. As far back as 2016, her dress sense and style have always raised eyes and turned heads.
Recently, the mother of one came under fire from the public when she revealed that she does not allow her daughter to listen to her songs.
While people's reaction to her choice has been mixed, most wanted to know why she was making music her daughter, Kulture, could not listen to.
Speaking of her daughter, Cardi B expressed that the two-year-old had quite a personality and lots of sass. She wants to raise Kulture to appreciate the privileges she has and not look down on others.
Although she and Kulture's father, Offset, have had their fair share of marriage problems with Cardi B filing for divorce at some point, the two are back together and are raising their daughter.