See These Marvelous Celebrity Maternity Photo Shoots from the Bella Twins, Nicki Minaj & More
When hip female Hollywood stars, music stars, and models embark on their motherhood journeys, all eyes focus on them and they are generous enough to share these precious moments with their fans on social media.
In the era of social media and reality television, celebrities themselves open the doors of their homes and their private lives to their fans as another way to be present and to have a platform on which to capitalize on their fame.
One of the most popular moments in any star life (as well as in anybody's life) is when they get to conceive and welcome another being into their families, and pregnant celebrities usually flaunt their beautiful bellies on their profiles.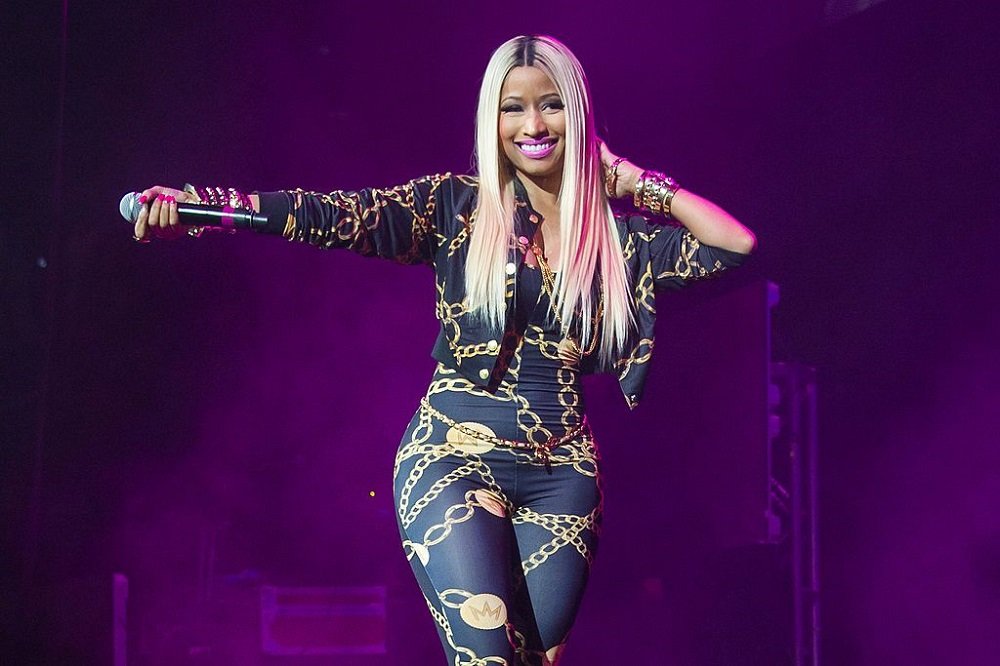 BRIE BELLA
37-year-old TV personality and former wrestler Brie Bella welcomed Buddy Desert Danielson, the second child she shares with her husband of six years, 39-year-old professional wrestler Daniel Bryan.
Going through most of her pregnancy during the COVID-19 pandemic, Bella had a lot of time to reflect on the shape of things to come, and she shared that being connected to nature made her feel at peace to welcome another life into this world.
NIKKI BELLA
37-year-old TV personality and former wrestler Nikki Bella (Brie's twin sister) fell pregnant for the first time nearly at the same time as her sister, expecting her first child with partner, 38-year-old dancer Artem Chigvintsev.
In a classic twinning moment, Nikki and Brie posed together in the nude with their late pregnant bellies, and in true reality-TV fashion, even though it wasn't planned, the two gave birth only 24 hours apart from each other in August 2020.
NICKI MINAJ
38-year-old Trinidadian-American rapper Nicky Minaj announced she was pregnant in July 2020, only three months before giving birth to her first son shared with her husband since 2019, 45-year-old Kenneth "Zoo" Petty.
Even though the child was born late in September, it was only in January 2021 when the "Anaconda" singer shared the first picture of her child on social media. She is still keeping the baby's name to herself.
EMMA ROBERTS
29-year-old actress and singer Emma Roberts, the niece of Academy Award-winning Julia Roberts, became a first-time mother in December 2020, when she welcomed her son Rhodes with 36-year-old also actor Garrett Hedlund.
The "Unfabulous" star's pregnancy wasn't without complications, and Emma opened up about her struggle with endometriosis and her decision to freeze her eggs in the cover story for Cosmopolitan while still expecting.  
ASHLEE SIMPSON
36-year-old singer-songwriter Ashlee Simpson welcomed her third child, son Ziggy Blu Rose, in October 2020, the second one shared with her second husband, Evan Ross, son of the legendary disco music singer Diana Ross.
Days before Ziggy's arrival, Simpson and her husband of six years posed for adorable black and white pictures with the "Pieces of Me" singer flaunting a beautiful baby belly as she said to be ready for her latest bundle of joy.
Before social media came to exist, the natural medium for pregnant celebrities to display their beautiful baby bellies for the world to see and admire were the covers of prestigious magazines.
58-year-old actress Demi Moore posed for one of the most iconic pregnancy pictures of all times, appearing on the cover of Vanity Fair in August 1991. 54-year-old top model Cindy Crawford followed with the cover of W Magazine in June 1999.