Tim Allen Honors 'Home Improvement' Character Wilson on an Episode of 'Last Man Standing'
This new and ninth season will be the last of the popular show. The protagonist decided to pay tribute to his dear friend and partner in a recent episode.
Actor Tim Allen decided to pay tribute to the character of Wilson, his partner during the 212 episodes that the program "Home Improvement" lasted. The character, played by actor Earl Hindman, was a neighbor of Tim Taylor, played by Allen.
During all the episodes, Wilson chatted with his neighbor, Taylor, showing only half of his face above the fence that separated their properties. Actor Hindman passed away from lung cancer at age 61 in 2003.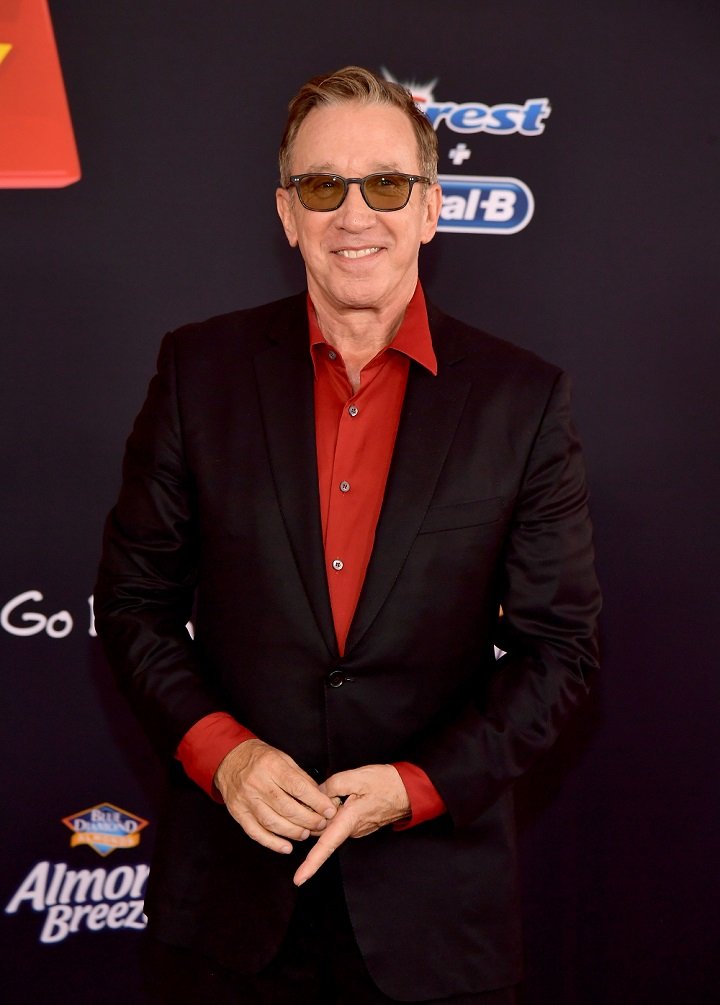 On the January 7, 2021 episode of the ninth and final season of "Last Man Standing," the protagonist, Mike Baxter (Allen) needs to hire someone to repair his garbage disposal.
During their conversation, Taylor mentions Wilson and Baxter asks: "Who is Wilson?" Taylor's response is a tribute to his friend and partner: "I shared a lot of stuff with him. I've passed away," Tim says. "I miss Wilson. I miss a lot of stuff."
I know hard to believe three egos that big fit on your screen right?
Well tonite the Toolman is back to mess with you, me and me. #LastManStanding pic.twitter.com/Om6hzgfzh4

— Tim Allen (@ofctimallen) January 8, 2021
AS ALIKE AS TWINS
In the episode, Taylor is visiting the town on business and hears that the man in need of repair at his house looks just like him. He went to go check if the resemblance was indeed uncanny. 
When the two men meet, in their conversation, they talk about Taylor's old show while he solves Baxter's problem. When the arrangement fails, Taylor appears behind a wooden door showing only half of his face, commenting that this makes it easier for him to open up, referring to Wilson.
NEWS IN THE SHOW
This episode that pays tribute to the character of Wilson and the old Allen show is not the only novelty of the alleged last season of "Last Man Standing." In the first episode, several time jumps were introduced showing the future of the Baxter family.
In the episode, Mike and his wife Vanessa were seen with his two grandchildren. Also, the middle daughter Mandy and her husband Kyle move in with them in the same house, so they have to deal with that.
Ready for the Golden Globes tonight. #GoldenGlobes pic.twitter.com/Hd9L5r37Tm

— Tim Allen (@ofctimallen) January 5, 2020
GREAT IDEA
The idea of Allen's character Taylor appearing on the current show was not an easy thing. Several characters from "Home Improvement" had already appeared on "Last Man Standing," and for this season, it was decided that it was the turn of the main character to have his own spin-off.
After resolving some legal issues and obtaining permission from the creators of "Home Improvement," the next step was to write the script and have Allen's approval of it. Easy? Not at all.
PROTECTOR OF HIS LEGACY
Today, the beloved show "Home Improvement" is a program remembered by everyone, especially those who worked on it. Allen is one of those who has most zealously protected his legacy.
That's why by writing the episode featuring his beloved character Taylor, he made sure that his character remains respected, and that his partner was given tribute. They have done it with this crossover episode for sure.