Check Out Zonnique Pullins' Never-before-Seen Photos from Her Archives after Welcoming Her Baby
Tiny Harris' daughter Zonnique Pullins is basking in maternal bliss. As she finds her way around her new role in life, the stunning mom shared some never-before-seen photos that are a pure joy to witness.
The internet could not believe how fit Zonnique Pullins looked shortly after giving birth to her daughter in the first photo her baby daddy shared of them as a family of three on December 31, 2020.
Life as a new mom has been a joy to Pullins, and she would not have it any other way. And while the internet patiently waits for a new photo of her, she served her fans with a bunch of archival content.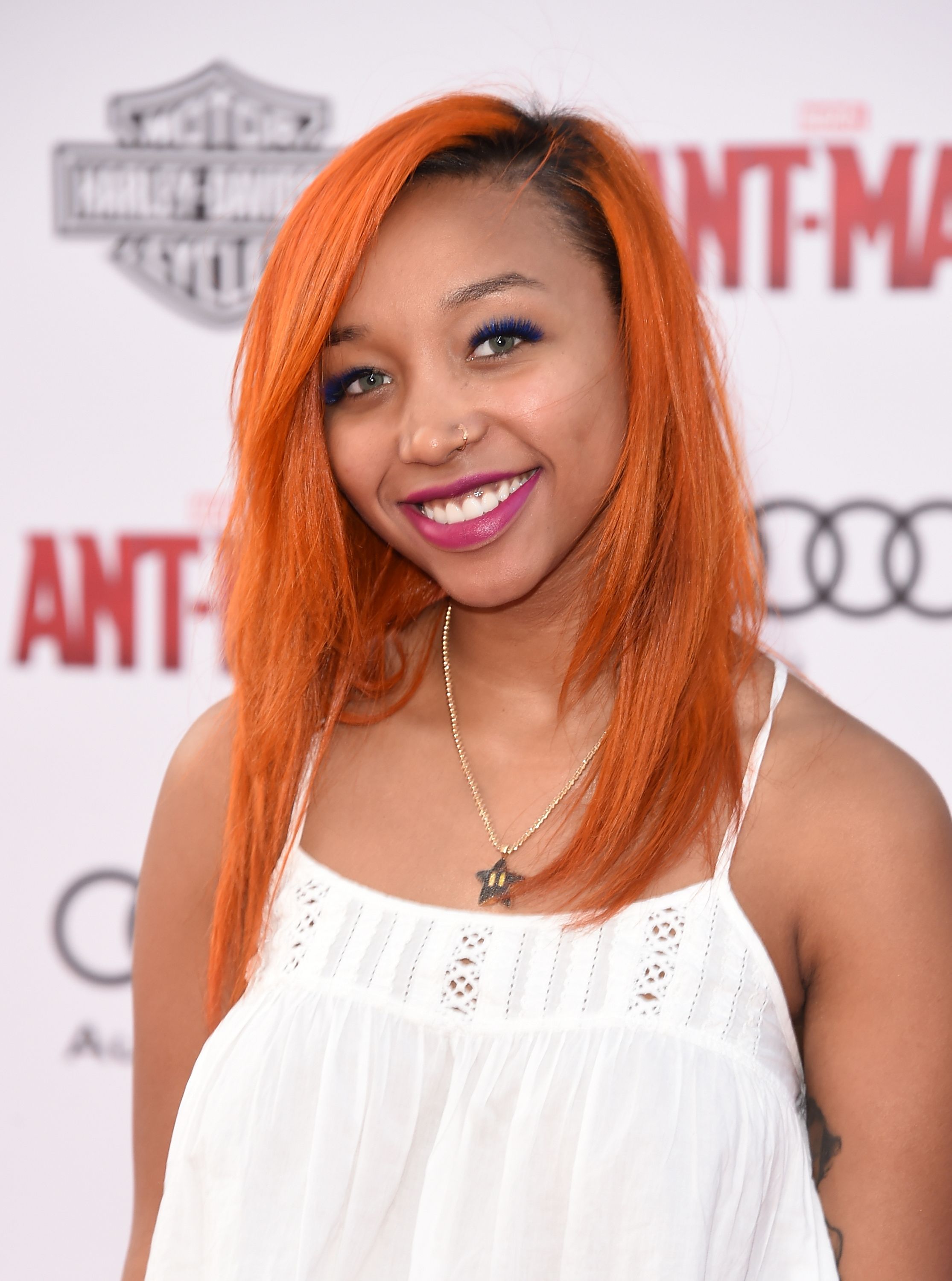 Taking to Instagram, the 24-year-old shared a series of photos featuring some of the most stunning snaps of her. The first monochrome shot saw Pullins posing sultrily in a Kimono-style dress. 
The second picture was what grabbed most of her fans' attention and left them drooling. Pullins posed against the wall in a skimpy Fendi bikini, showing off her envious curves. Her highlighted curly mane was tied in a high ponytail.
One of the snaps featured a happy Pullins posing in a ruffled nude dress while showing off her big baby bump. Two other photos saw her flaunting her pink hair in all its glory. All in all, it was a pretty awesome feed. 
Now that the little one is here, Pullins is over the moon.
Pullins and her man, Bandhunta Izzy, welcomed her baby girl on December 16, 2020, after what she admitted was a fairly easy delivery. Before her daughter's birth, she was pretty excited about having someone with who she can grow. 
In an interview with People, Pullins shared that she was excited to welcome a baby because not only would she get to raise her, but she would also have a partner. She further said:
"The lessons I'll get to teach and learn all at the same time is a really exciting feeling for me."
Now that the little one is here, Pullins is over the moon. She recently returned to her show "The Mix" on Fox Soul after a short break and shared details on how motherhood is treating her. 
Talking about her experience of delivering the baby, Pullins said it was smoother than she had expected. Even her water broke just like she wanted! So everything went well, except for one little detail. 
Apparently, the process of birthing a child was awkward for Pullins because Izzy was in the delivery room, watching her push out a baby. For someone who had not even farted in his presence, the co-host was feeling weird. 
In the end, everything went well. When she first saw the baby, she did not feel like she was the cutest, but the new mom thought she was beautiful as time went by.