Sir Rod Stewart's Wife Penny & His Kids Post Throwback Pics as They Celebrate His 76th Birthday
Sir Rod Stewart got showered with loving tributes from his wife Penny Lancaster and his children in celebration of the legendary rocker's 76th birthday.
Legendary singer Sir Rod Stewart may have suffered a trying year due to his health, but all troubles were far away as family and friends paid sweet tributes in honor of his 76th birthday on Sunday.
While Stewart shares two children with his wife of more than a decade, Penny Lancaster, the "Maggie May" singer has six other children.
HAPPY BIRTHDAY!
On behalf of "the clan," Lancaster posted an image collaged with three pictures of the big Stewart family, including one of the rocker with his two youngest sons Aiden, 8, and Alastair, 13. 
Lancaster and Stewart welcomed Alastair two years before they tied the knot. Although it was Lancaster's first child, Stewart already had six children now all grown up.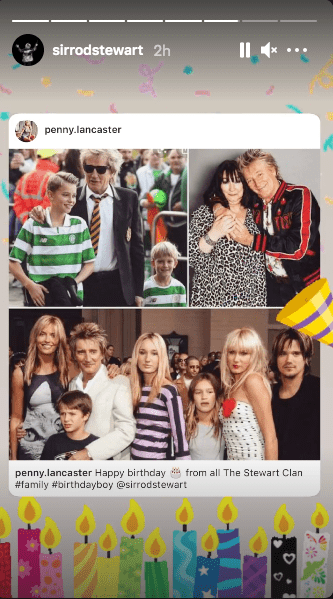 HIS OTHER SIX CHILDREN
From four different relationships, Stewart welcomed Liam, 24, Renée, 26, Ruby, 31, Sean, 38, Kimberly, 39, and Sarah, 56. Taking to social media, he shared the sweet messages sent by some of his older children.
Sean, Ruby, and Kimberly all shared throwback pictures of their dad, showing them as children spending time with "Papa Stew," showing off his unique sense of style in the process.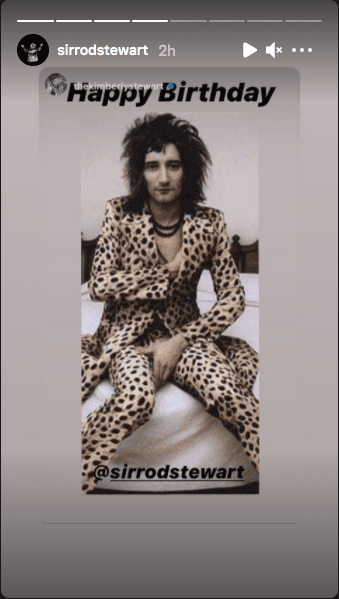 LOVING LIFE WITH LANCASTER
Although Lancaster and Stewart tied the knot in June 2007 in Italy, they first met almost a decade before in January 1999. However, their love didn't blossom right away.
Lancaster works as a professional photographer, and she received an invitation to picture Stewart while he performed at a concert. The attraction was instant, but the dating came later.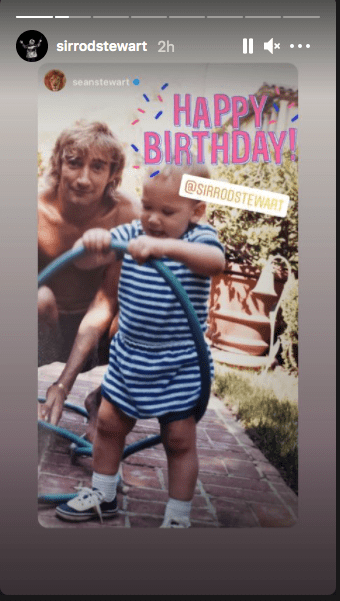 Stewart was working through a breakup, so even though he got Lancaster's number at the time, he only made the call six months later.
The rocker proposed in March 2005, months before welcoming their firstborn, Alistair, in November that year. In February 2011, Lancaster gave birth to their second son, Aiden.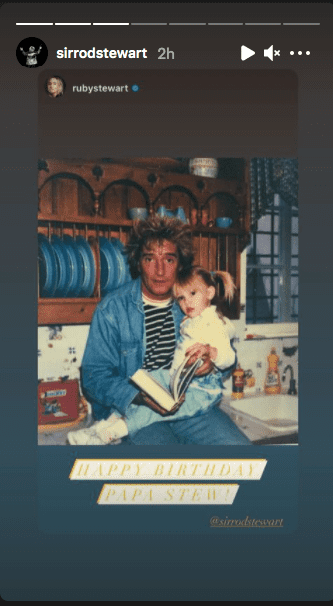 HEALTH STRUGGLES
In September 2020, Stewart revealed that he privately battled prostate cancer for three years when he broke the news at an event held for the disease. After performing a few songs, he reportedly said:
"Hi everyone, thank you so much for coming and I have to just take this moment, I owe it to everyone, I'm a survivor."
He's in our hearts, he's in our souls!

Join us in the comments below and wish a happy birthday to Sir Rod Stewart!#ForeverYoung pic.twitter.com/XuENkV9f1R

— Sir Rod Stewart (@rodstewart) January 10, 2021
A month after sharing the news, Stewart had to undergo a second surgery to fix complications that arose following his knee replacement surgery.
Since his ankle didn't align with the rest of his leg, the singer had ankle fusion surgery, which also stops complications such as inflammation and pain caused by worn-out cartilage. 
In a few months, Stewart and his beautiful wife will celebrate 14 years of married life. Last year, the couple paid sweet tributes to each other to mark the special occasion.
They went on an anniversary trip to London, and the lovebirds each raised a glass to their wonderful thirteen years gone by, and those still laying ahead.