Nick Cannon's Ex Brittany Slammed for Showing Their Son Playing with a Toy Rifle — See Reactions
There was a lot of backlash for Nick Cannon's ex Britanny Bell after she posted a video on Instagram of her oldest kid playing with a toy rifle.
Brittany Bell, who happens to be actor Nick Cannon's ex, recently received quite the backlash on Instagram after posting a video of her son playing with a toy rifle.
On Instagram, Bell shared a video of her son Golden sitting in a car seat close to a vehicle window pointing a toy gun outside as the vehicle moved.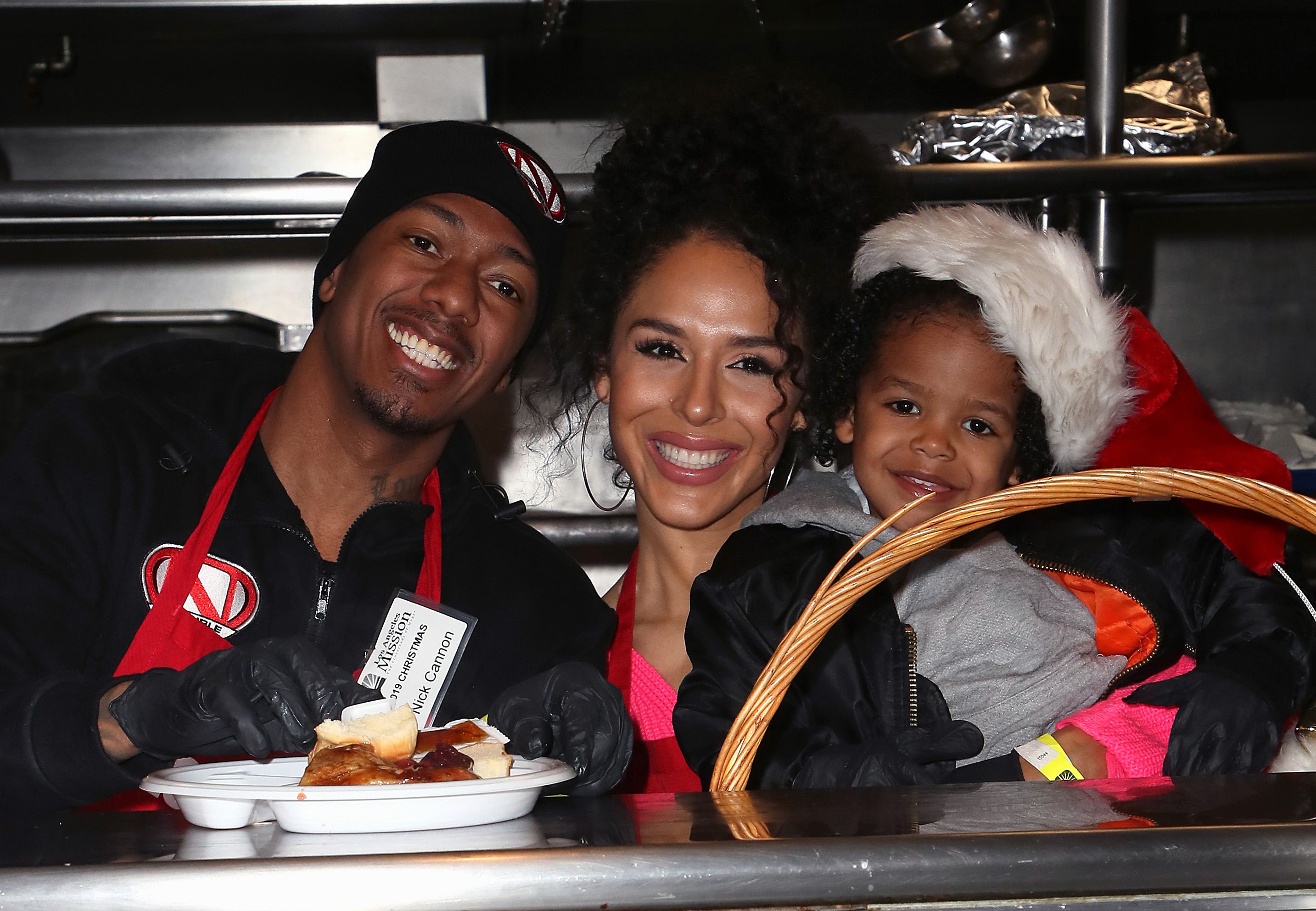 In the video that was shared, Golden randomly pressed the rifle's trigger, and the gun gave off a sound similar to that of a gun being fired. The little man looked to be excited as he was seen smiling and intrigued.
Bell, who was sitting in the front seat, turned around to record Golden playing, and he looked cute as he made exclamation sounds whenever the toy rifle made the noise. The post had had the caption:
"My child ✅? #ambitionzazaridah #livelikeGolden #fearless #protector I let him pick out a toy for being an amazing big brother and great son. He picked this.. ?."

Although some people in the comment section found the video cute, others felt it was wrong and expressed their opinions about Golden playing with a toy rifle.
Someone said that it was not good, while another person added that the act was irresponsible and plain old stupid. Another fan said that it was looking cute until it was not.
For Cannon...his kids bring out the vibrant side of him, and he enjoys spending time with them.

One fan used the opportunity to lecture Bell, stating that this act was how kids accidentally got shot at. The fan added that although it looked innocent, it was essential to teach kids from a young age the implications of things like this.
The fan concluded by mentioning that it was unsafe to allow a child to hold such a toy in public, and all it required was for someone to say the gun looked real and then shoot back. Another angry fan said:
"I don't think he should be shooting that toy riffle out of a moving car. ..Don't give some crazy an opportunity to make one of their so called mistakes."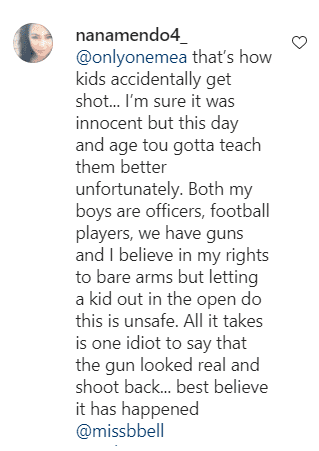 Last December, Bell and Cannon gave Golden a younger sibling. The pair welcomed their second child together, a girl. Golden was born in February 2017.
While Golden and his sister are the only children of Bell, Cannon, on the other hand, has two children,  Moroccan and Monroe, with his ex-wife, Mariah Carrey.
Cannon and Carrey were married for six years, and despite their split, they still co-parent their children, with Cannon being a huge part of their lives. For Cannon, who is a spiritual person, his kids bring out the vibrant side of him, and he enjoys spending time with them.