Halle Berry Poses for Selfie in a White T-Shirt Showing off Her New Mask — LeBron James Reacts
Famous actress Halle Berry seems to be in high spirits as she flaunted her Christmas gifts, showing fans what the special items are in an adorable Instagram photo.
On January 6, Halle Berry took to Instagram to show off the new nose mask and phone she got for Christmas. She captioned the adorable image:
"Christmas gifts to me. New phone, new mask! ?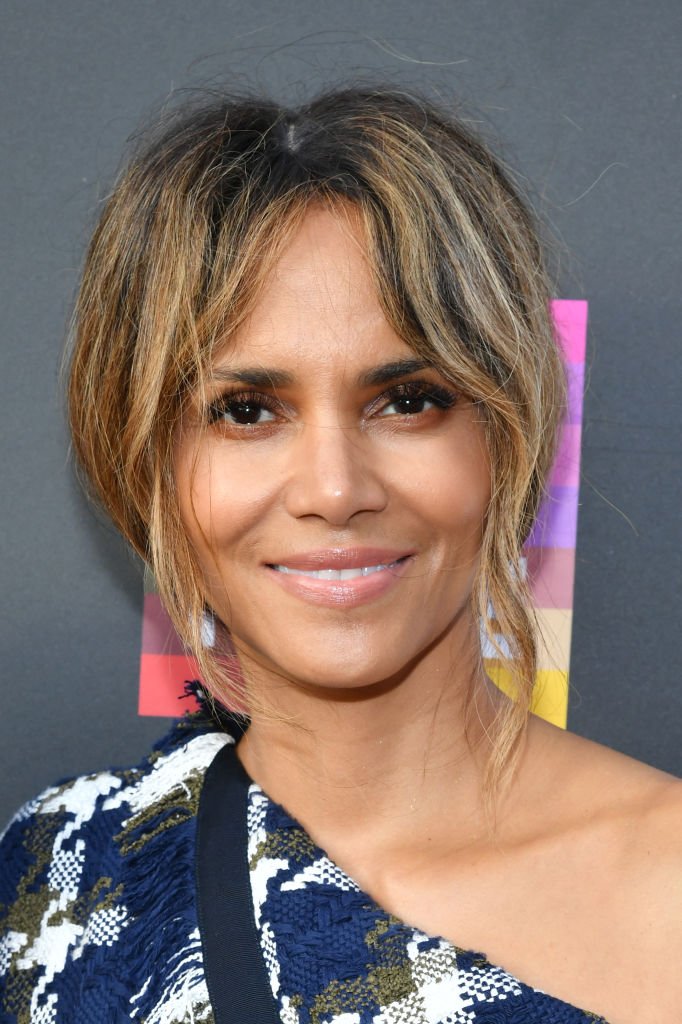 With a blurry background, the star stunned in a white top with her auburn-colored hair neatly combed. Berry stared at the mirror as she took a headshot.
Displaying the new phone (an iPhone) with its transparent designed pouch, she posed effortlessly with her mask, which had yellow designed lips.
The eccentric post, which attracted over 77k likes, also revealed Berry's well-trimmed and polished nails as she held her phone in front of the mirror.
The mother of two explained that it was a cardinal sin to date one of her best friend's exes.
With her face tilted for a better look, Berry got fans talking as they stormed the comment section with over a thousand comments, filling the star in on their thoughts on her new items.
While a particular fan said, "I need that mask! Beautiful as always❤," another follower explained that he loved the phone but wasn't a fan of masks. 
The highlight was perhaps the comment from LeBron James' Instagram handle, "King James." The NBA superstar, who appeared to be thrilled too, commented with fire emojis.
The comment stirred mixed feelings amongst fans as a particular fan tagged his wife, Savannah Brinson, under the comment, claiming that James has a huge crush on Berry.

Professional basketball player James started playing basketball at age eight at the Summit Lake Community Center before heading towards a basketball career.
The basketball star's relationships with fellow stars such as the late Kobe Bryant, Chris Bosh, Dwyane Wade and his bond with his mother, Gloria James, helped him become the great player he is today.
James is also known as the most dominant athlete on a basketball court and has made over $92million in his career. He also owns a piece of the Liverpool FC soccer team.
The successful businessman got married to his high school sweetheart, Brinson, in 2013, and they have been together ever since. 
Berry also seems to enjoy a beautiful love life, one greatly admired by fans, as she has consistently flaunted her partner, Van Hunt. She recently shared a picture rocking a T-shirt that had Van Hunt's name on it.
In September 2020, things went on a high when a source revealed that Berry had been seeing the musician for many months and already introduced Hunt to her two children.
Although the duo seems to be kicking things off, the 54-year-old star has certain principles regarding relationships during an episode on "Bad & Booshy" with her stylist and friend Lindsay Flores.
The mother of two explained that it was a cardinal sin to date one of her best friend's exes. After several failed relationships, fans are excited that Berry has found love again and are rooting for her relationship with Hunt.