Cardi B's Daughter Kulture Rocks a Trendy Blue Coat with Her Portrait Printed on the Back
Cardi B and Offset's two-year-old daughter recently melted the hearts of fans after she was captured wearing a blue coat with her face drawn across the back.
Cardi B's daughter Kulture might only be two years old, but the toddler seems to be taking fashion lessons from her famous mom already.
In a recent Instagram post shared on Kulture's personal Instagram page, the toddler was seen wearing a chic blue coat with her face and name designed on the back.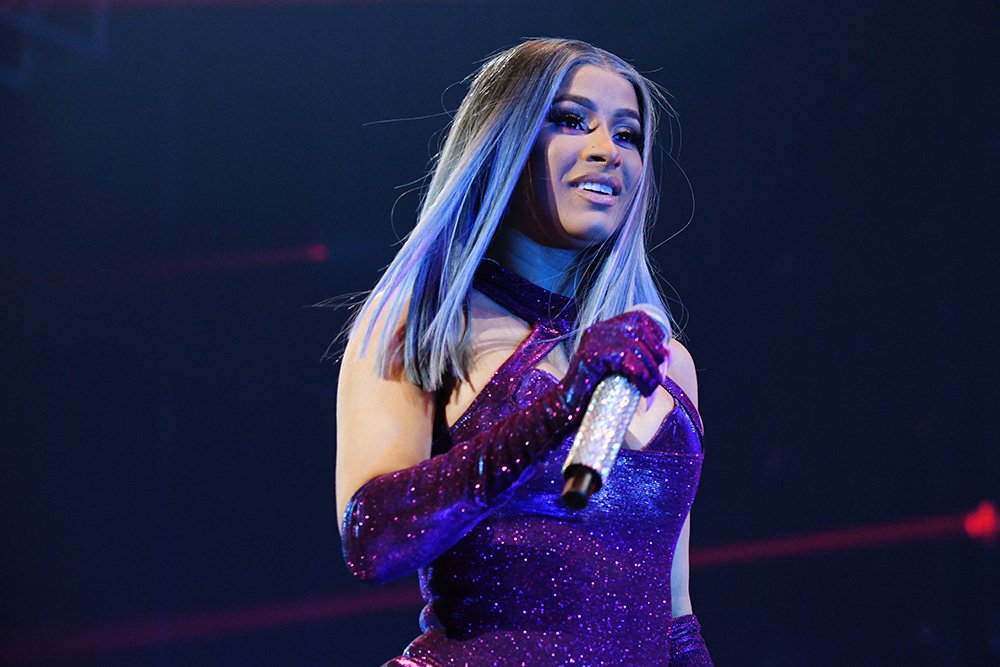 The two-year-old accessorized with a knitted blue hat, a pair of ankle-length boots, and a colorful mini bag. She also rocked two bracelets to complement her outfit.
The post saw Kulture confidently walking down a hallway while saying "bye" to someone outside of the frame. Her plan to go outside was, however, cut short after discovering that the door was locked.
The clip was accompanied by a caption joking about Kulture's reaction after finding out she could not go outside as she wanted. The caption read: "Highly Upset"
Shortly after sharing the heartwarming video, fans and followers trooped to the comments section, gushing about Kulture's adorable antics.
While some described Kulture as cute, many made jokes about the toddler's determination to go out, with others gushing about her gorgeous outfit.
Critics think the rappers go too far with the gifts they give Kulture sometimes.
The adorable clip comes only a few days after Cardi came under attack for stopping Kulture from listening to her controversial 2020 hit song "WAP."
The rapper was reportedly playing and singing along to "WAP" during a live stream video when Kulture walked into the room unannounced.
Seeing the toddler, Cardi quickly turned off the song and took a sip of her wine. Though the rapper's hilarious reaction soon became widely circulated for memes, many were quick to call her out.
According to many internet users, Cardi was a hypocrite for not allowing Kulture to hear the song, with some saying the rapper should not make songs if her daughter can't listen to them.
The mom of one, however, was quick to respond, saying her songs are for adults and not for children. The rapper added that despite being a sexual person, she is careful about how she acts around Kulture.
Cardi and her husband Offset welcomed Kulture in 2018, and ever since, the little one has been the center of attention for her parents, with the duo constantly showering their daughter with luxury items.
In celebration of Christmas, Kulture received a Dolce & Gabbana doll from her dad. The toy is believed to retail at about $1,000.
While Cardi and Offset might only be trying to give their daughter the best life, critics think the rappers go too far with the gifts they give Kulture sometimes.
Last July, Offset made headlines after gifting Kulture a Birkin bag for her second birthday, and many were quick to criticize how extravagant the gift was.
However, Cardi stepped up to the critics, explaining that if she and Offset wear designer outfits, then their daughter would wear designer outfits as well.
Some might question Cardi and Offset's style of parenting, but there is no doubt that the two would do anything to put a smile on their little one's pretty face.