Cardi B Is Working Hard for Daughter Kulture's Future — Look inside the Rapper's Motherhood
Cardi B shows fans the true meaning of strength as she pulls off motherhood and her career effortlessly. While winning awards, the rapper is making adorable memories with her daughter, Kulture.
Cardi B seems to be living her best life as a mother, taking to Instagram to give fans a sneak peek into her special moments, one of which is an adorable four-slide post of herself and little Kulture at a colorful hang-out.
With the lovely pair twinning in their outfit, Cardi B sat next to her daughter while raising her arm and pouting, which her adorable tot thought to replicate.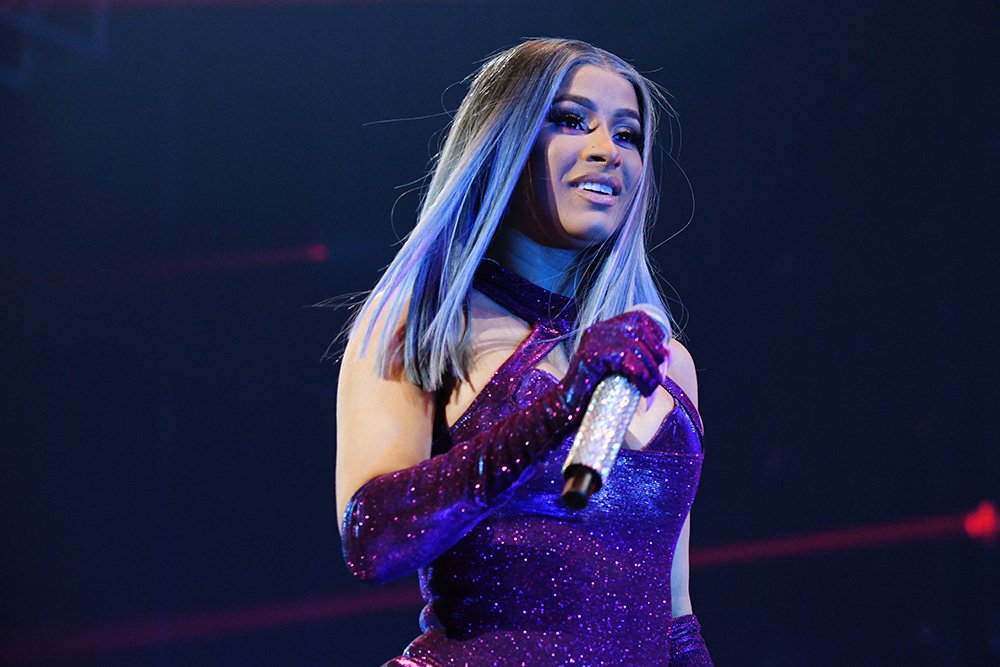 After enjoying time surrounded by large colorful dolls, the star turned to watch Kulture walk down some stairs with their twinning pair of Reebok sneakers in view.
With lilac railings on their right side, mother and daughter walked down the hallway with Cardi B rocking two large cornrows while Kulture sported one cute bun.
They both wore matching glasses while Cardi B stared at her cute daughter with a look of concern. Her explanatory caption read: "Me and my lil cranky baby at @americandream with my Reebok sneakers that premiers again Nov 13th."
Other photos made it to the Gram when Cardi B celebrated her mini-me on National Daughter's Day, with an old picture of Kulture as a baby, and a photo of how she looks presently, rocking a cute pink outfit.
Another mother-daughter moment also made it to Kulture's feed, a stunning photo with her mother, where they both sported pink outfits against a pink background and pink props.
The celebrity appreciated all mothers out in the world, adding that she respects them.
Kulture's IG account also shared a clip from before the shoot as she and her mother walked through a parking lot. While Cardi B rocked a matching pair of shorts and cropped sleeveless hoodie, Kulture wore a flowery sleeveless jumpsuit.
The female rapper cannot seem to get over the times spent with her daughter as they yet twinned in another post looking all stylish in flare skirts, white tops, and matching caps. A fan exclaimed:
"Twins!!!??."
Cardi B definitely has a soft spot for pop colors, thrilling fans in a yellow jumpsuit with black boots while carrying Kulture, who wore a multi-colored gown with a pair of white kicks.
The successful 27-year-old star welcomed her first child, Kulture, on July 10. She shared, a couple of days later, that books did no justice to get a full grasp of motherhood.
Three days after Kulture's birth, the proud mother took to Twitter to explain that she finally deciphered the meaning behind the parenthood motto: "if you wake a baby up, you putting her back to sleep."
While gushing about her motherhood journey to Vogue, the celebrity appreciated all mothers out in the world, adding that she respects them, especially the young ones who barely have money or experience.
On parenting with her partner Offset, Cardi explained that the rapper has been supportive and has made the experience better because he gets her all that she needs.