Country Music's Legendary Songwriter & Singer, Ed Bruce, Passes Away at Age 81 — Details Revealed
Country music sadly lost another great singer this month in the form of Ed Bruce. The news of the star's death was revealed by his publicist who spoke to "Fox News" last week.
Ed Bruce passed away at age 81 on January 8, 2021, according to his publicist Jeremy Westby. The legendary singer and songwriter died at his home in Clarksville, Tennessee from natural causes.
The late star was well-known for his hit track "Mammas Don't Let Your Babies Grow Up to Be Cowboys." The fan-favorite song was co-written by him and his then-wife Patsy Bruce.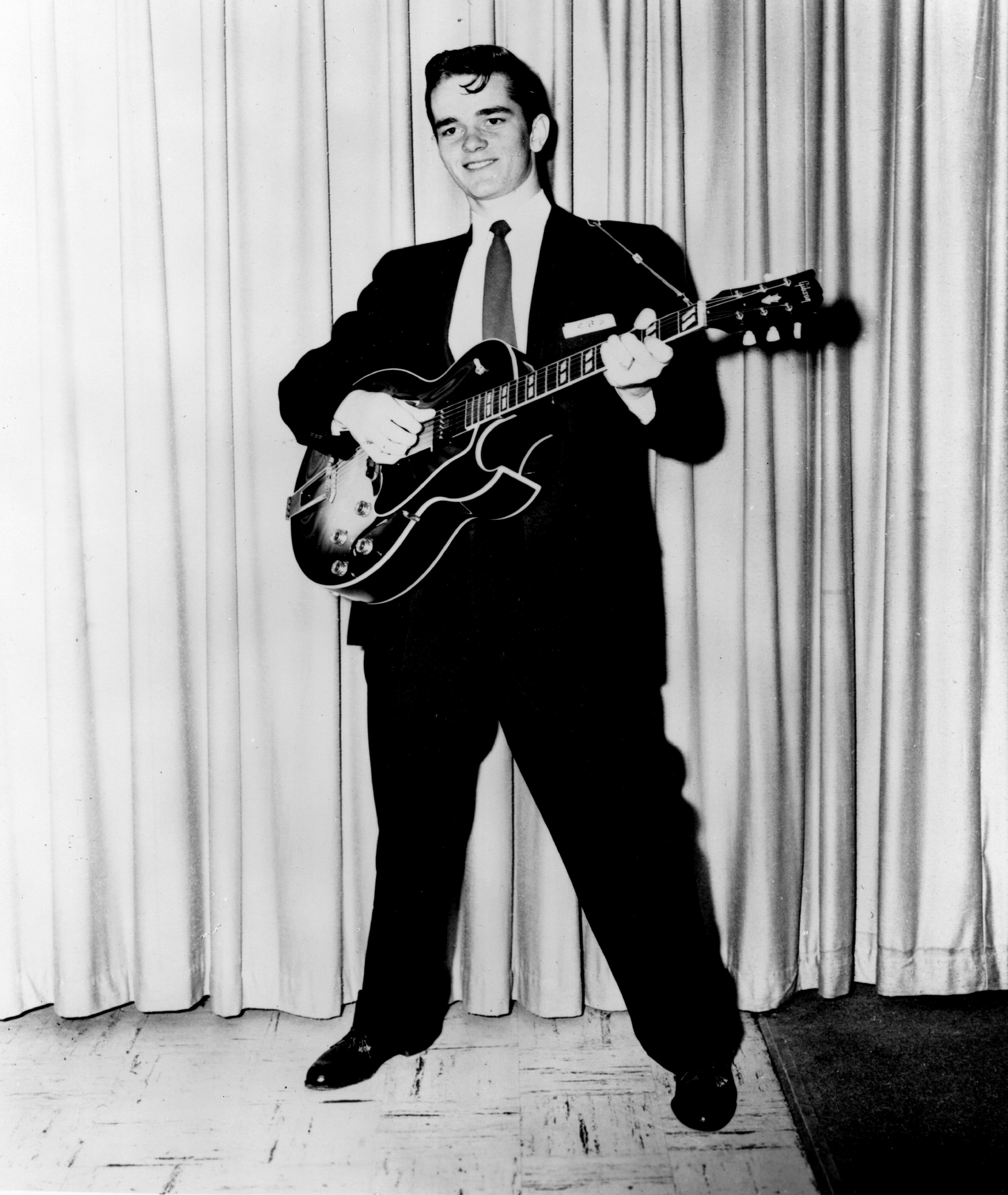 In 1978, the song got him a Grammy Award nomination for Best Country Song. It has also been covered by various artists over the years including the iconic Waylon Jennings and Willie Nelson.
Some of his other songs include "You're the Best Break This Old Heart Ever Had," "My First Taste of Texas," and "The Last Cowboy Song." The first track was quite a hit in the 1980s.
#EdBruce (1939–2021) co-starred in BRET MAVERICK — and wrote and sang the theme song!

See him in the series finale — 6p ET on @getTV #CountryMusic #RIPEdBruce pic.twitter.com/y1oL6Zktpd

— getTV (@gettv) January 9, 2021
It stayed for twenty-one weeks on Billboard's Hot Country Songs chart after it was released in 1982. Bruce started his music career when he was just a 17-year-old teenager.
He began by working as a recording engineer. Record producer Sam Phillips picked up on his talent and that led to him releasing his first song, "Rock Boppin' Baby" under his full name, Edwin Bruce.
So special singing "By Heart" on release day last night , honoring the amazing songwriter Ed Bruce's life with "Mama's Don't Let Your Babies Grow Up To Be Cowboys" & being in the arms of the @opry family. Grateful & determined to share love with all my 🖤 always. #byheart pic.twitter.com/FKW5jCcgS9

— Stephanie Quayle (@StephanieQuayle) January 9, 2021
The late legendary country musician later transitioned into being a singer and an incredible writer for other famous country stars. For instance, he wrote the song "The Man That Turned My Mama On" for Tanya Tucker. He also wrote "Restless" for Crystal Gayle.
Besides singing and writing, the late star also dabbled in some acting. In "The Chisolms," the singer had his first acting role in three episodes.
It was an honor to perform on stage with Ed Bruce. The memories of sitting in the living room with him and a couple of guitars are priceless. I appreciate his counsel and encouragement. My heartfelt condolences to his family. Thanks, Ed.
-Trace Adkins pic.twitter.com/sfcRCtSCfG

— Trace Adkins (@TraceAdkins) January 9, 2021
He later appeared, shortly, in the "Bret Maverick" series in a lead role alongside the well-known actor James Garner. Most of his acting was in the western genre in shows like "Walker, Texas Ranger."
The late singer also featured in films that had country music focus and influence like "Blue Valley Songbird" and "Country Strong." His last acting credit was in 2014's "Finding Harmony."
Just hearing that Ed Bruce passed away... What a stand alone voice he had. He'll be remembered for his many talents including acting and maybe most important his songwriting... Rest In Peace cowboy. Im not loving 2021 so far.

— Blake Shelton (@blakeshelton) January 8, 2021
Other television credits include "Kingfish: A Story of Huey P. Long" and 1997's film "Fire Down Below." Bruce's music ended up earning him thirty-five Billboard accreditations and he also had six Top 10 hit tracks as well.
In the 1980s, he hosted "Truckin' USA" and "American Sports Cavalcade." He was presented with a lifetime achievement award from the Arkansas Country Music Association in 2018.
R.I.P. John Reilly u were always the life of the party ! @GeneralHospital pic.twitter.com/W8APwCVAoo

— Kin Shriner (@kinshriner) January 10, 2021
A celebrity who passed on a day after Bruce was veteran soap star, John Reilly. He died from unknown causes at the age of 84 after having a successful acting career for five decades.
Some people would recognize Reilly from soap operas like "As the World Turns," "Passions," and "Sunset Beach." In 2001, he made one brief appearance on "Days of Our Lives."