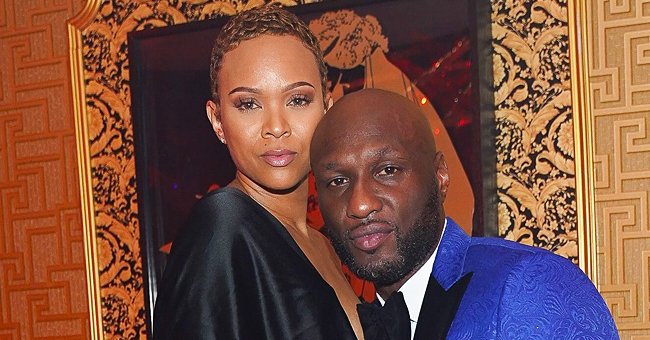 Getty Images
Lamar Odom Calls Ex-fiancée Sabrina Parr Bitter as He Breaks His Silence Amid Their Breakup
Lamar Odom has shared an Instagram video coupled with a message calling his ex-fiancée, Sabrina Parr, "bitter." The pair have endured a rollercoaster of a relationship with numerous publicized breakups and make-ups.
Lamar Odom has gone public in an Instagram video, calling his ex-fiancée Sabrina Parr "bitter." Odom is seen in the video wearing a blue knit jersey while sitting at a desk in front of his lap.
In the video, he begins by saying he woke up this past weekend to calls alerting him to some hurtful comments Parr allegedly made on "The Wendy Williams Show" about him.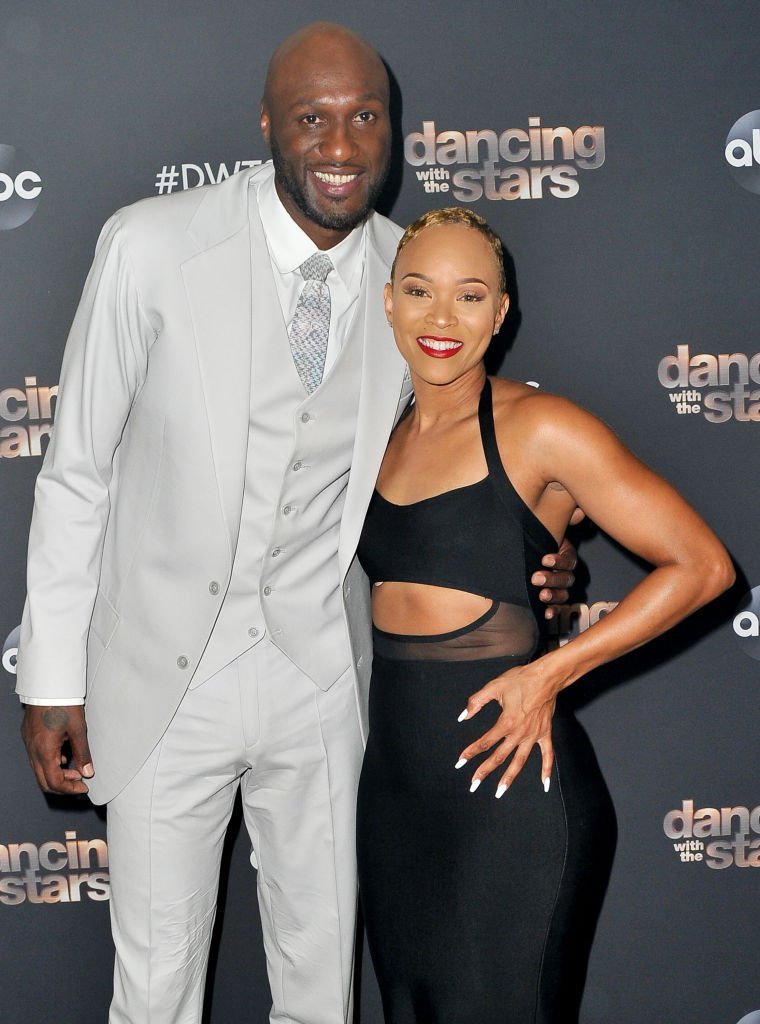 Lamar Odom and Sabrina Parr during happier times, at "Dancing With The Stars" in Los Angeles, October 7, 2019. | Photo: Getty Images.
The NBA player goes on to express his gratitude for some of the life experiences that have been taught to him, one of which being to surround himself with loyal and honest people.
He wishes Parr well and happiness, after stating he had decided it would be best the two go their separate ways. He concludes the video by thanking his fans and coupled it with the following caption:
"She bitter, I'm better. Toxic people and relationships ending is a GREAT thing. It's almost like the trash taking itself out. Thank God for personal and professional growth."
Some of the reactions to the video have praise for the 41-year-old, with one person pointing out how healthy he looks, and another adding that he also looked content.
Not everyone appreciated the post, however, with a different commenter urging Odom to quit playing the victim, saying there was no need to share such a video given he hadn't gone public when his relationship with Parr started.
It's a sad state of affairs seeing how messy these two's breakups have been, given that they had just celebrated a year of being engaged.
The former LA Clippers star and his health and fitness coach ex have previously traded jabs and shared since-deleted Instagram posts of their on-and-off relationship.
On December 30, Odom uploaded a video updating fans on his room on iPhone's "Clubhouse" app where he'd be addressing toxic relationships and mental health issues. This, after accusing Parr of hijacking his social media accounts, adding:
"Unfortunately my social media platforms are being held hostage by my ex and we are working hard to recover my passwords for IG and Twitter."
This isn't the first time Odom and Parr have called it quits. On November 4, 2020, Parr announced she had ended her engagement to Odom, in a post she later took down.
She explained how Odom needed to work on several personal issues, which she could be of no assistance with. She wished him well, exclaiming that she held a lot of love for him.
By the end of November, Parr shared another post which has since been erased, of her reuniting with Odom. She included a photo of herself, her daughter, and Odom celebrating Thanksgiving together.
Last year, Odom and Parr had celebrated a year of being engaged, after Odom popped the question in November 2019. It seems the two weren't meant to be.
Please fill in your e-mail so we can share with you our top stories!