Check Out Lamar Odom's Sweet Engagement Party with His Fiancée Sabrina Parr
Lamar Odom took to Instagram where he shared photos from his all-white engagement party with fiancée Sabrina Parr. The athlete's daughter, Destiny, was also present at the intimate event.
Lamar Odom and his fiancée recently held their engagement party and the duo sure had a great time with their family and friends.
Taking to Instagram, Odom shared photos from the lavish yet intimate event which had his daughter, Destiny Odom, in attendance.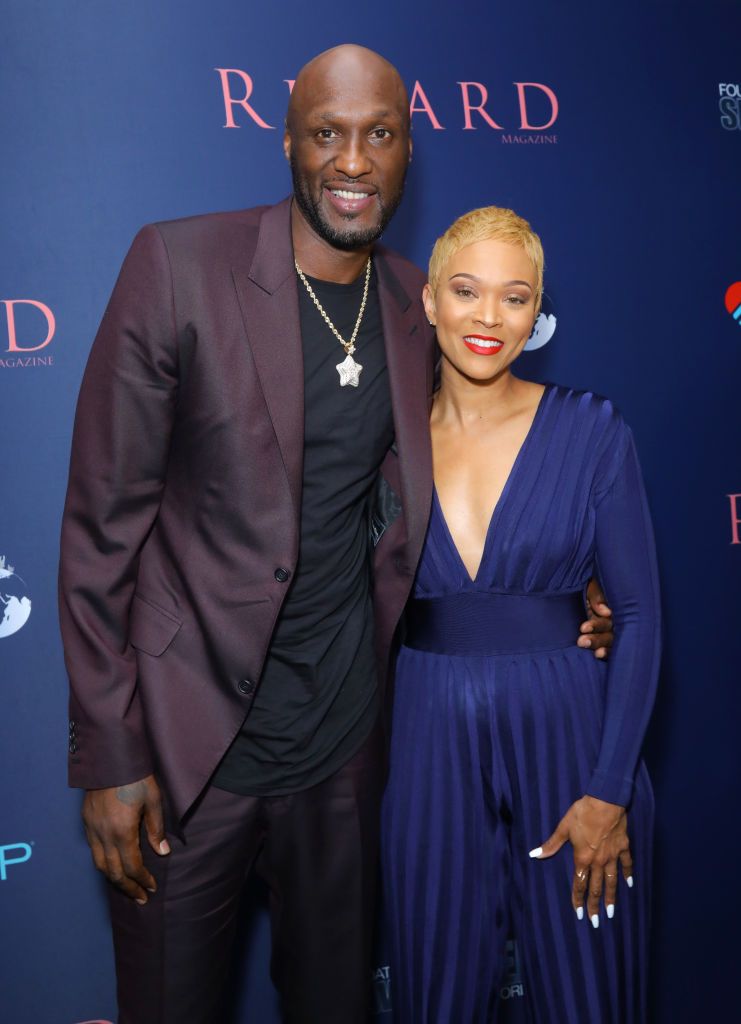 In the first picture, the NBA star struck a pose with Parr as the two lovingly stared at each other. While Parr was dressed in a white jumpsuit with a thigh-high slit, Odom rocked white pants and a matching shirt.
In the other photos, Odom was pictured striking a pose with Destiny who was also clad in a strapless white dress. In the caption, the NBA star noted that he had a great time at the party. Continuing, he wrote:
"It was so important to me for my family and friends, especially my daughter, to be there with me this time around."
In a separate post, Parr also shared intimate photos from the engagement party and the couple looked incredibly happy to be together. While it was indeed a celebration of love, another notable thing from the party was Parr's stunning look.
After months of deliberating, the couple came out last month to confirm that they have picked a wedding date.
The fitness trainer looked gorgeous in her jumpsuit which was embroidered with sparkly stones. She accessorized with matching heels that perfectly complemented the outfit.
In another post, Parr expressed love for her look by sharing an up-close head to toe video of her outfit alongside some photos. While adding a caption, she wrote:
"I LOVED my look this weekend. It's EXACTLY what I wanted!!!!"
Odom proposed to Parr in November 2019 after they were spotted kissing just a few months earlier in August. After months of deliberating, the couple came out last month to confirm that they have picked a wedding date.
Taking to Instagram, Parr shared a professional photo of their "Save The Date" card, which stated that the couple would tie the knot on November 11, 2021, in a ceremony slated to be held in Miami, Florida.
As Odom and Parr count down to their big day, there is no doubt that the duo will continue to shower each other with love as they have done in the past.