Lamar Odom's Fiancée Sabrina Parr Shows off Her Toned Body in a Tight Workout Outfit (Photo)
Personal fitness trainer Sabrina Parr looked the part in a recent post she made on Instagram that showed her in a workout outfit, showing off her toned body. 
Sabrina Parr loves to work out and enjoys training people. So, it is not surprising to see some of her Instagram posts showing her performing some of her workout routines. 
Parr didn't stray away from her usual self in a recent post she made that showed her in a gym, posing for a shot with her phone. The personal trainer wore maroon tight shorts and a bra tank top.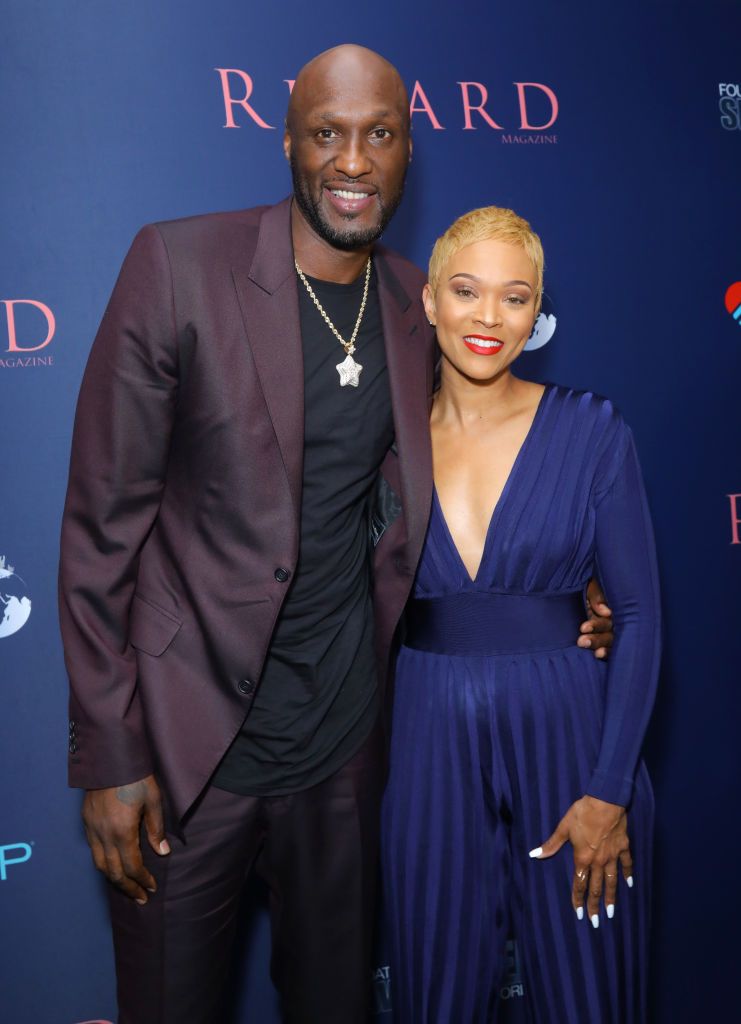 In the caption to her post, Parr took the time to talk to the "normal everyday women." She noted that social media could be intimidating when it came to the topic of women's bodies. 
Parr went on to talk about fitness influencers who made being in shape look easy and women who had their bodies done, creating a false reality and making others look imperfect. She added: 
"...DON'T COMPARE YOURSELF TO US!... If you don't look like me or whoever you see on here, that doesn't mean that you don't look good…"
Parr further said that the goal should not be for one to look like others, but to be a healthy person and it should be done at one's pace.
Parr ended the motivating caption by making a shout out to her "everyday girls" who are trying their best to look better, feel better and get healthier one day at a time; she added that she was rooting for them. 
The former basketballer's journey to rediscovering himself has been tough following his highly publicized past.
Sabrina Parr and Lamar Odom have been together for about a year, with rumors of their romance first making the rounds in August last year after they were photographed holding hands outside a restaurant in Hollywood. 
The couple enjoys spending time together. Given that Parr is a fitness trainer, it is not surprising to find them training together on several occasions and publicly displaying their affection for each other. 
They got engaged in November 2019 — barely three months after they announced they were an item. The couple made the news of their engagement public, via posts on social media. 
The engagement marked a good turn for Odom, who was once married to "Keeping Up With The Kardashians" star, Khloe Kardashian from 2009 to 2013, and finalized his divorce with her in 2016. 
Odom's journey to rediscovering himself has been tough following his highly publicized past involving alcoholism, drug abuse scandals, and health issues.
Parr stood with her man all through his trying times and paid him a visit to a wellness center, "Hippocrates Health Institute," Florida, that he enrolled in to help him in his recovery.