Khloé Kardashian Melts Hearts with Photo Showing Daughter True & Niece Dream's Precious Smiles
Khloé Kardashian recently had some selfie fun with her daughter True and her niece, Dream, and she shared the heart-melting photos with her Instagram followers.
For over a decade, the world has watched the Kardashian family's rise to fame and fortune all while expanding to form three generations of the most famous stars on the Hollywood scene.
"Keeping Up With The Kardashian" may be coming to an end but the social media stars haven't stopped providing fans with amazing daily content.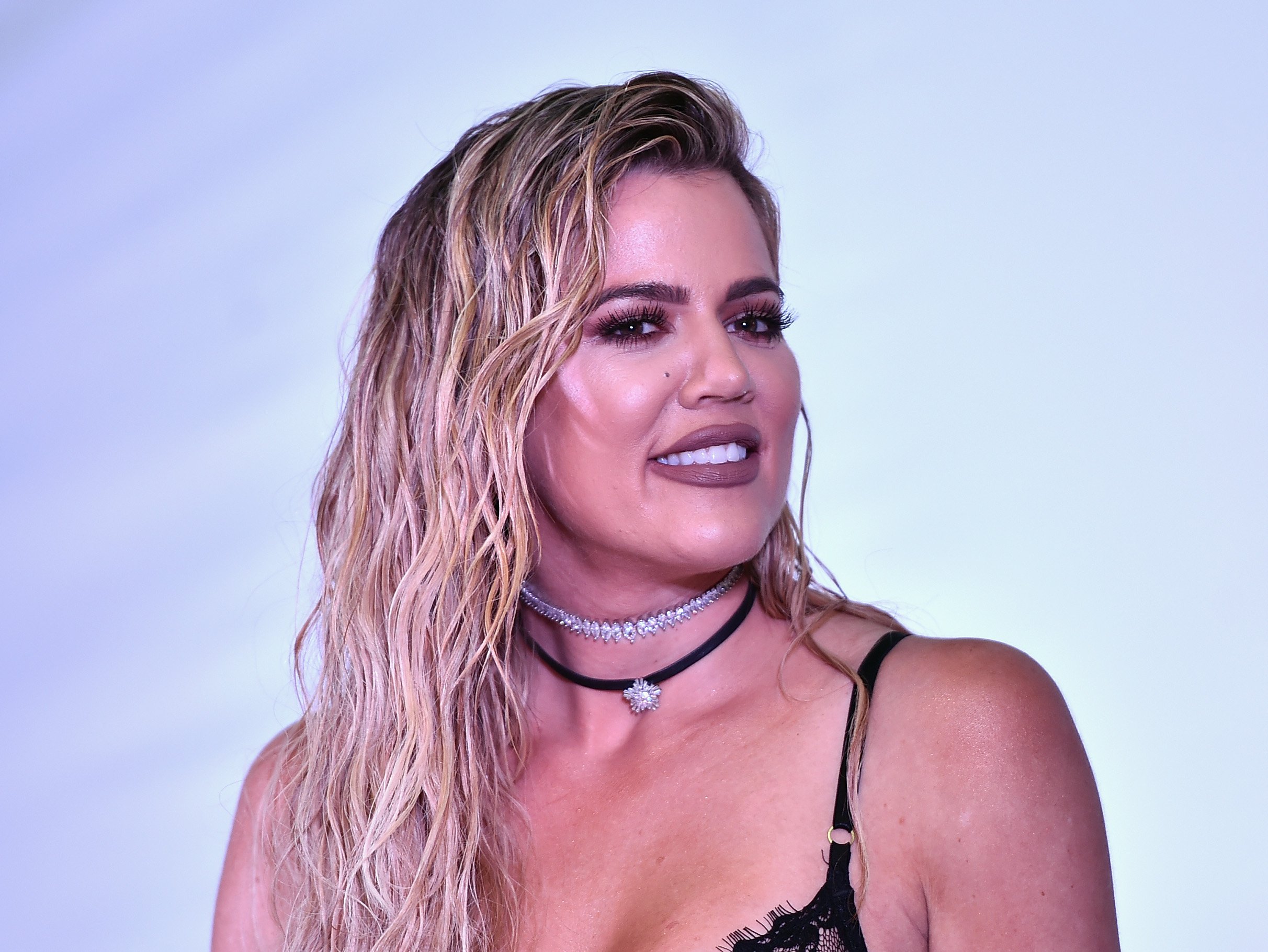 A recent post by Khloé Kardashian proved the strength of the family genes as she posed with her daughter, True Thompson, and her niece, Dream Kardashian, the daughter of Robert Kardashian Jr. She captioned:
"Happy Saturday!! Thumbs up!!"
The photo featured the three ladies flashing huge smiles while posing outdoors. Khloé looked stunning in a chocolate-brown leather strapless outfit with her wavy brunette hair resting softly on her shoulders.
In her arms was her two-year-old daughter True, who looked adorable in a dark textured dress and her hair tied up in a tiny top bun to reveal her full face marked by a gap-toothed smile.
Dream, 4, posed excitedly while raising one thumb up and her head cocked to the side. Her curly hair was styled immaculately with a middle part held down by two hair clips while wearing a baby-pink knit sweater.
Fans didn't miss the chance to express their opinions of Khloé and the two girls. More than three million loyal fans double-tapped on the photo had to leave a comment.
One fan gushed, "How did the girls get [so] big ?? ? They are truly beautiful little girls," while fellow reality star Natalie Halcro wrote, "Pretty smile club." True's dad, NBA player Tristan Thompson left three heart emojis on the cute pic.
Khloé, along with her family, just wrapped up filming the twentieth and last season of their popular reality series, which has graced television screens since 2007.
The end of the reality series will give the "Revenge Body" host more time to pursue other interests, including spending more time with her daughter, who she feels is growing too fast.
Khloé hasn't missed a moment with her daughter, whom she affectionately calls "Tutu" and the two even rang in the new year together.
The doting mom has also made sure True gets equal quality time with her dad, Thompson. The two ladies spent a fun week in Massachusetts where the basketball player is now based after signing a deal with the Boston Celtics.