Shane Warne Admitted Cheating on Wife with Liz Hurley — More Facts about the Australian Sportsman
Former cricketer Shane Warne experienced his fair share of scandal through his years as a sportsman. Most of these scandals revolved around his marriage to his ex-wife, Simone Callahan, and extra-marital affair with Liz Hurley.
Shane Warne, the Australian cricket commentator, and former cricket player, once admitted to cheating on his wife with Liz Hurley. His affair, coupled with other controversial endeavors, eventually led to the end of his marriage to Simone Callahan.
Aside from his scandals and affairs, there are other facts about Warne's life, which over the years, made him into one of the most notable athletic figures in the world.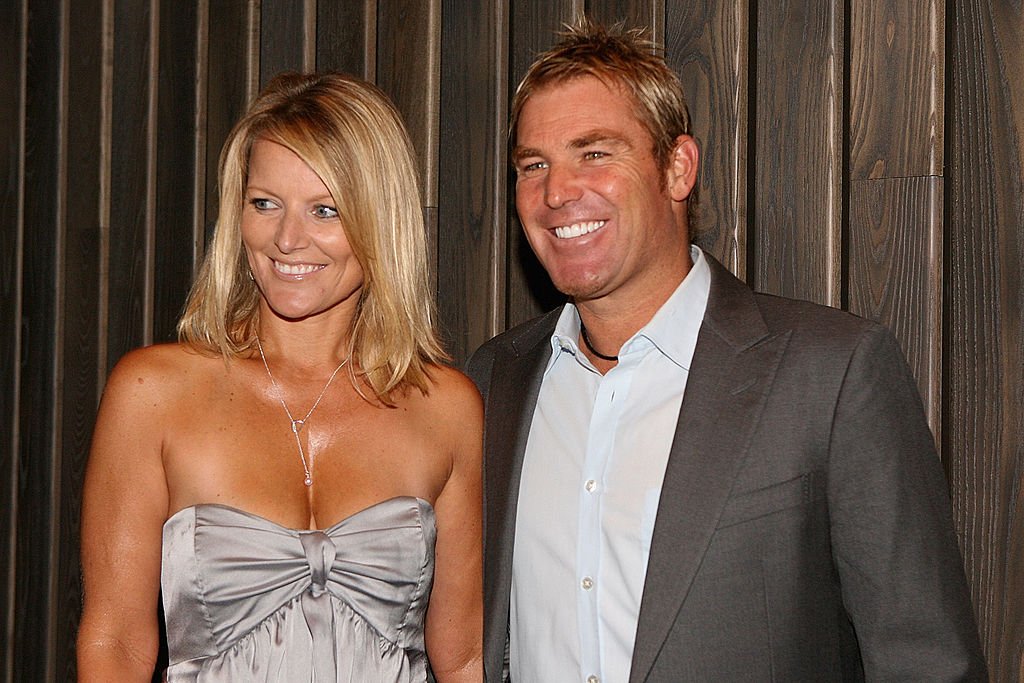 SHANE WARNE'S BIOGRAPHY
One of the best bowlers in cricket history, Shane Warne came into existence in September 1969. He grew up with his parents, Bridgette and Keith Warne, in Melbourne. 
For three years, the sportsman attended Hampton High School before snagging a sports scholarship to Mentone Grammar to complete his remaining 3 years of high school.
In 1994, he emerged as one of the Wisden Cricketers of the year upon conclusion of the Wisden Cricketers' Almanak that year. He also earned a place as one of five Wisden Cricketers of the century in the year 2000 selection.
In addition to his cricket career, Warne is a professional poker player and a former footballer who once played for the St Kilda Football Club under-19 team.
SHANE WARNE'S SPORTS CAREER
Warne represented the University of Melbourne Cricket Club in the 1983-84 Victorian Cricket Association U-16 Dowling Shield competition. The event marked his first representative honors. 
The star joined the St Kilda Cricket Club, progressing to the first elevens within a few seasons. He went on to land a training spot at the AIS Australian Cricket Academy, Adelaide, in 1990.
Following his stint in St Kilda, the cricketer became a professional player for Lancashire League's Accrington Cricket Club in 1991. The club declined to renew his contract for the 1992 season, ending his tenure in the English Cricket league.
Shane Warne, who made his first-class cricket debut in February 1991, participated in seven matches before making his Test level debut for Australia in 1992. 
The next year, he became one of the selected participants for Australia's Ashes tour of England. He was later named player of the series.
The mother-of-three believed the affair began long before the athlete's decision to call off their relationship.
Despite a rocky start, Warne eventually found his way in the game as a renowned bowler, using his tactics to lead the Australian team to several victories. The cricket player achieved several other milestones during his tenure, proving himself as a world-renowned player.
SOME CAREER SCANDALS
In the late nineties, Warne was appointed the Australian vice-captain. However, the team replaced him with Colin Miller following calls for his removal. In 1999, he earned a two-match suspension ban and a fine for uttering a malicious statement against a co-cricketer. 
The athlete made a heroic comeback, leading his team to flawless victory at the 1999 world cup. He ultimately earned the Man of the Match title in both the semifinals and the finals. 
Warne lost his vice-captaincy in 2000 after reports of his escapade with an English nurse flooded the media. The reports suggested he sent lewd texts to the nurse repeatedly.
In 2003, the athlete landed himself another scandal when he failed a drug test during a one-day series held in Australia. The board found him guilty of breaching the drug code, leading to a one-year ban from organized cricket just before the start of the World cup.
WARNE'S RETIREMENT
The legendary cricketer announced his retirement on December 21, 2006, after his fifth Ashes Test Match at the SCG. Warne revealed that he planned to retire a year prior but delayed the move due to his intention to "go out on top."
Following his final victory match with the Australian team, the icon embraced his career as a commentator on Australia's Nine Network. He had had his first experience as a commentator during his 2003 ban from cricket.
Despite the network's earlier resolve to terminate their contract with Warne due to his questionable private life, he rejoined in 2008. The retired cricketer remained with Nine until the network lost its broadcasting rights in 2018. 
WARNE'S PERSONAL LIFE AND MARRIAGE
While pursuing his sports career, the actor sustained an interesting life outside the field. He married yoga expert Simone Callahan in 1995. Their marriage lasted for ten years before they split in 2005. 
The couple reconciled shortly after their divorce and strived to work things out. However, their second attempt at staying together failed in 2010, ending their romance for good.
Callahan and Warne's ten-year marriage yielded three children, Summer, Jackson, and Brooke. Despite their differences, the two successfully co-parent their kids, who have each grown into successful adults.
CHEATING SCANDAL
Shane Warner's former wife, Simone Callahan, has been open about her split from the athlete, maintaining that his affair with actress Liz Hurley contributed to their breakup. During an interview, the mother-of-three tagged the actress as selfish and immature.
She recounted how she received the biggest shock of her life after discovering pictures of her husband and the actress kissing online. The cheating scandal came in 2010, during Warne and Callahan's second trial at making their marriage work.
The public outing of his affair with Hurley was embarrassing to both her and the kids. The mother-of-three believed the affair began long before the athlete's decision to call off their relationship.
WARNE'S RELATIONSHIP WITH LIZ HURLEY
Following the cheating scandal, Shane Warne admitted his love for Elizabeth Hurley, describing their time spent together as the happiest moments of his life. They began dating shortly after, living out their romance in the public eye. 
In 2011, the Australian commentator proposed to Hurley, and they became engaged. However, their relationship was short-lived as rumors of the icon cheating on the actress flooded the media. 
Warne admitted afterward that he still loved Hurley and regretted all his scandalous actions, which led to their separation. He also admitted to cheating on his ex-wife, Callahan, with Hurley, saying he regretted his actions.
Notwithstanding his romantic escapades, Shane Warner managed to build a loving relationship with his kids, adding "accomplished father" to his long list of achievements.