Marie Osmond Recalls 2005 Gigantic Explosion That Damaged Her House — Here's How Her Kids Were Saved
Marie Osmond reflected on the harrowing fire explosion that engulfed her home back in 2005. The renowned entertainer opened up about how her gut helped save her daughters.
Marie Osmond is all about looking back and counting her blessings as the new year unfolds. Earlier this week, the "Donny & Marie" star reflected on a tragic fire explosion that happened back in 2005.
She took to Instagram to share a two-slide photo of her house being engulfed in the fire and in the accompanying caption, explained how her daughters miraculously escaped the gigantic explosion.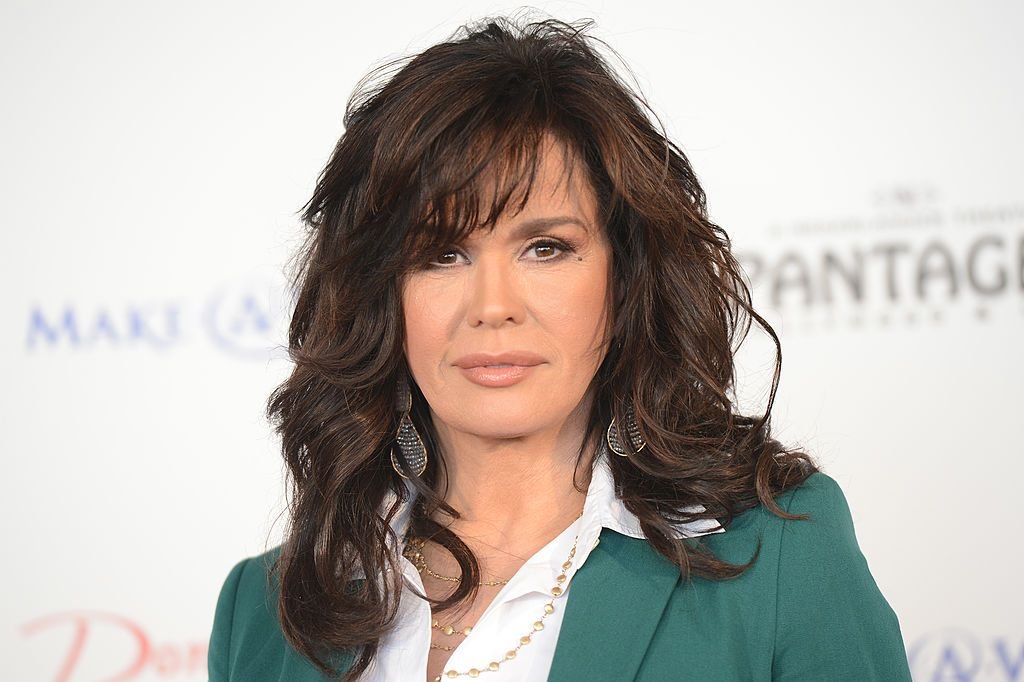 She began her message, revealing that God equips us with our intuitions to survive the Earth, citing research by a Havard psychologist about the importance of our gut feelings and how they help us.
The famous talk show host then recounted the fire incident and how she had a talking engagement on Labor Day weekend for a women's retreat. Usually, she goes without her daughters, but something was different.
She recalled feeling a tug in her heart to take her daughters, Brianna and Abby, and obliged. Upon arriving in Los Angeles, she turned on her phone to check her messages and got the devastating news. She wrote:
"When I turned it on, I received one text after another saying things like "are you ok?" "you're in the news" and then the big one, "Your house is on fire!"
Osmond noted that she was thankful that no one was hurt, but the experience was frightening nonetheless. She explained that the source of the fire is still unknown, but the explosion damaged one side of their house.
The fire began in Osmond's garage at her Oren home, but it was luckily contained by the garage door.
It was where her office, library, and daughter's bedroom were situated. She confessed that he thought that her daughter Abby could have been napping during the fire brought along "a very chilling realization."
She concluded her message, urging her followers to find time to pray and meditate regularly as it could help them hear the still small voice that would lead them in the direction of peace and place them on God's path.
According to reports, the fire began in Osmond's garage at her Oren home, but it was luckily contained by the garage door leading to the house, which had been shut close. The damage caused was estimated to be $50,000 at the time.
In 2019, about 14 years after the event, one of Osmond's fans gifted her something special, which she lost in the fire. The superfan named Linda gave the show host a vintage copy of Butterick magazine, of which Osmond was the cover girl.
Osmond is a doting mother of eight kids. Her first son, Stephen, was from her first marriage to Stephen Craig. Then she has seven children with Brian Blosil. Unfortunately, she lost her son Michael in 2010 after he took his life.