Garcelle Beauvais Enjoys Grandma Duty & Melts Hearts with a Cute Clip of Her Grandson Oliver Jr
Garcelle Beauvais made her fans' Instagram feed 10x cuter with a video featuring her adorable baby grandson Oliver Saunders Jr. and his baby talk. Check it out!
"The Real Housewives of Beverly Hills" star Garcelle Beauvis blessed the netizens with a sweet video of her grandson Oliver Saunders Jr. on Instagram. The little one has the cutest baby talk!
The baby boy, who was wearing a cute Lakers onesie, attempted to stand on his own while holding on to a door. In the process, he babbled with the person holding the camera.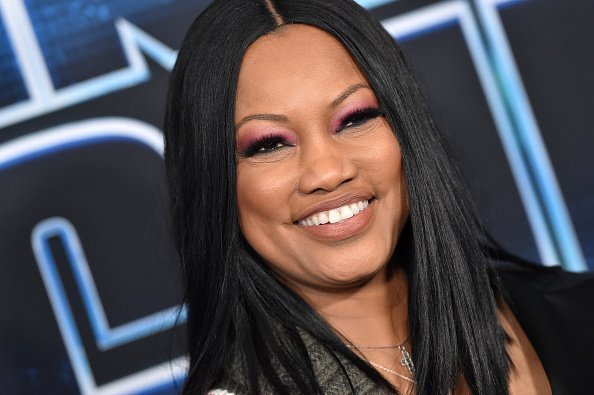 Oliver Jr.'s surroundings made it obvious that he had been up to no good! His onesie was a little dirty, and the wooden floor of the room was messy. But the only thing that is bad about the video is that it ends. 
"I want to eat him up!!" Beauvais captioned the post with two blue heart emojis. She is not the only one whose heart melted into a puddle after seeing the video — her fans' sweet comments indicated they felt the same way. 
The reality star, who is raising her twin boys, became a grandma for the first time after her son Oliver Saunders welcomed his first child. She announced the happy news on Instagram on February 23, 2020. 
Saunders did promise a nice reception after the pandemic.
More than ready to take on her new role, the new grandma was feeling all the love for her baby grandson. She shared a bunch of photos of him and her family in the post. 
Saunders shares his son with his wife, Sam. The couple got married last year during a safe drive-thru ceremony amid the COVID-19 restrictions. It was an intimate affair attended by their family and loved ones. 
Beauvais congratulated the newlyweds in an Instagram post. "Congratulations Oliver and Sam. Welcome to the family," the reality star happily wrote alongside some photos of the couple. 
In their joint Instagram account, the couple shared a few snaps from the special day. In the caption, they shared how the pandemic could not stop them from getting married. 
The groom wore a white tee and red pants while the bride rocked a denim dress. It was nothing like a conventional wedding. All that mattered to them was that they were happy in the end. 
Saunders did promise a nice reception after the pandemic. It is great to see him do well after going through a rough patch in his life when he struggled with drug addiction.