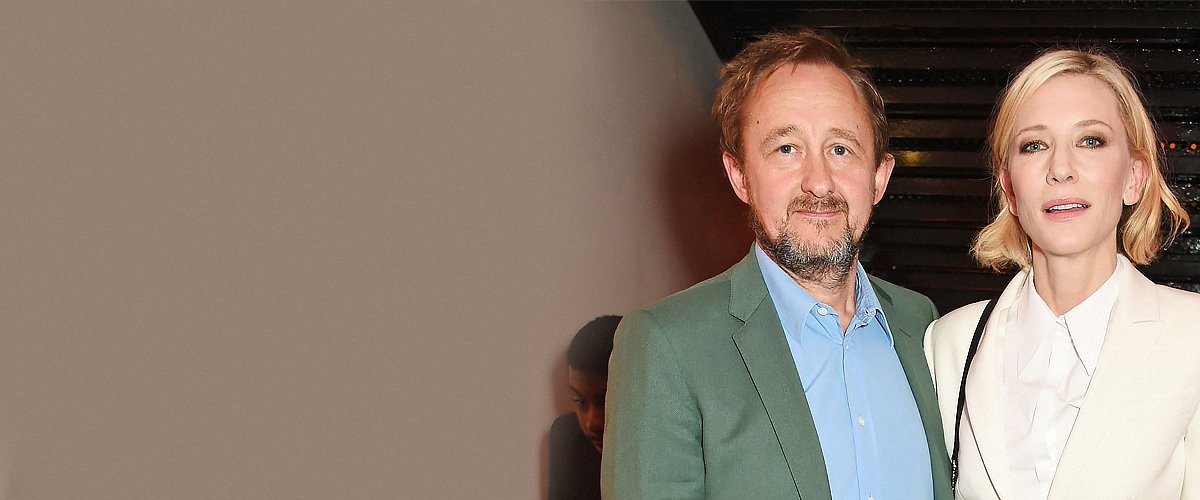 Getty Images
Andrew Upton Is Cate Blanchett's Husband of over 2 Decades — inside Her Family
Cate Blanchett has been happily married to Australian playwright and screenwriter Andrew Upton for nearly 24 years, and the two share four children.
Two-time Oscar-winning Australian actress Cate Blanchett is considered one of the most beautiful women in the world, and she has been happily married to playwright and screenwriter Andrew Upton for nearly 24 years.
The couple share four children: biological sons Dashiell, 19, Roman Robert,16, Ignatius, 12, and in 2015 adopted daughter Edith Vivian Patricia, who is now five years old.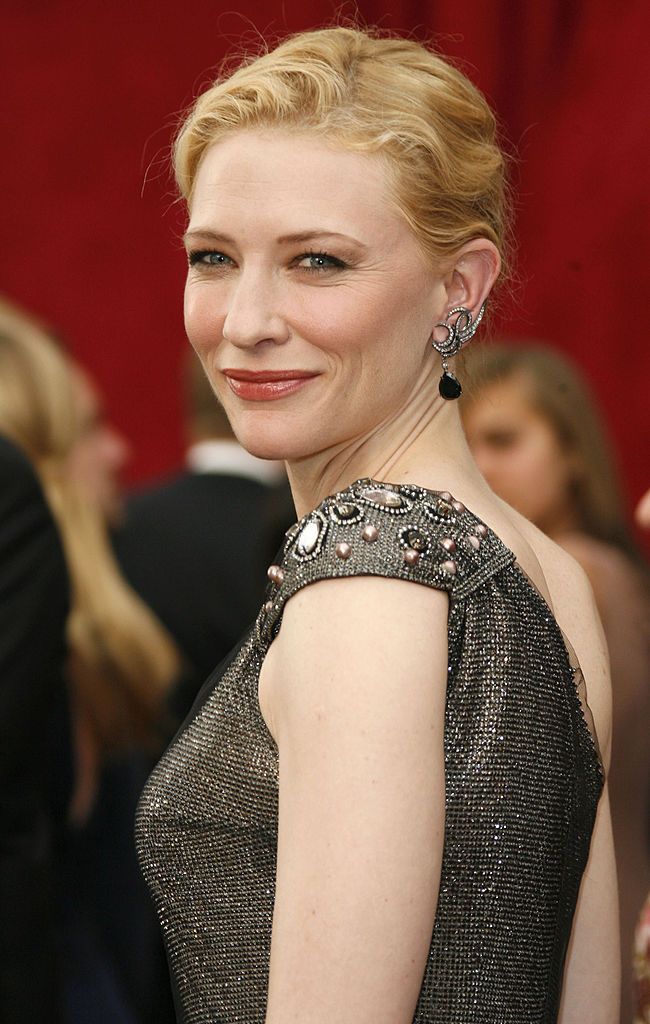 Cate Blanchett at the 79th Annual Academy Awards in Hollywood in 2007 | Source: Getty Images
UNLIKELY LOVE
Cate and Andrew's love story had an unlikely beginning. The two had met for the first time while working as actors on a stage play in Sydney, Australia, and had disliked each other.
In 1996, fate threw them together again on the set of a TV show, and the outcome was quite different. The actress confessed that she and Andrew had become intimate on their third date.
In 2005, Cate won her first Academy Award as Best Supporting Actress.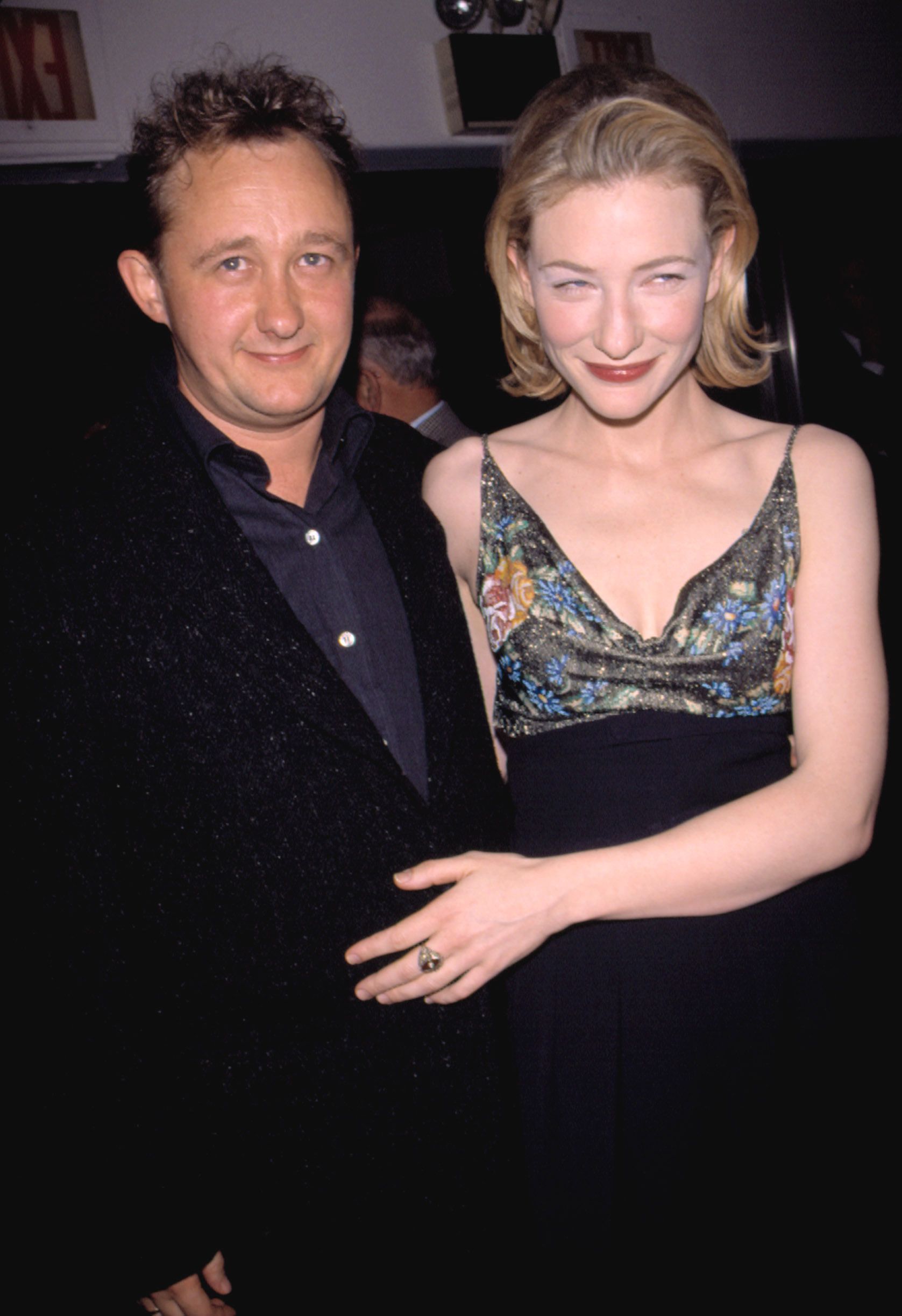 Cate Blanchett with husband Andrew Upton at the premiere of "Elizabeth" in 1998 | Source: Shutterstock
WHIRLWIND ROMANCE
Three weeks after they started dating, Andrew proposed to Cate after she cooked him dinner for the first time. According to the actress, the meal was a disaster. She confessed:
"I cooked him the worst meal. (...) He ate it and then he asked me to marry him so clearly he was, I don't know, hallucinating."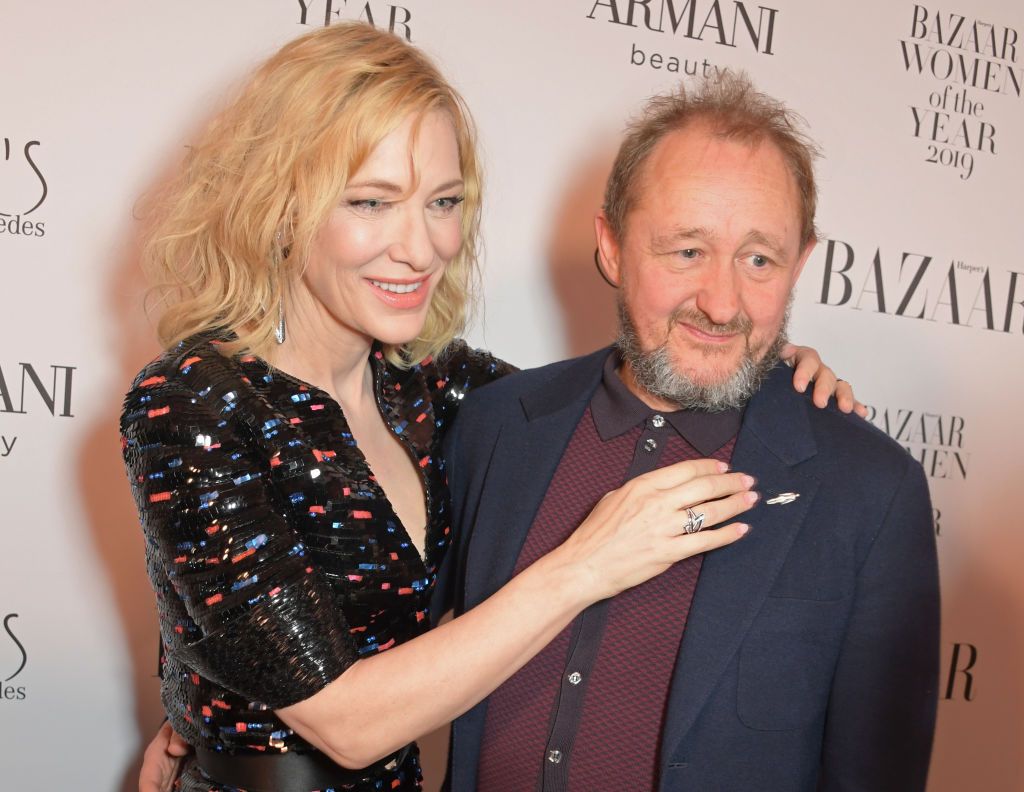 Cate Blanchett and Andrew Upton at the Harper's Bazaar Women of the Year Awards 2019in London, England | Source: Getty Images
THE BIG BREAK
Andrew and Cate married in 1997, which was the year she got her big break -- she landed the role of Queen Elizabeth II in Shekhar Kapur's period drama, "Elizabeth," costarring with Geoffrey Rush, Joseph Fiennes, and John Gielgud.
Cate's portrayal of the Virgin Queen was universally acclaimed and won her her first nomination for an Academy Award as Best supporting actress. Overnight, she was a movie star.
STARDOM
The big roles started coming Cate's way, including "The Talented Mr. Ripley" with Jude Law, Gwyneth Paltrow, and Matt Damon, "The Gift," with Katie Holmes and Greg Kinnear, and "The Shipping News" with Kevin Spacey.
2001 was a big year. Cate was cast as the elf queen Galadriel in "The Lord of the Rings" trilogy, and she and Andrew welcomed their first child, their son Dashiell John Upton.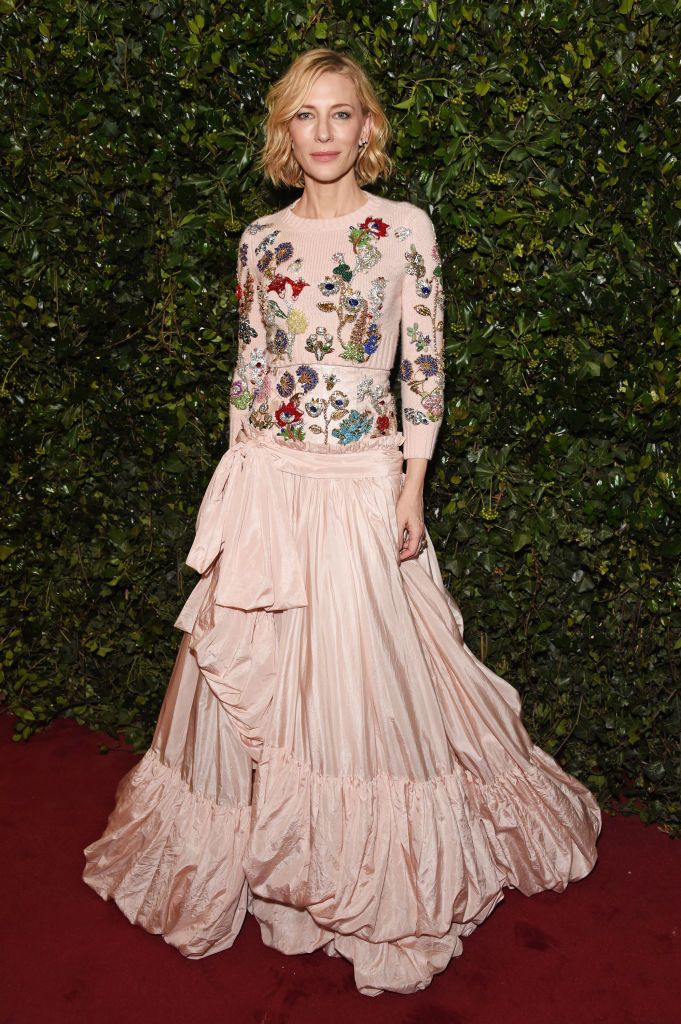 Cate Blanchett at the London Evening Standard Theatre Awards 2017 in London, England | Source: Getty Images
MOTHER OF TWO
Even as her career as an actress took off, Cate and Andrew were growing their family, and in 2004 they welcomed their second son Roman Robert Upton -- and it didn't seem to slow her down.
In 2005, Cate won her first Academy Award as Best Supporting Actress for her portrayal of Oscar-winning actress Katherine Hepburn in the film "The Aviator," about the tormented aviation pioneer, Howard Hughes.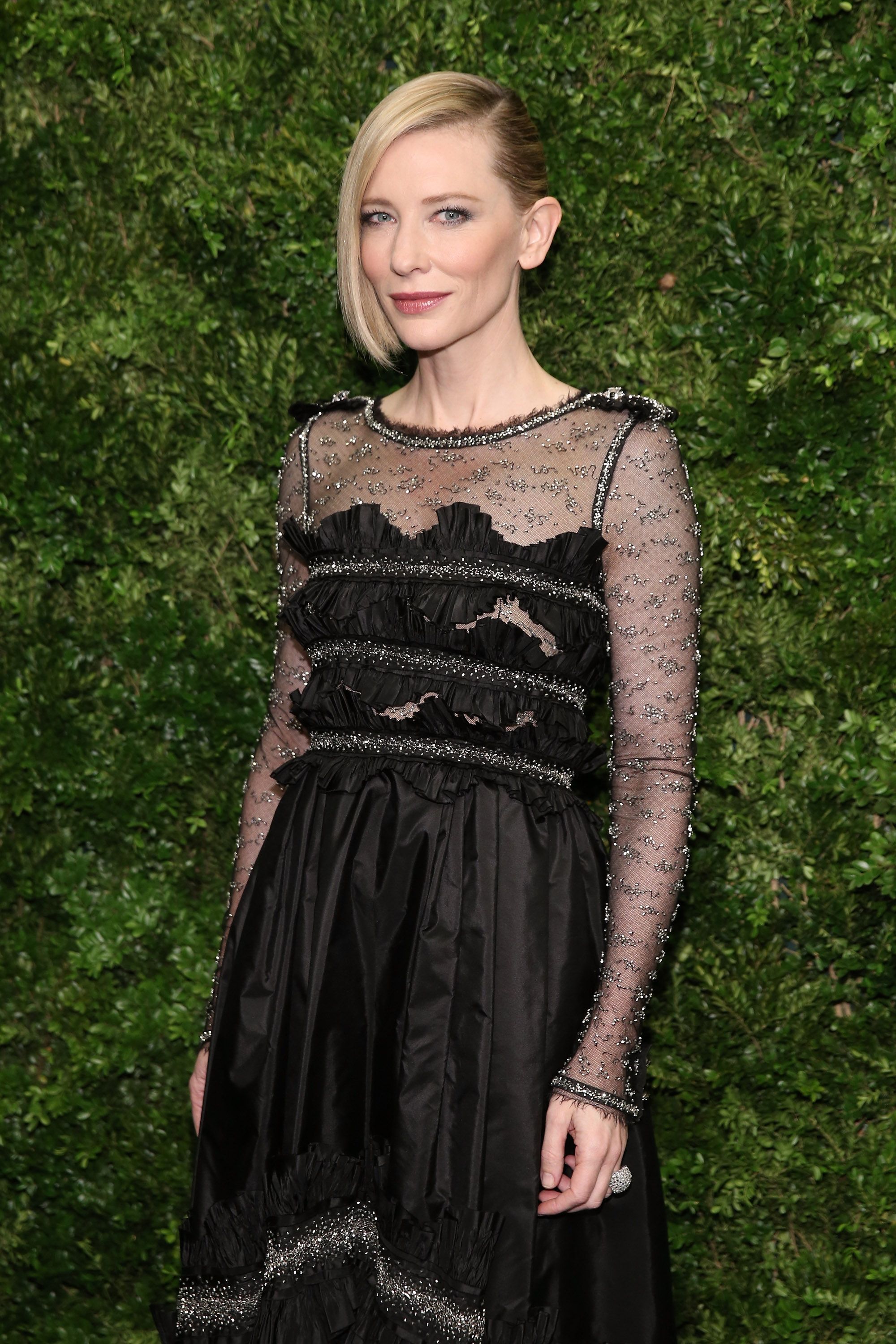 Cate Blanchett attends the Museum of Modern Art's 8th Annual Film Benefit Honoring Cate Blanchett in 2015 in New York City | Source: Getty Images
GOLDEN GIRL
Cate had become Hollywood's golden girl. In 2007 she reprised her role as Queen Elizabeth in "Elizabeth: The Golden Age" and played Bob Dylan in the biopic "I'm Not There."
In 2008, she co-starred with Brad Pitt in "The Curious Case Of Benjamin Button," and returned to Middle-earth as Galadriel in Peter Jackson's prequel to "The Lord of the Rings," "The Hobbit."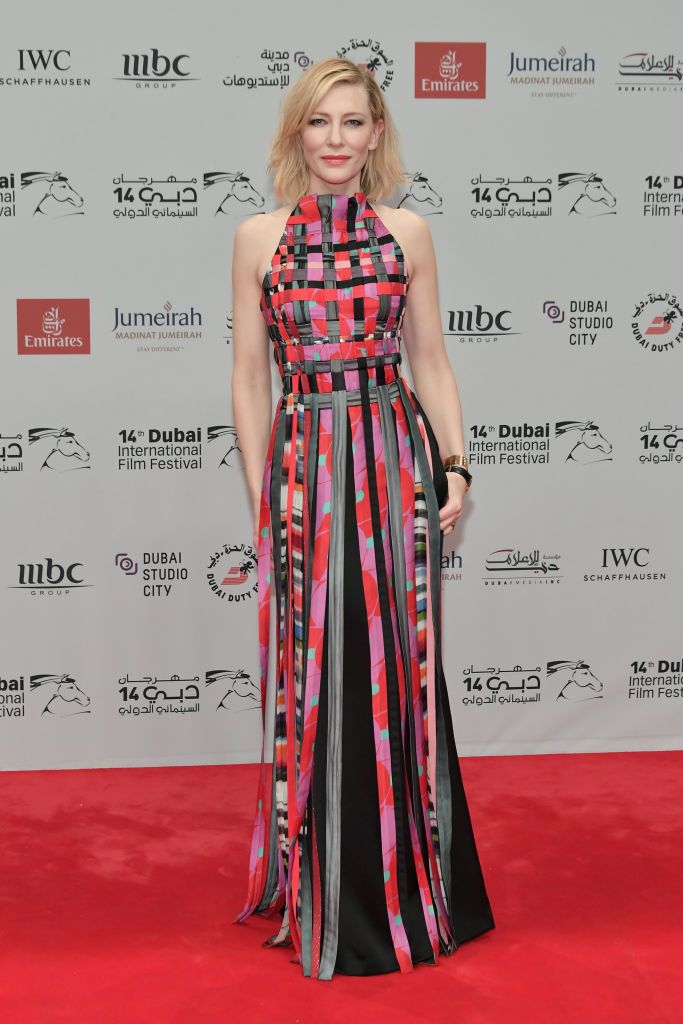 Cate Blanchett at the Opening Night Gala of the 14th annual Dubai International Film Festival in 2017 in Dubai | Source: Getty Image
2008 was also the year Cate and Andrew welcomed their third child, son Ignatius Martin, and she did it all with her adoring husband's unswerving help and support.
Mothering three children didn't slow Cate down, and her career boomed. The Australian actress won her second Oscar in 2014 as Best Actress for her work in Woody Allen's "Blue Jasmine."
CATE BLANCHETT'S BABY GIRL
In 2015, Cate and Andrew adopted a baby girl, Edith. The actress explained that she and her husband had always wanted to adopt and had been delighted when they were given a little girl.
Cate and Andrew's three boys have welcomed their baby sister with open arms, and the actress declared that the Blanchett/Upton family is finally complete.
Please fill in your e-mail so we can share with you our top stories!