Deadline: 'Law & Order: SVU' Is Attempting to Hire Many Broadway Actors despite COVID-19 Crisis
"Law & Order: SVU" showrunners are currently executing a plan to employ every Broadway star they could as a way to alleviate the unemployment rise caused by the COVID-19 pandemic. 
The management of the long-spanning drama, "Law & Order: SVU," is doing all it can to help curb the surge of unemployment among Broadway actors amid the coronavirus pandemic.
On Twitter, "Law & Order: SVU" showrunner Warren Leight made it known that the production was trying its best to hire as many Broadway personalities as possible, pending the time theaters begin to run again.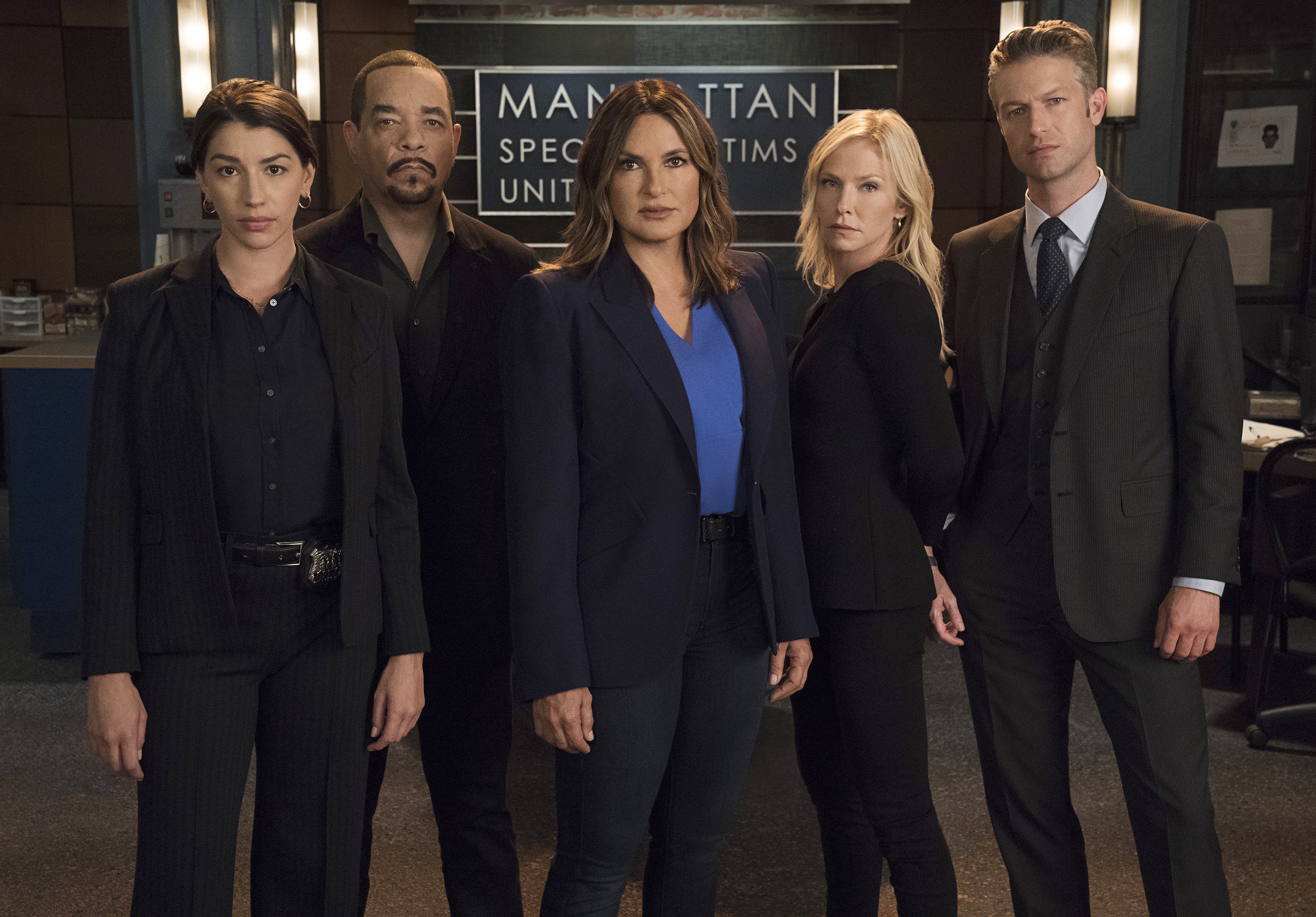 Leight wrote about how the theater sector was affected by the pandemic, adding that the aim of calling for Broadway stars was to get them TV jobs.
This move comes after the National Endowment for the Arts released statistics showing the level of unemployment. The stats showed that actors averaged 52 percent in the rate of unemployment due to the pandemic.
Presently, stars like Eve Noblezada, who starred in "Hadestown," and "Beetlejuice" star Alex Brightman are set to appear in the next episode of the NBC-aired show.
More stage stars who would appear in "Law & Order: SVU" include Jane Bruce, Betsy Aidem, Michael Mastro, Elizabeth Marvel, among many others. Leight made it known that the stage actors' work range would be from one day casting to more appearances. 
Esparza first appeared on "Law & Order: SVU" in the fourteenth season and stayed a regular until the nineteenth season. 
We are trying to hire every Broadway actor we can while we and they wait for the curtains to rise again https://t.co/QhwjfyMSdS

— Warren Leight (@warrenleightTV) January 6, 2021
Last October, the Broadway League announced that theaters would be closed until May 21, 2021, while adding that there is a conscious note of the fact that over 97,000 actors work in Broadway.
This was followed by the reassurance that steps are being taken towards reopening theaters once the health situation becomes less volatile. They added that collaborations are being made with big shot companies to help sustain the theater industry. 
While "Law & Order: SVU" keeps incorporating Broadway into its scope, former stars on the show are also returning. Four-time Tony nominee, Raul Esparza who starred as ADA Rafael Barba would return to reprise his role.
Esparza first appeared on "Law & Order: SVU" in the fourteenth season and stayed a regular until the nineteenth season. Esparza's Rafael Barba stopped appearing after he was tried for murder. 
In the end, he was declared innocent. During the show's last season, Esparza's Barba made a cameo appearance pointing to his new gig where he would be investigating election fraud in Iowa.